Netflix may start the Streaming idea. But after they failed to grab Disney, It gave the idea of a separate platform for every popular Channel. Studios begin to understand content plays a significant role in attracting a user base. After realizing the Huge success of Disney+, Many other studios and Large companies begin to start their Streaming platforms. HBO max has nearly got 80 million subscribers already. The new Dragon of the House series, other upcoming Last of US, and other popular content will continue. But the problem with any Stream service is unlike Offline content; they must fulfill all the requirements and rules and should be compatible with your device specifications. When your HBO max has issues, You can Fix your HBO Max Keeps Buffering, Freezing, or Skipping issues on Browser, Android, and Windows using one of the below methods.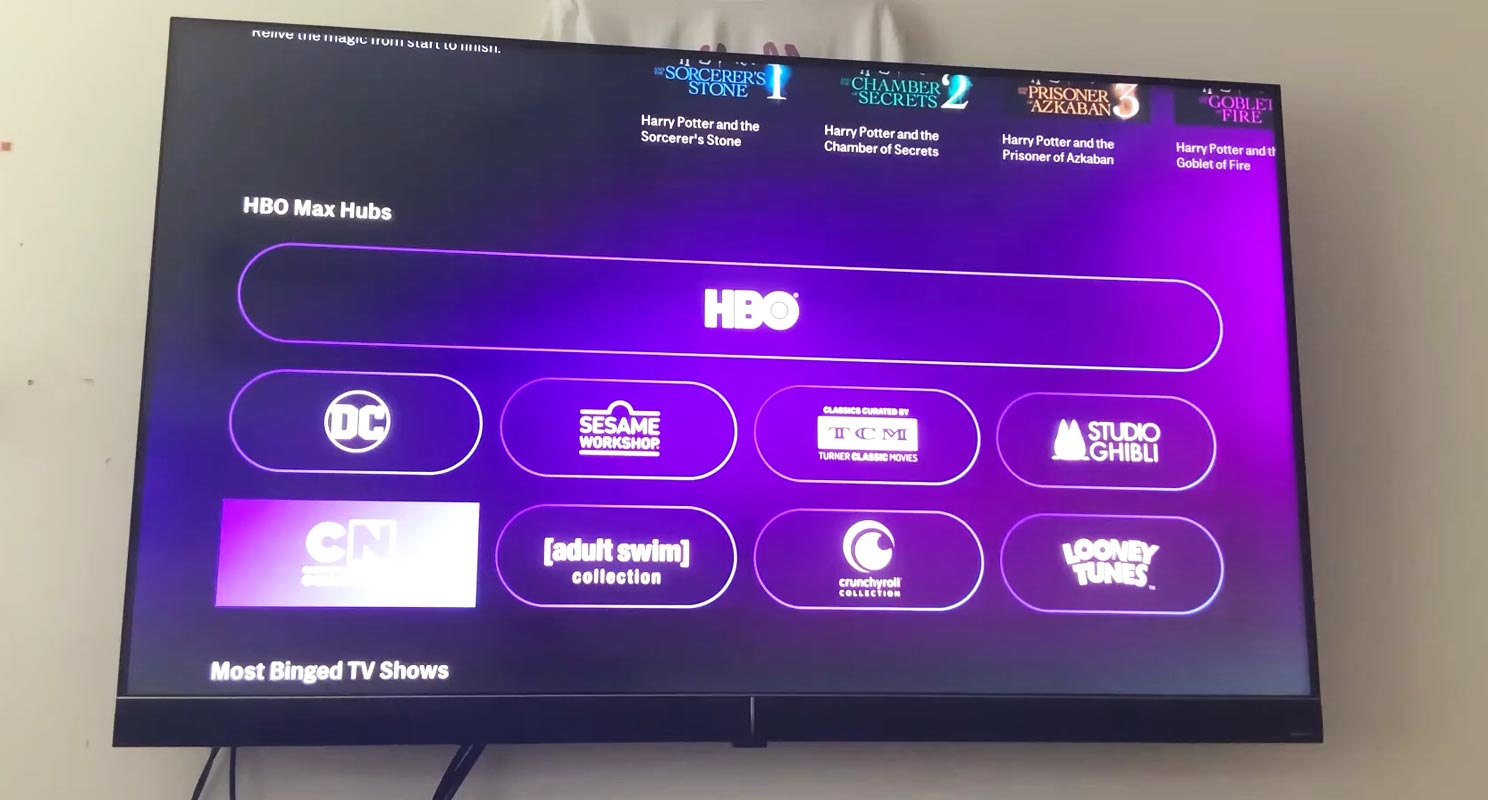 HBO Max is becoming a popular Stream Platform
Nowadays, there are so many ways to watch live TV without cable. HBO Max is one of the apps used for streaming. It is one of the native apps that We can use on both computer devices and smartphones. HBO Max is an OTT platform used in America, the UK, and all other countries. It is not like traditional cable or like satellite TV subscriptions. HBO Max doesn't need appointments, home installation, or equipment necessary. You need only an HBO Max subscription, home network, and supported device for this HBO Max app. Peoples enjoy their favorite shows and sports before switching to cable.
HBO Max offers a bundle of content packages. Also, every Digital Media Company begins its service; People need All-In-One bundle packages. But HBO Max alone can give you a bundle of your favorite content. When it comes to server-level issues, HBO Max will fix them. But when it comes to a user-side problem, Most of the time, we can fix it. You don't have to contact the Support team every time.
List of Common HBO Max issues
When it is not related to your Account level issues like Activation/Deactivation, all other problems fall under common topics. If you are watching endless hours of movies and series on the HBO Max app behind the screen, we are working very hard to ensure that the experience needs to be good for you. Occasionally, most apps will have streaming-related issues that can spoil your experience with HBO Max services.
The primary common issues facing HBO Max services are listed below
We can briefly discuss how to troubleshoot common issues step by step. Kindly ensure after completing each step that, your HBO Max problems are resolved.
Buffering, Freezing, or Skipping HBO Max issues fix Solutions on Browser, Android, and Windows Apps
Before troubleshooting, restart your computer or Android devices; that will resolve most of the problems caused by a minor software glitch. Many of the subscribers have a problem with HBO Max buffering and freezing. We will see the standard steps to stop these buffering and freezing videos. Let's discuss it briefly. We will start from basic troubleshooting to the Advance level. So, start from the beginning. You can move to the next level when you can't fix the issue.
Buffering issues are prevalent on Android TV/Mobiles, VIZIO/Samsung Smart TV, ROKU, Firestick, PC, PS4, and other devices.
Power cycle your streaming and internet device
Check your system requirements
Check your Internet Connection
Try to enable Javascript and Cookies
Check the HBO Max app for updates
Force close the HBO Max app
Uninstall and Reinstall the HBO Max app
Check Widevine L1 Certification on your mobile
These are the possible troubleshooting methods for the fundamental issues. The troubleshooting method is for both computer devices and smartphones. Here you can get more information about each step and how to solve the problem.
Restart your mobile device data connection and router
Restarting your mobile or router is also used to solve freezing problems. Once you are restoring, refresh your handset.
Power cycle your streaming and internet devices
A restart may sometimes hold some cache files, leading to the problem's occurrence. Just  Power off the devices used to connect for streaming; it may be a router or the modem. Unplug the connected device from the charger. Wait for a few minutes and check for HBO Max streaming.
Check your current system requirements and Settings
To avoid access problems, the computer you use for HBO Max services should meet some necessary system services. The basic systems requirements are
When you stream HBO Max using Browser, You need to have the latest Chrome, Firefox, Safari, and Microsoft Edge versions on their respective OS.
Check your Internet Connection Speed
The main thing is that it is an online streaming platform. So you need to ensure that your internet connection meets the required download speed. First of all, if you doubt your internet connection, please run a speed test on your devices. Just compare your speed test report with our recommended speed. We worked more on reaching a consistent and quality viewing experience.
Our recommended internet connection speed of 3.0 Mpbs for the HBO Max streaming library, 8.0Mpbs for live streams, and 16.0 Mpbs for 4K content. If your internet speed with 1.5 Mpbs means, you may be a stream with reduced video quality. While watching videos on HBO Max, keep in mind that you can't manage multiple videos or access the Internet for other activities. It would help if you had extra bandwidth to watch various videos or use other apps.
Clear the browser cache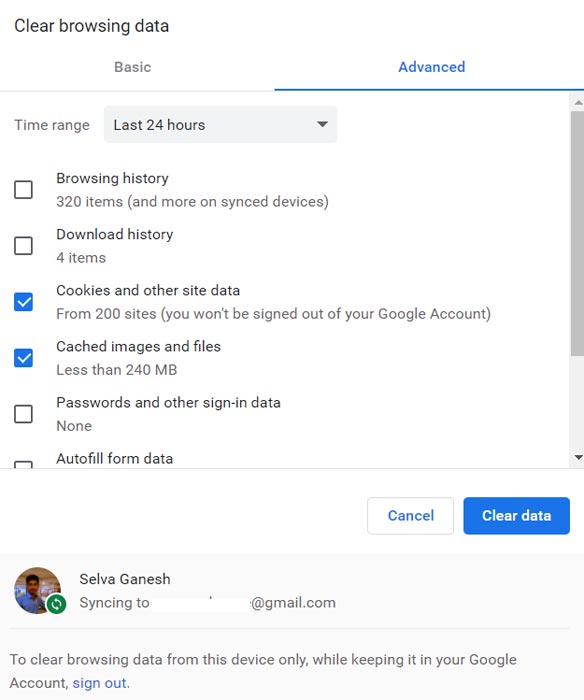 The browser you use will usually store the user data to improve access time. This type of cache data can occur issues while accessing certain websites. So you can typically remove your cache data through your device settings; this step is used to remove temporarily stored files to free up needed devices; clearing all cache data will give you free space. Instead of Clearing all cache files, You can Un-tick the History and Clear only Cookies, Data, and other files.
Try to enable Javascript and Cookies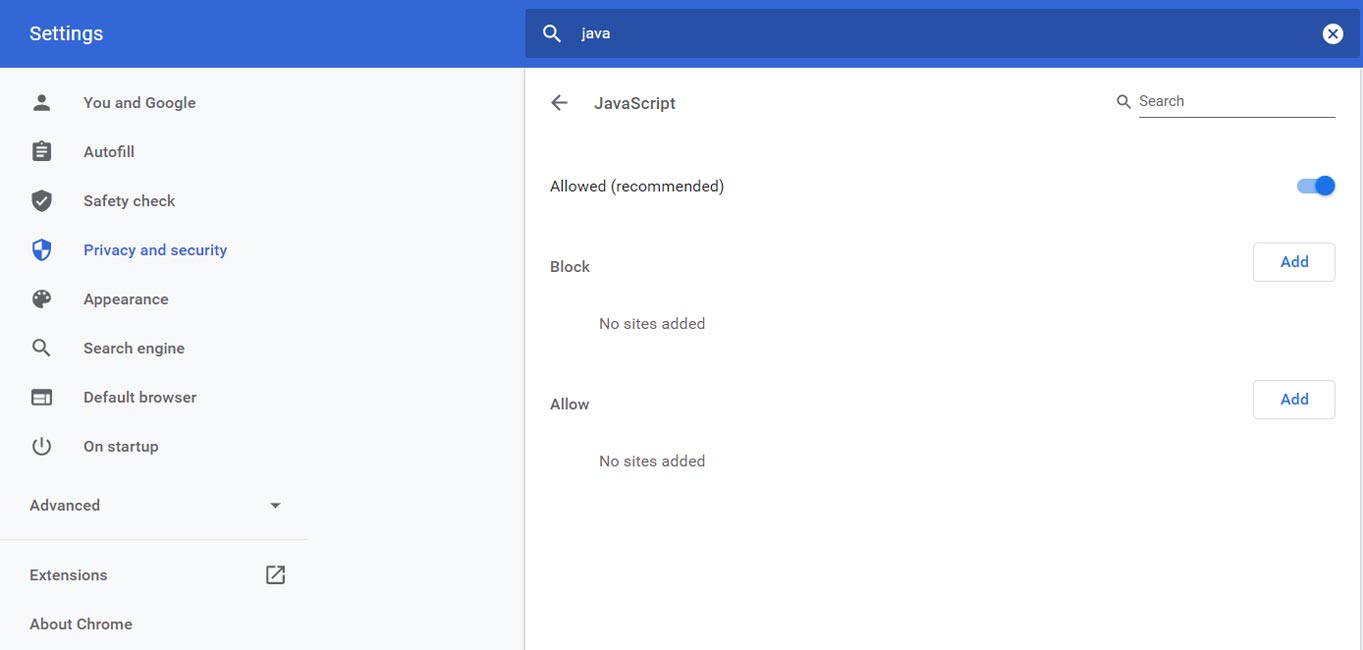 Javascript needs to enable in Browser settings- Most of us permanently don't disable this feature. But some sites may trigger this setting. It is better to check the settings. If you have Javascript, you need to enable Javascript in Chrome, Microsoft Edge, Firefox, and Safari. Improving the functionality of HBO Max requires Javascript to be enabled.
Check the HBO Max app for updates
If your HBO Max app (Windows, Android) is not updated, also can occur problems in HBO Max services. So using your app store on mobiles, update the HBO Max app to the latest version.
Force close the HBO Max app
The purpose of force closing the HBO Max app is that a minor mobile software glitch may cause issues. Using mobile settings, you can force-stop the HBO Max app. After force stop, the HBO Max services check it out that your problem is solved.
Android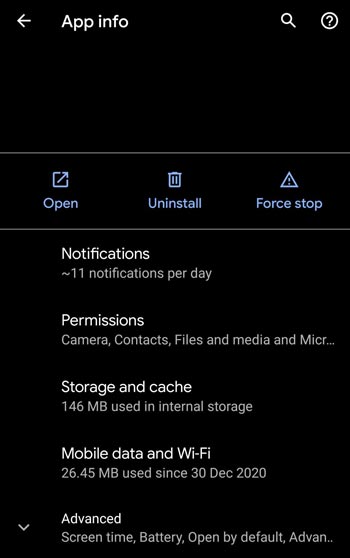 Go to Settings>Apps>HBO Max.
After Opening the App, You can find the Force Stop option on the app screen.
Windows
Choose the HBO Max app and End the Task. Relaunch the app.
Testing other applications
If you found the same problem in other applications, kindly check your internet connection; maybe it has poor connectivity. Whether true, you need to contact your internet service and ask for suggestions to improve your network connection.
Uninstall/Reinstall HBO Max
This is the last option for troubleshooting. You need to uninstall the HBO Max app and install it again. Once installed, restart your handset/PC.
By doing the steps mentioned above, you can quickly fix your HBO Max service's problems, and you can enjoy your videos.
Use HBO Max in a Stable Browser
Stream services have copyright content-protected elements. When you Stream it in Beta or Canary versions of browsers, It may not Stream due to protection issues. Try with a Stable version.
Check Widevine L1 Certification on your mobile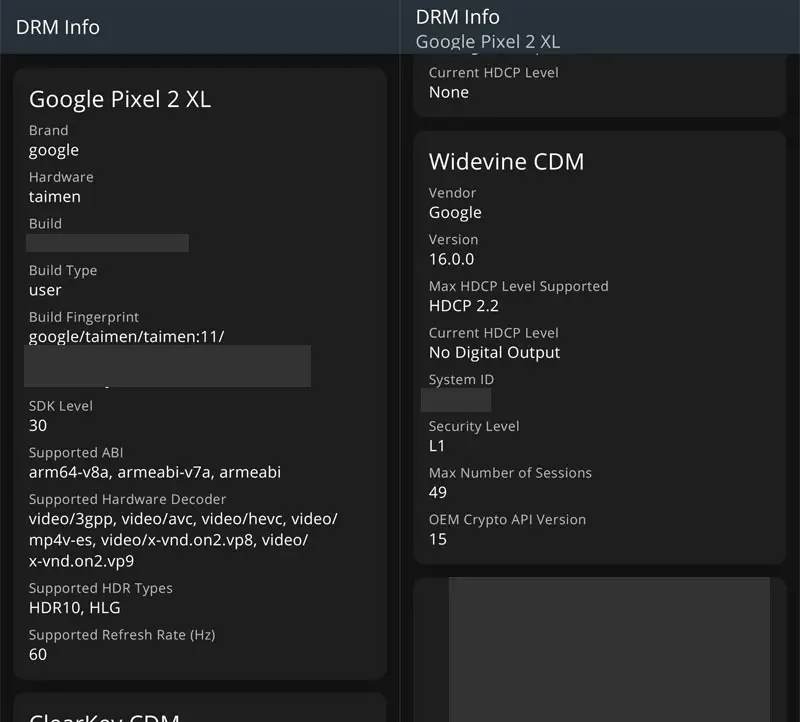 When you stream on Browser and Desktop app, The App can adjust the stream quality based on your device setup. But when you want to stream on mobile, You need a Widevine L1 certificate. It is a must-need piece of the add-on in the mobile to stream HD Content. You can check this using the DRM Info app. You can find the Widevline value there. Your mobile should have L1 or L3 under Widevine Information.
Check the Root Status or Apps of your Android Mobile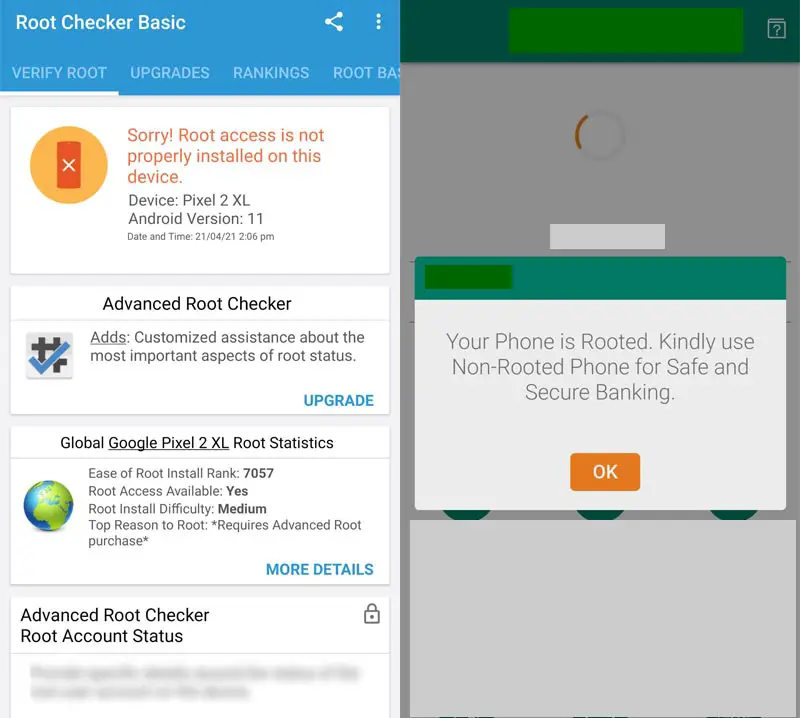 You know how to hide the Root status when you are a Developer or regular Root app user. If you are a New Root user, you should know, You can't view Stream content like Amazon Prime, HBO Max, and Netflix on your Rooted mobile. You should either remove root access or hide it using modules. When you don't have Root access, Check it using the Root checker app. Sometimes The Magisk app installation without root may trigger other apps that you have root in your mobile, Even if you didn't have it. So, It is better to remove those apps.
Is it worth purchasing HBO Max?
HBO Max is one of the most popular on-demand subscription services to stream popular videos in the US. Computer browsers and Android or iOS smartphones can access these services. This service can stream with or without commercials inside and outside the home. The HBO Max services offer four different packages as follows,
Monthly Plan- $9.99/Month
When you are a free-time watcher of new content, you can give an HBO Max try. Compared with other streaming services, HBO Max has better packages. But It purely depends on the availability of your favorite content.
Wrap up
None of the software platforms are free from issues. The issue can happen on both the server-side and user sides. The Company can take care of the server-side issues. Also, They can support you with the General issue. But when you want a quick resolution, you can try the above solutions. Most of the problems fall under these solutions. You can contact the Support team when you are facing a unique issue. When you want new Verizon Fios Plans, You can grab your HBO Max subscription. If you Fix the HBO Max problem not listed above, Comment below. It will help other users, also.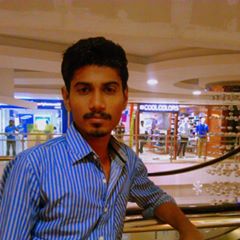 Selva Ganesh is the Chief Editor of this Blog. He is a Computer Science Engineer, An experienced Android Developer, Professional Blogger with 8+ years in the field. He completed courses about Google News Initiative. He runs Android Infotech which offers Problem Solving Articles around the globe.