In today's rapidly evolving digital landscape, the significance of managing one's online presence cannot be overstated. Platforms such as Threads have emerged as powerful tools, enabling individuals to meticulously shape their profiles, guaranteeing an authentic reflection of their identity. This encompasses the pivotal tasks of carefully choosing an apt profile picture and crafting a captivating bio skillfully. Within the confines of this guide, we embark on a detailed journey, systematically elucidating the steps involved in refining and personalizing your profile on Threads. From accessing your profile to seamlessly updating your bio and display picture, every facet is meticulously covered, empowering you to present the most genuine version of yourself in the digital realm.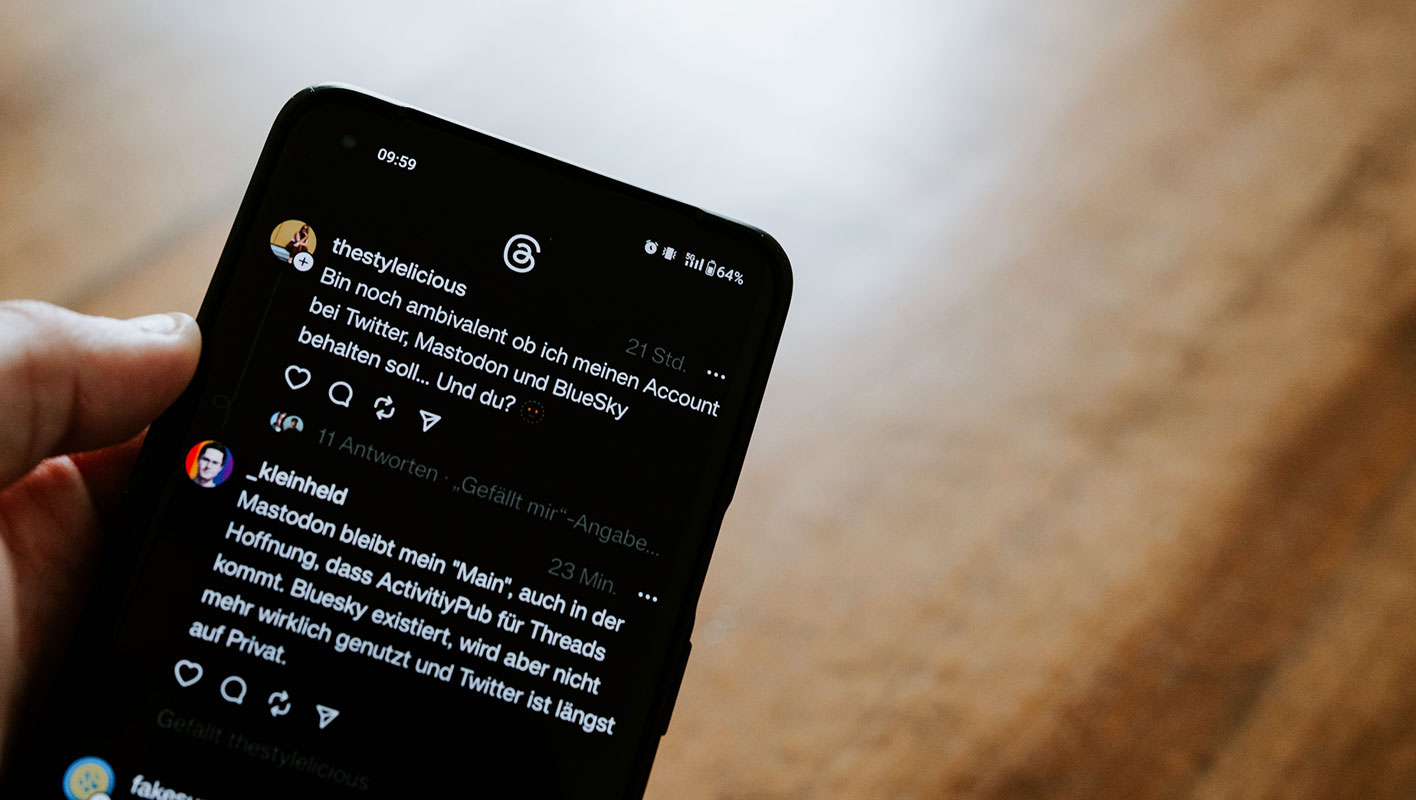 How to Change Threads Bio: A Step-by-Step Guide
Navigating to Your Profile
The first step is accessing your profile information:
Tap the profile icon in the Threads app's bottom right corner.
Editing Your Bio
Your bio is your opportunity to introduce yourself to the Threads community. Follow these steps to make changes:
After selecting 'Edit profile,' choose the 'Bio' option.
Make the desired updates, then tap the checkmark icon in the upper right corner to save your changes.
Confirm by tapping 'Done' once more in the top right.
Updating Your Display Picture (DP)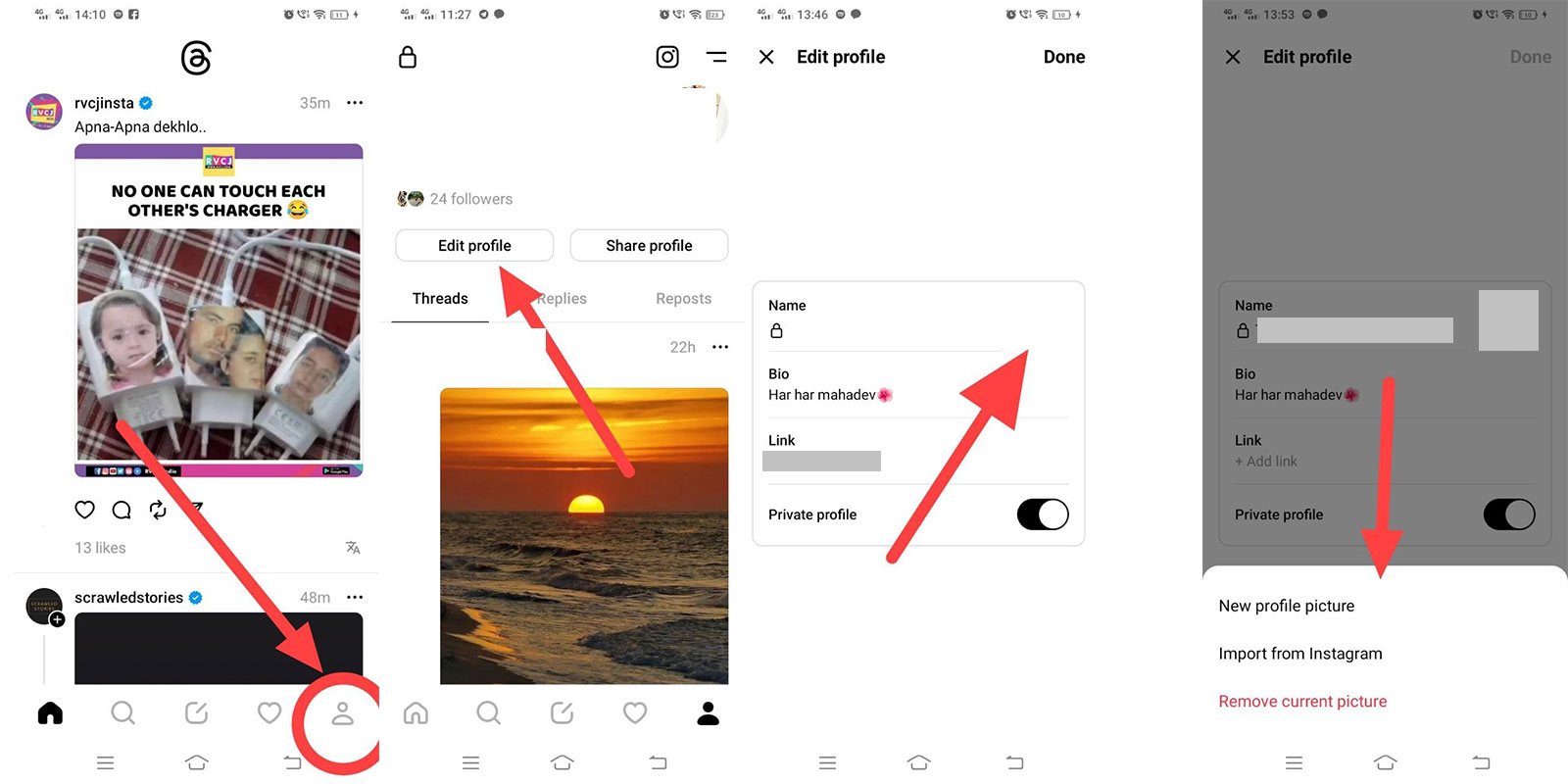 Your display picture is often the first thing others notice about your profile. Here's how to modify it:
Access your profile by tapping the profile icon.
Select 'Edit profile' below your profile information.
Choose your profile picture and select from the available options:

New profile picture: Upload a new image for your display profile.
Import from Instagram: Sync your Instagram display profile with Threads.
Remove the current Picture: Eliminate the existing photo on your Threads account.
Tap 'Done' in the top right corner to save and confirm your changes.
Importing Bio and Link from Instagram
For a seamless transfer of your bio and link from Instagram, follow these steps:
Repeat the process for accessing and editing your profile.
Select 'Import bio from Instagram' and 'Import link from Instagram' respectively.
With these straightforward steps, you can effortlessly tailor your Threads profile to reflect your true self.
FAQs
Can I change my profile picture as often as I like?
You can update your profile picture on Threads as frequently as you wish.
Is it possible to edit my bio on a computer?
Currently, bio editing is only available through the Threads mobile app.
What size should my profile picture be for optimal display?
Aim for a square image with dimensions of at least 600×600 pixels for best results.
Can I use a GIF as my profile picture?
Currently, Threads supports static images only. GIFs are not supported.
Will my followers be notified when I update my profile?
No, profile updates are made discreetly and do not generate notifications for your followers.
Wrap Up
With its intuitive interface, Threads offers a seamless experience for tailoring your profile to suit your individuality. This guide serves as your compass, navigating through the platform's intricacies, ensuring you can effortlessly refine your bio and select a display picture that genuinely mirrors your essence. With every click and adjustment, you shape your online presence, crafting an image that resonates with authenticity. 
Whether it's a tweak in your bio to reflect your evolving interests or a new profile picture that captures your current self, Threads empowers you to be in control. Your online persona becomes a canvas painted with the brushstrokes of your personality, passions, and aspirations. In a world where first impressions matter, this guide equips you with the tools to make yours count. Embrace the opportunity to present yourself authentically in the digital landscape, and let Threads be your trusted ally in this endeavor.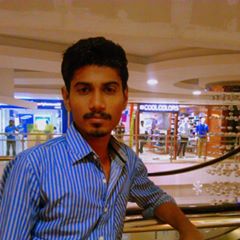 Selva Ganesh is the Chief Editor of this Blog. He is a Computer Science Engineer, An experienced Android Developer, Professional Blogger with 8+ years in the field. He completed courses about Google News Initiative. He runs Android Infotech which offers Problem Solving Articles around the globe.