First, it was computers, and then it moved on to smartphones, and now it seems everything is moving over to smartwatches. Making payments just got easier for everyone that has a smartwatch that runs Android Wear OS. It is not obvious that contactless payments are the new thing, and many platforms/services allow you to make payments on the go. When you have compatible Smart Wear with you, you can make Standalone Google Pay using your Wear OS Android Wear without using your Android Mobile.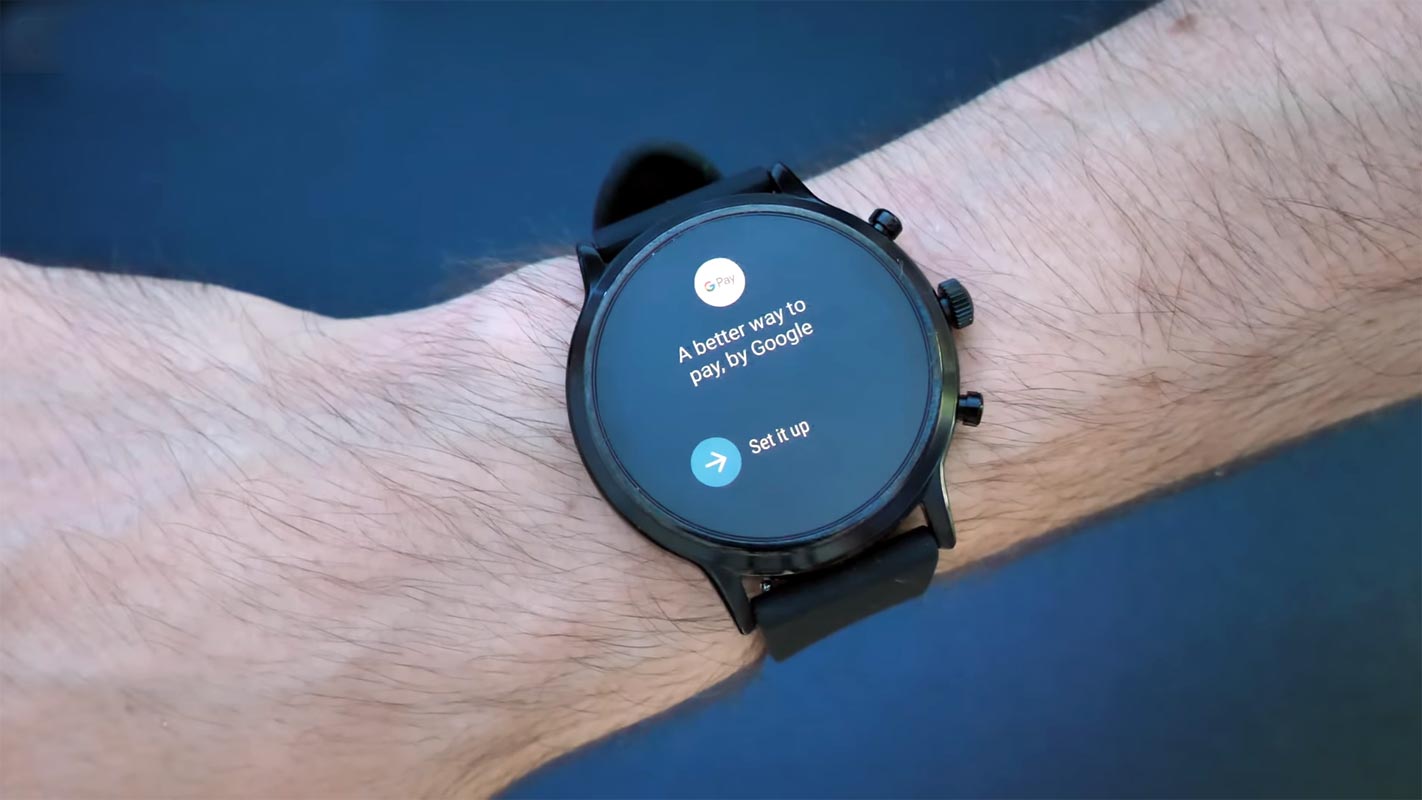 Google Pay Payments
The rebranded Google Pay (formerly Android Pay) has proved to be a reliable payment platform – more like a payment gateway – that helps its users to make secure payments across devices, including smartwatches.
To date, not all secure payment platforms can run on smartwatches, but Google Pay does, and it's pretty impressive. The inclusion of Google Pay as a feature on Wear OS is quite new – it is among the several improvements Google has made towards making its Wear OS program better and more flexible than its competitors.
Well, not everyone understands how to make payments using your smartwatches and not check their phone for any reason. With the integration of Google Pay into Wear OS, it is easy to make standalone payments from your smartwatch – even when your phone is at home.
However, at the moment, not all smartwatches can be used to make contactless payments. Here's everything you need to know about Wear OS and its support for Google Pay.
Make Standalone Google Pay Payments using your Wear OS Android Wear Without using Mobile
If you've used Apple Watch Series to make NFC-based contactless payments, that's exactly what we're trying to discuss here, but this time, it's all about smartwatches that run Google's Wear OS.
Firstly, this implies that you can carry out transactions using your smartwatch without needing to check your phone for any reason. Apparently, how you will access Google Pay differs from smartwatch to smartwatch. Regardless, here's a concise but detailed guide on how to achieve this seamless payment method.
Requirements
It's quite sad, but that's it; not everyone can use this feature even when they are in supported regions. So, what do you need to make payments with just your smartwatch via Google Pay?
A Compatible Smartwatch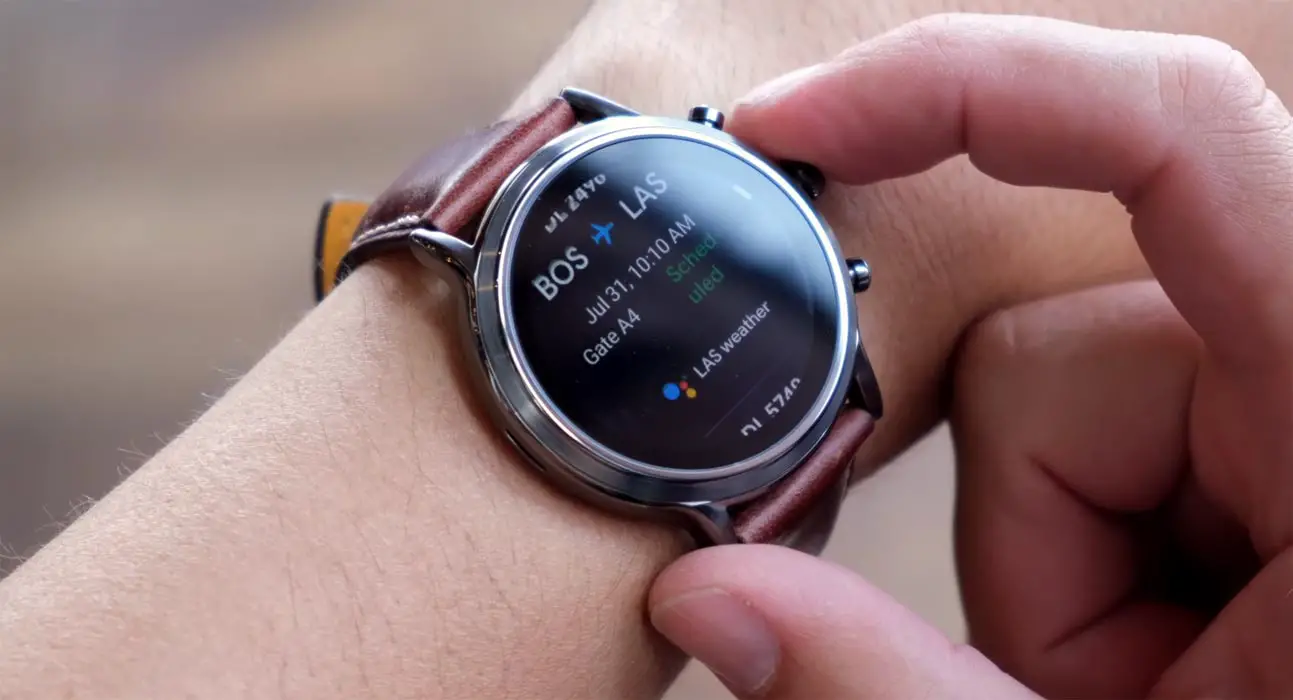 Google Pay is supported in a few Wear OS smartwatches. You don't need to install the app; it comes default with the supported smartwatches. So, what you need to do is to scroll through your app list to see if you can spot "Google Pay" on the list. If Google Pay is not on your app list, it is most likely possible that your Wear OS smartwatch is not supported. The following are known Wear OS smartwatches that support Google Pay: Fossil Gen 5E,  TicWatch Pro 3, Fossil Sport, Fossil Carlyle HR, Armani Exchange Connected, Huawei Watch 2, and a few others.
Use in Supported Regions
You have to use Google Pay in any of these countries/regions (Australia, Canada, France, Germany, Switzerland, Italy, Poland, Russia, Spain, UK, or the US) to access and use this service.
Get a Credit or Debit Card From Supported Bank(s)
Yes, you need to own a card from any of the supported banks. To view the list of supported banks, You can refer to Google Blog. After you have got a card from your bank, you can add the card to your watch.
Steps To Add A Card To Google Pay On WearOS Smartwatches
Once you can add a card to your watch, you don't need your smartphone or any other device before you can make payments using your smartwatch.
If you add a card to your watch, you won't need your phone to pay. But before setting up, You have to use your mobile for setup.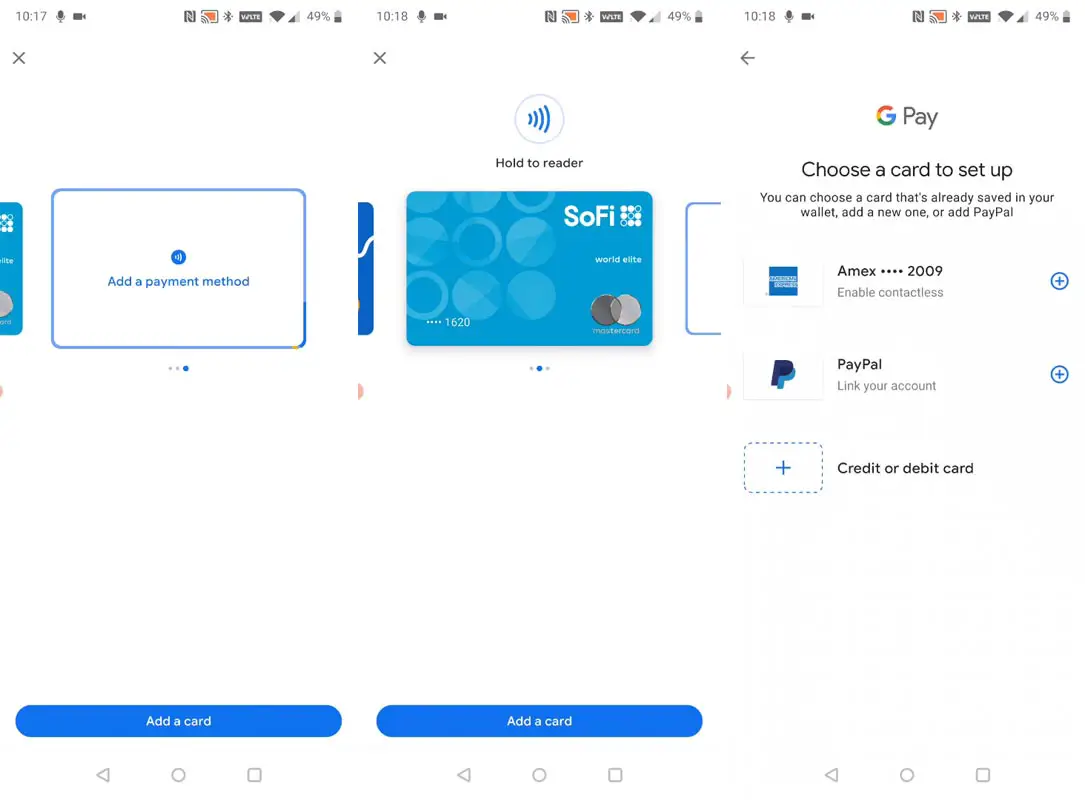 Open Google Pay on your SmartWatch and tap on getting started.
If you haven't set up a screen lock before, you will need to do that to ensure the security of your data.
Now, open your phone (the one you used to set up the Wear OS watch) and following the on-screen instructions to add a credit or debit card. This is the only time you will use your phone – after the setup, your phone isn't needed again.
The added card will show on your Wear OS smartwatch after setting it up with your phone.
Note: Rewards cards, discount cards, and loyalty cards are not supported at the moment. However, you can add multiple cards to your watch following the same procedure above.
How to Make Google Pay Payments Using Your Smartwatch?
After you have successfully added your card(s) to your smartwatch, you can start using them to pay in stores that accept contactless payments. The steps to make payment using this medium is a breeze. More so, some smartwatches include a side button, that when pressed, launches Google Pay immediately. You can add the Google Pay widget to your watch face – to make payments easier and faster.
The Steps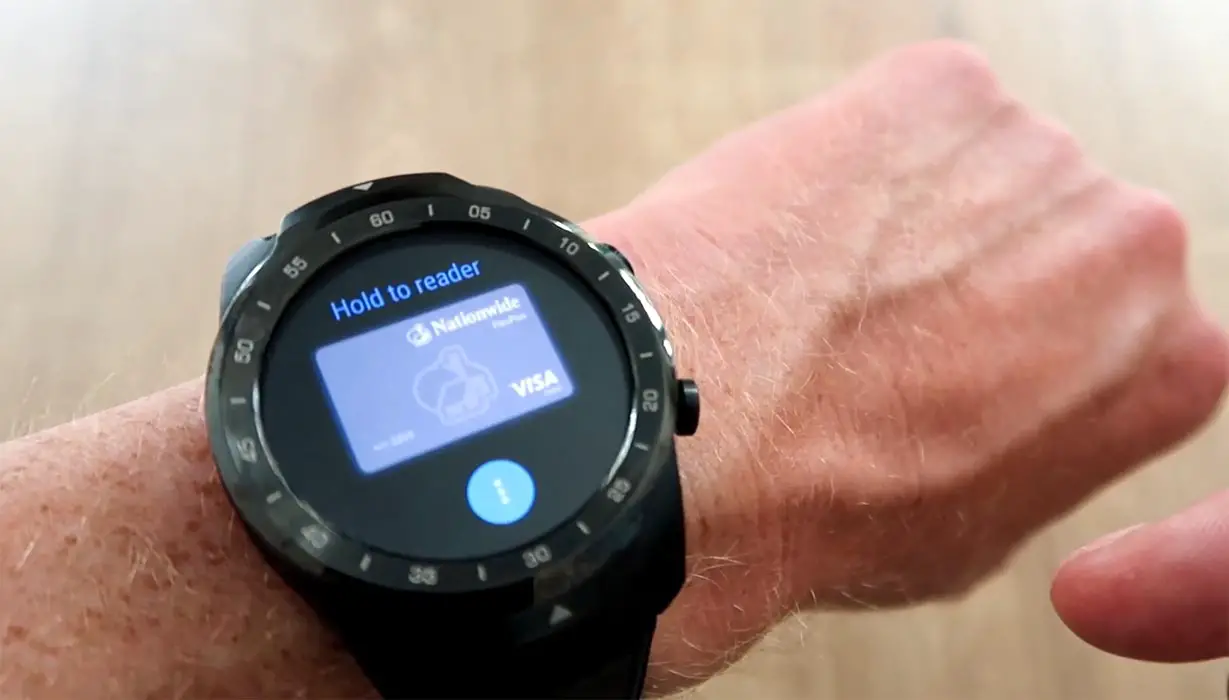 Launch the Google Pay app on your smartwatch and choose the card you want to use for the payment.
If you receive a prompt, choose the Credit option regardless of your card type.
Depending on the type of payment you're making, you have to enter a PIN.
Hold your watch against the contactless payment terminal until you hear a sound or feel a vibration from your watch.
That's all; Your Payment is made.
That's it! You can now make payments without your phone. Apparently, this method is easier and faster.
Wrap Up
even if many payments like Samsung and OnePlus pay are available, Google Pay is widely used in all regions and shops. If your default card isn't the one you want to make the payment, when you launch the app, scroll to the card you want to use and make the payment when you see "Hold to the terminal." More so, it is possible to remove any card you wish to stop using. Select the card you want to remove, tap/swipe up the More option at the bottom and select "Remove." If you experience issues using the Google Pay service on your smartwatch, you can comment below. We will try our best to help you.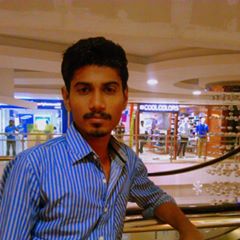 Selva Ganesh is the Chief Editor of this Blog. He is a Computer Science Engineer, An experienced Android Developer, Professional Blogger with 8+ years in the field. He completed courses about Google News Initiative. He runs Android Infotech which offers Problem Solving Articles around the globe.