Most of the people nowadays buy Smart TVs. Mostly Android-based TVs. When you buy this kind of TV, you already have a lot of features and compatible apps. So, You can view your favorite Tv shows or movies online. But When you already owned LED TV that doesn't have Android, It may have some support for video formats. But, You can't watch all popular shows online, including Netflix and Amazon Prime. Fortunately, you can convert your Ordinary LED/LCD TV to Android TV using Android TV boxes. Xiaomi is working on the compact solution for this. Xiaomi didn't release the product yet. But Mi TV Stick available for $49 before release in the online stores. You can grab one if you want.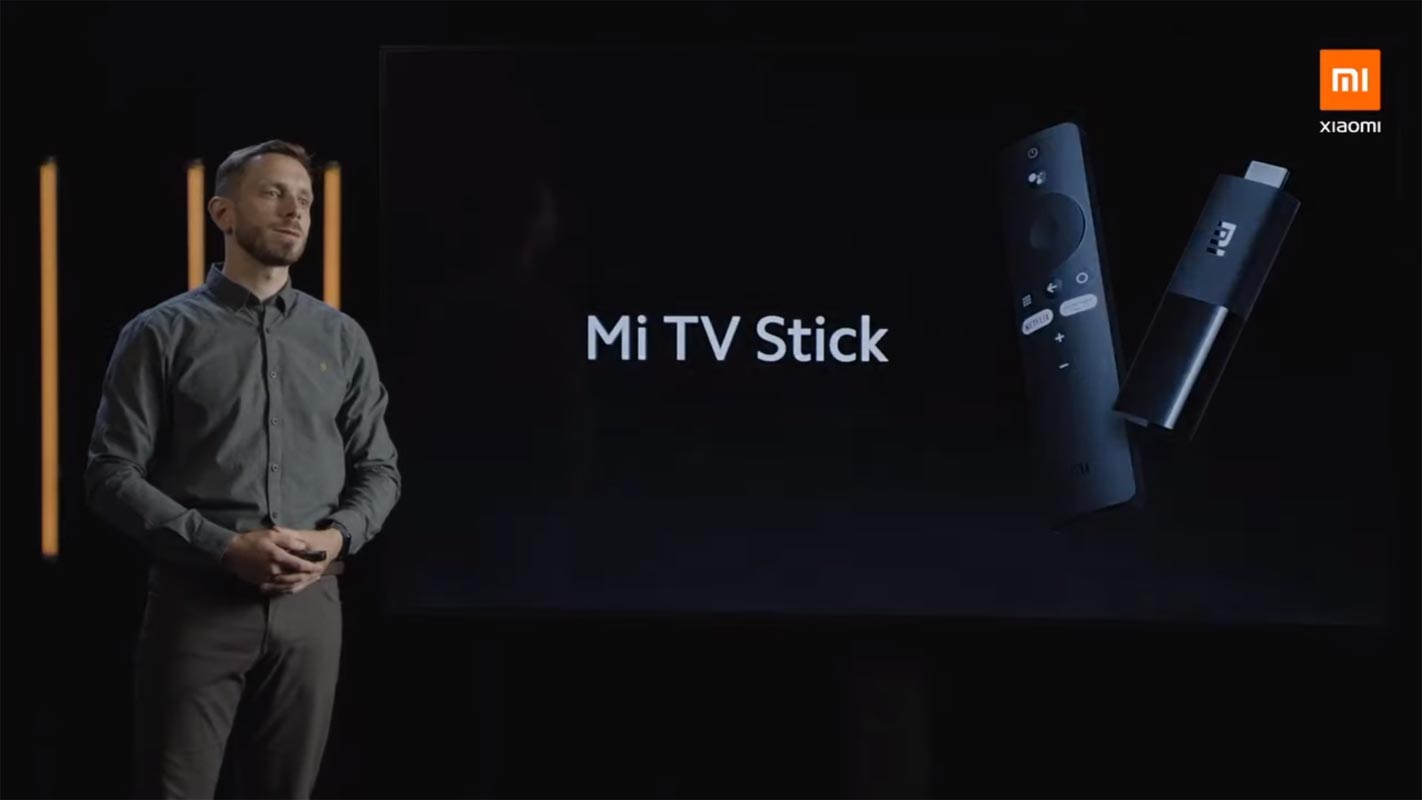 Mi TV Stick Specs and Features
Compare with old Android TV Boxes type; Mi TV stick doesn't need space to occupy. It is compact and affordable. And Also, It comes with the latest Android version and Google Play Store support. It has two variants- 1GB RAM and 2GB RAM. When you prefer to play games on Mi TV Stick, prefer a 2GB variant. Google is working on an experimental version of Stadia. So, If you have Stadia subscription, buy a 2GB RAM variant. It will be useful for you to stream games without lag issues.
The OS version will be Android 9 Pie.
The processor may come with a 64Bit Amlogic S905 Quad-Core processor.
Mi TV Stick comes in two variants- 1GB RAM/8GB ROM and 2GB RAM/8GB ROM.
The cost of the device is around $49 for 1GB RAM variant.
Since it has Android TV, The Mi TV Stick will come as a built-in feature. Most of the Android TVs nowadays have Chromecast built-in. So, You don't need an additional device to attach in HDMI to cast your media files.
It will support 4K HDR in a 2GB RAM variant and 2K FHD+ HDR in a 1GB RAM variant. The already existed Chromecast Ultra can stream videos in 4K HDR. Thus the upcoming streaming devices will have the latest features.
Other than the specs mentioned above, Mi TV Stick will have HDMI 2.0 support, Bluetooth 4.2, Dolby Audio, Dual-band Wi-Fi, and Type-C Port. Chromecast devices need an external power source. So, The Type-C port may be for power purposes, or The port may be for external storage.
It comes with an in-built Google Assistant. You can use your remote to trigger Assistant and make voice commands.
Stream Services Support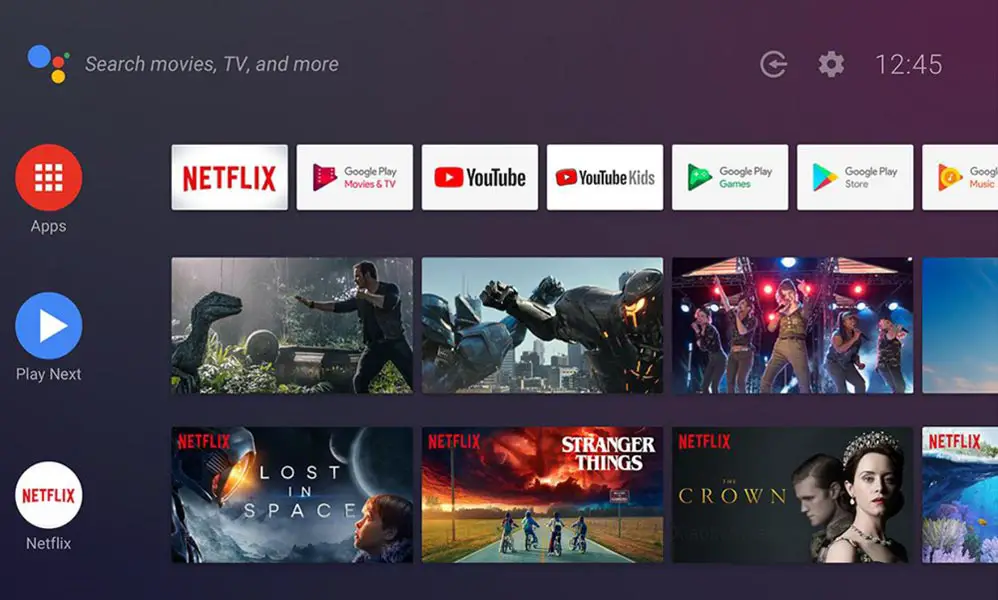 You may already know when you have Google version of Android TV, Most of the Streaming services like Amazon Prime, Netflix, Disney+, HBO Now will work flawlessly. The same will goes for this device too. It has Youtube TV integrated.
Separate Remote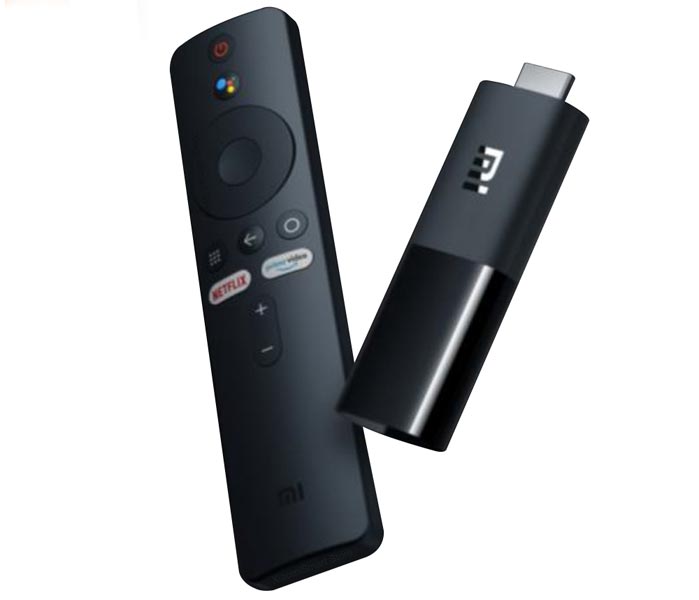 It will have separate Remote with minimal buttons but can complete all tasks. Some of the Android TVs may have a lot of buttons to reduce the type of work, But It will look like Old TV remote. If you notice Mi TV has minimal function remote, but it can do all tasks. When you go to the text area on the TV screen, The Well developed Android TV keyboard will appear, where you have numbers, small letters, and Capital letters, Symbols everything on the screen. You don't have to press the same key multiple times to change the function.
Mi TV Stick available from $49 before releasing in the Online Stores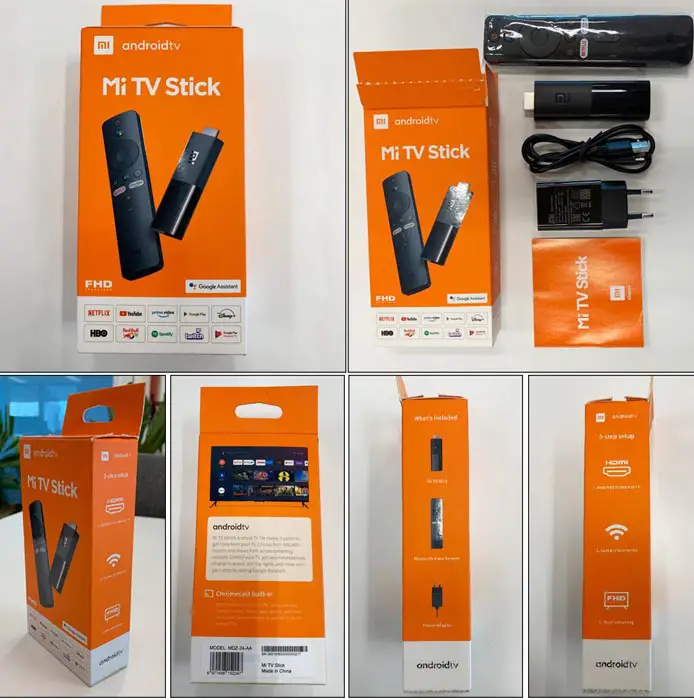 Mi TV Stick is not yet released officially. But it is already available in the Gearbest and Aliexpress Online stores. When you purchase one, the product will be shipped before July 07, 2020. The product listing looks legit. Also, they posted an Unboxing video of Mi TV stick that consists of a manual guide, TV stick, Remote, and Power Adapter. You have to select the correct power adapter for your Region. The currently available power adapter options are EU, US, UK, and AU plug.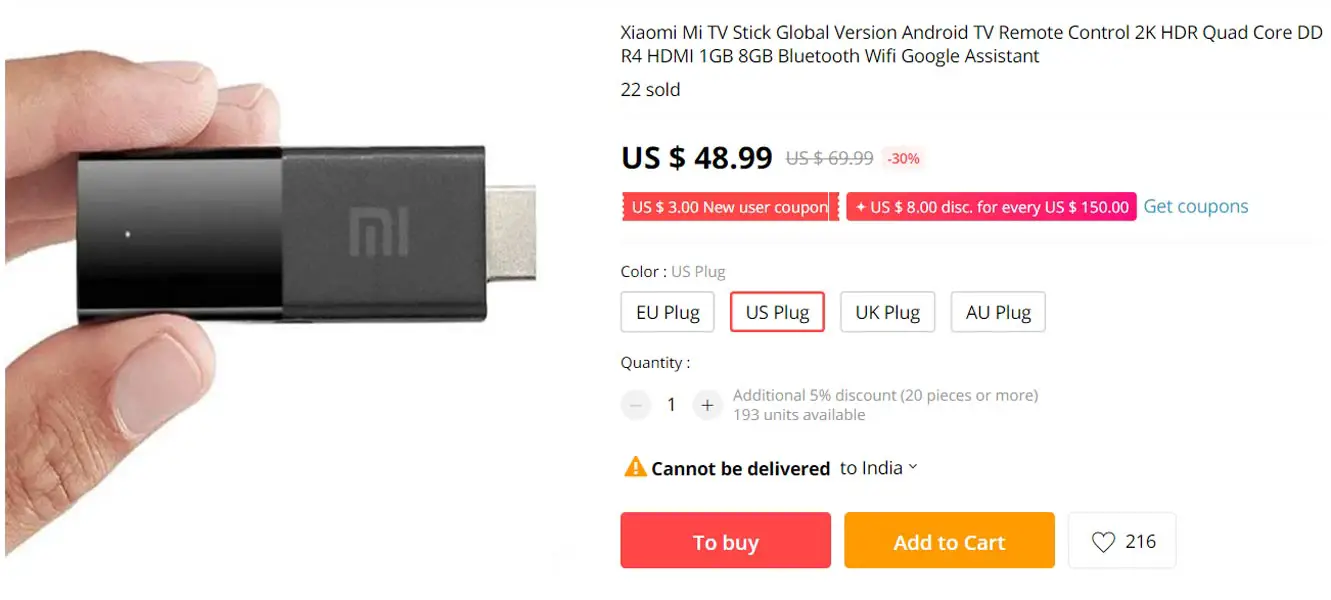 The regular 1GB RAM variant is available in Aliexpress, which costs $49. 1GB RAM will support only 2K FHD+ HDR contents, and 2GB RAM variants are available in Gearbest for $133. It can play 4K HDR contents.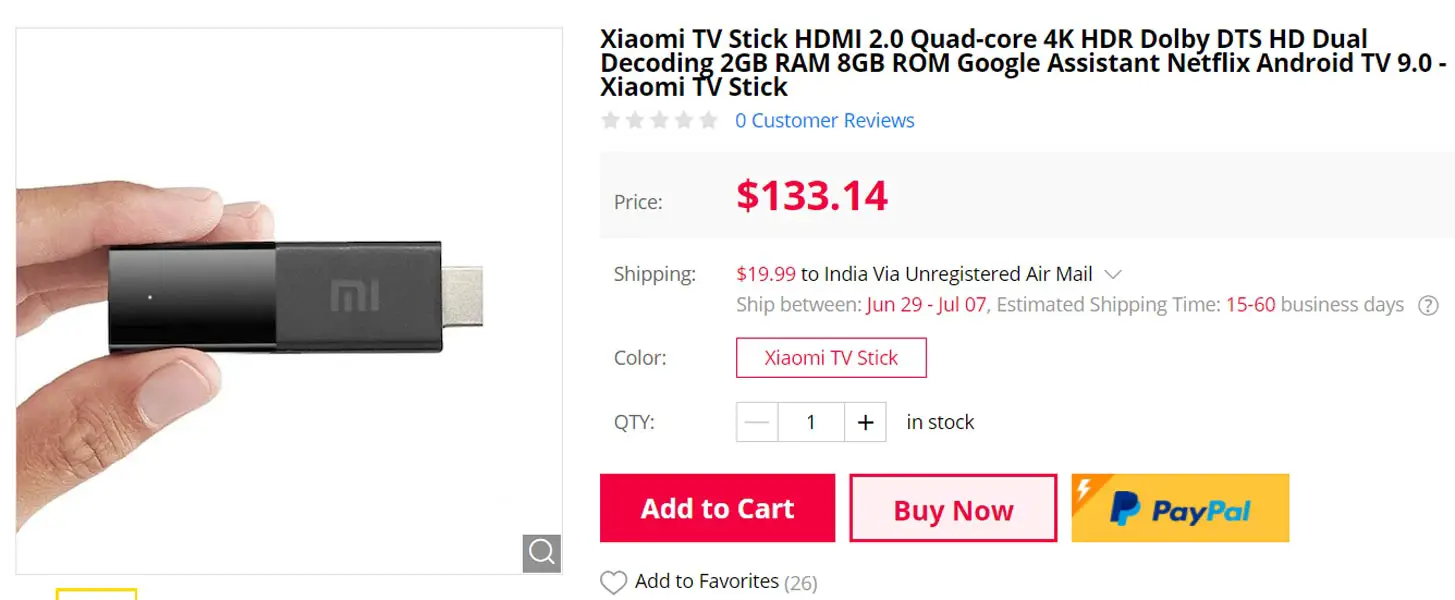 1GB RAM is enough for regular usage. You may think it is not enough for usage. You can refer to How much RAM needed for your Android devices. Prefer 2GB RAM when you play minimal games and Stadia future proof. When you have 4K TVs, it is better to make a replacement and buy Android TV, when you can't do that you can buy a 2GB RAM variant that can support 4K HDR contents.
Wrap Up
Nowadays, buying regular non-Android TVs are rare. But still, most of the LED/LCD TVs become cheap compare with Android TVs. When you can get those high size TVs at an affordable price, you can buy them and convert them into Android TV using Android TV boxes or TV sticks. Google is also working on Chromecast type Android TV stick, Sabrina. It has the same features moreover as the Mi TV stick. But, Google always does some magic with its software. We can see them in life once they released. $49 for an Android TV stick is a high deal price. We may see the same price or less when Xiaomi globally launch this product. What are your thoughts on the Mi TV stick and price value? Did you find it is worthy of the price? Comment below.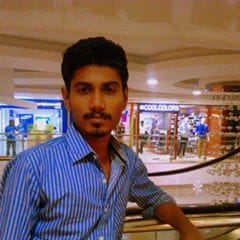 Selva Ganesh is a Chief Editor of this Blog. He is a Computer Engineer, An experienced Android Developer, Professional Blogger & addicted Web Developer. He runs Android Infotech which offers Problem Solving Articles around the globe.