Even if Exynos processors receiving mixed reviews from users, Samsung keeps working on their new lineups. Compare with Flagship level processors, Mid-Range and Upper Mid-Range processors are working great with Exynos Processor. Year by Year, Exynos Processors are working great, and they are improving a lot. Samsung recently unveiled the Exynos 1080 processor for Upper Mid-Range mobiles. It is a 5G supporting processor. We can expect this processor in the upcoming Samsung Galaxy A51 or A71 successor lineups. Also, It can support up to a 200MP single camera.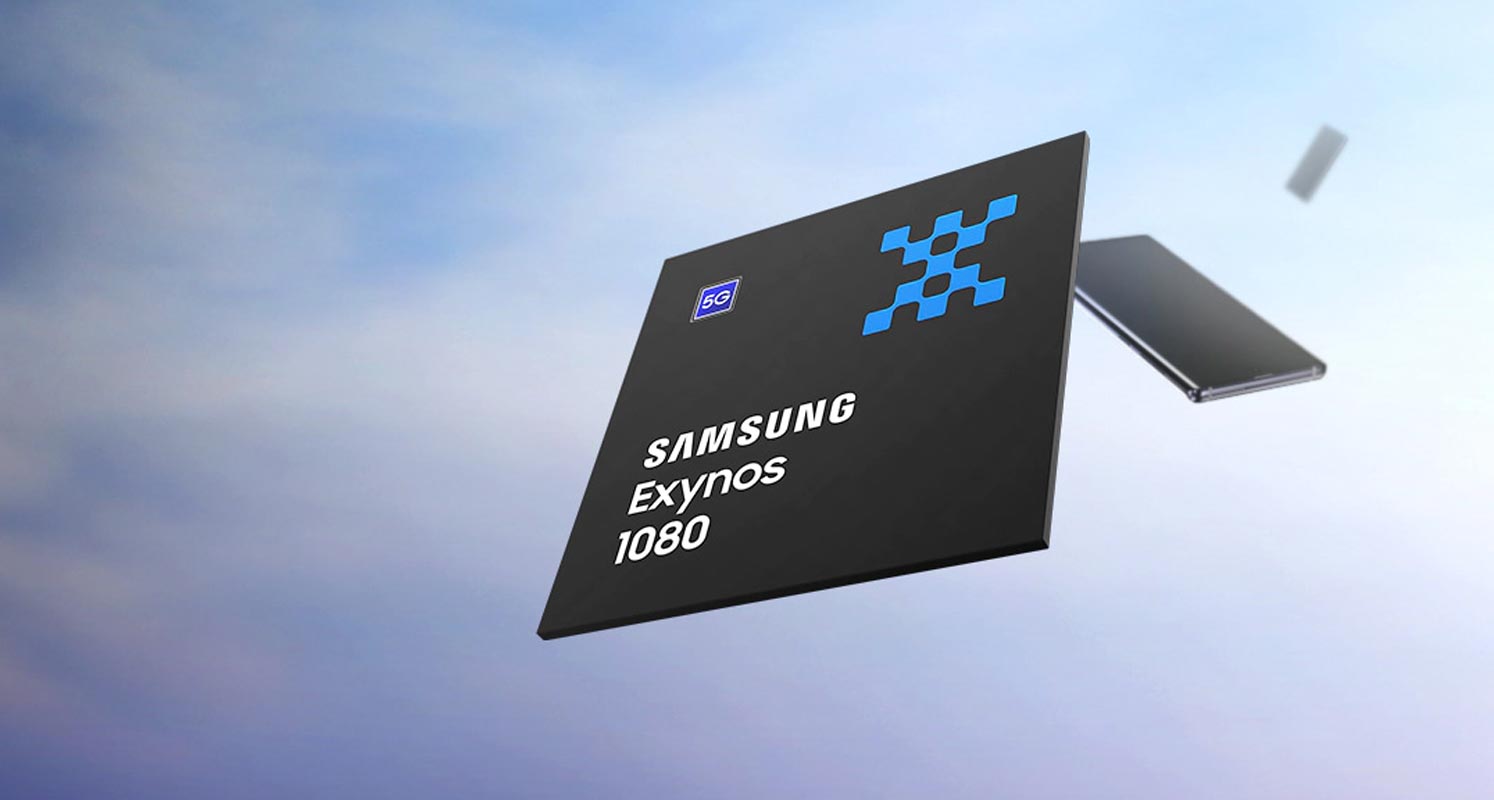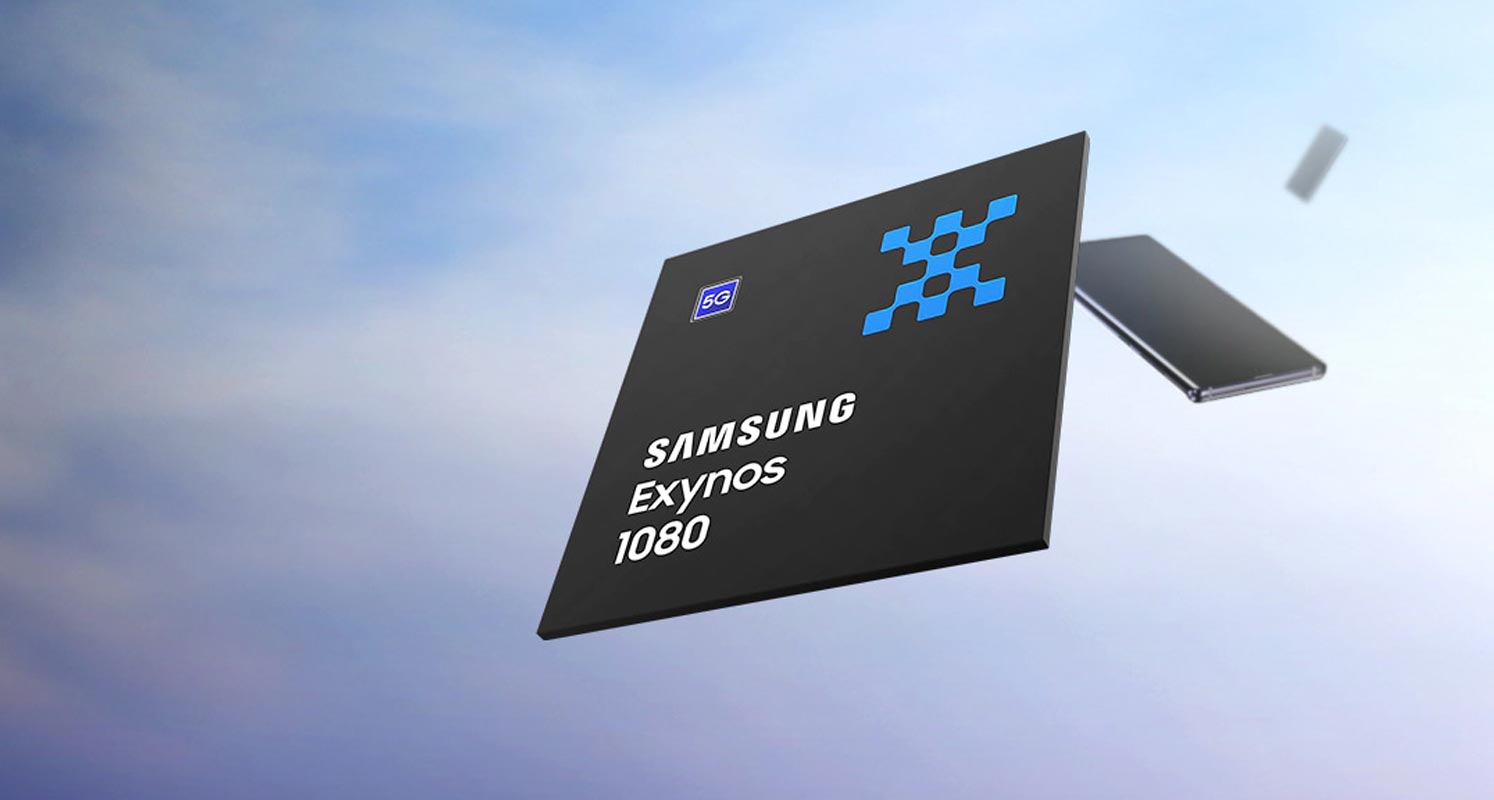 At last, Samsung launched its next-generation chipset Exynos 1080 for its mid-range phone line up. Due to the built-in 5G modem, this Korean chipset will directly compete with the Qualcomm Snapdragon 765 and 765G.
Samsung Exynos 1080 mobile processor
Exynos is the newly chipset launched by the Korean company Samsung today. It is a successor of the Exynos 980 chipset used in mid-range handsets like Samsung Galaxy A71. Because of AI applications' future needs, Samsung designed this chipset to take the AI service to the next level. It will support the on-device AI applications like Virtual Assistant and AR directly from your device, making it faster and more secure.
The new Exynos 1080 will be equipped with Neural Processing Unit (NPU) and Digital Signal Processor (DSP) to perform 5.7 trillion operations per second to support many AI applications for updated speed.
Exynos 1080 Chipset Specifications
Core Processor Details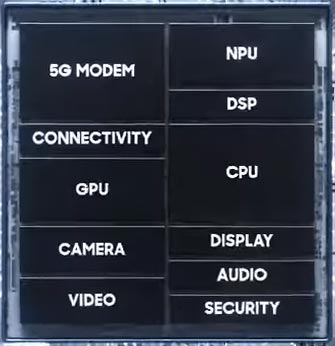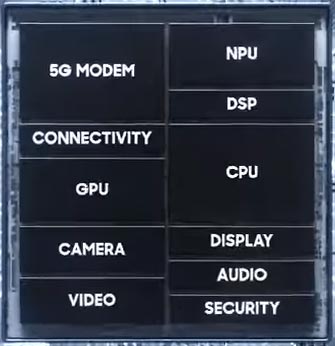 The Exynos 1080 is designed to make multitasking more comfortable than ever. The switching from one app to another will be seamlessly due to its performance management. The octa-core processor has one dedicated Arm Cortex-A78 clocked at 2.8GHz for optimized peak performance, three Cortex-A78 cores at a clock speed of 2.8GHz balanced processing, and next four Arm Cortex A55 clocking at 2GHZ for efficiency. This powerful combination of Arm Cortex will let you experience the next level of multitasking. The Valhall architecture-based Mali G78 Graphic Processing Unit will provide the next level of gaming experience for Exynos 1080 users with minimal load time and detailed visuals.
Display
The Exynos 1080 will support the refresh rate of 144Hz with Full HD+ for a smooth and ultra-interactive touch experience. It will also be compatible with advanced dynamic range technology HDR10+ that dynamically enhances the brightness parameters to optimize the colors and contours that make every scene more vivid and detailed.
Camera Support
You will take the best possible shots on Exynos 1080 platform using the on-device AI to use the Image Signal Processor (ISP) to optimize the best possible picture. It can support up to 200 MP resolutions, or up to six individual camera sensors, or two setups of 32 MP. Also, with its support for 10-bit recordings, you will be able to record HDR10+ videos at home. Camera MP alone is not important to make better photos.
Battery Life


The Exynos 1080 is the first chipset that is using Samsung's own 5nm FinFET process technology. This technology reduces battery consumptions and enables the manufacturers to design slimmer handsets with optimized battery usage for more extended battery timings.
Modem
The built-in 5G modem will give you faster wireless downloading and streaming with the lowest latency rate. It will be compatible with both mmWave and Sub-6GHz and that of LTE too. With Sub-6GHz, it will touch 5.1Gbps download and 1.25 Gbps upload speed. While on mmWave, you will get a 3.67 Gbps download and the same 3.67 upload speed. The download will be up to 1.2 Gbps and upload up to 200Mbps Internet data speed for LTE.
Connectivity
You will get Bluetooth 5.2 with Wi-Fi (802.11ax) along with FM Radio
Memory
For memory, the chipset is equipped with the support of LPDDR4x, LPDDR5 RAM.
Availability
The new chipset Exynos 1080 will arrive in the market by early 2021. As per Samsung's statement, Vivo would be the first manufacturer to use this latest chipset in its mobile phones.
Wrap Up
Popular and reputed tech companies begin to produce their in-house processors. The Exynos processor's problem is they can't keep up with graphics performance compared with Snapdragon Flagship level processors. Exynos 1080 is a better performing processor compare with the already announced Exynos 880 processor. If they can give better graphics in the future, Surely they can stand in the industry.
After the successful performance of Exynos 980 in the Galaxy series, Exynos 1080 is a step forward towards the new avenues of speed and connectivity. Unbelievable battery timings and the fabulous camera supports will make it more popular than Snapdragon 765. Hopefully, users will experience the next level of performance with these chipsets. Do tell us your thoughts in the comments below.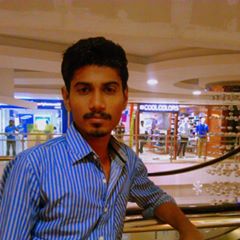 Selva Ganesh is a Chief Editor of this Blog. He is a Computer Engineer, An experienced Android Developer, Professional Blogger & addicted Web Developer. He runs Android Infotech which offers Problem Solving Articles around the globe.