The major hassle in mobile using is charging. Everybody can't follow the daily routine charge or wait for the full charge when most of their work is dependent on mobiles. Mobile manufacturers know this issue. That's why they always highlight fast charging techniques in the new mobile launch. Wired charging is fast compare with Wireless charging. But the wireless charging is comfortable to use. It also reduces the charging pin and power compatibility issues. Recently Xiaomi teased about their new 80W Wireless technology can charge 50% in 8 Mins. It is tested with their mobile, and the results are pretty good. So, We can expect the technology in the upcoming months.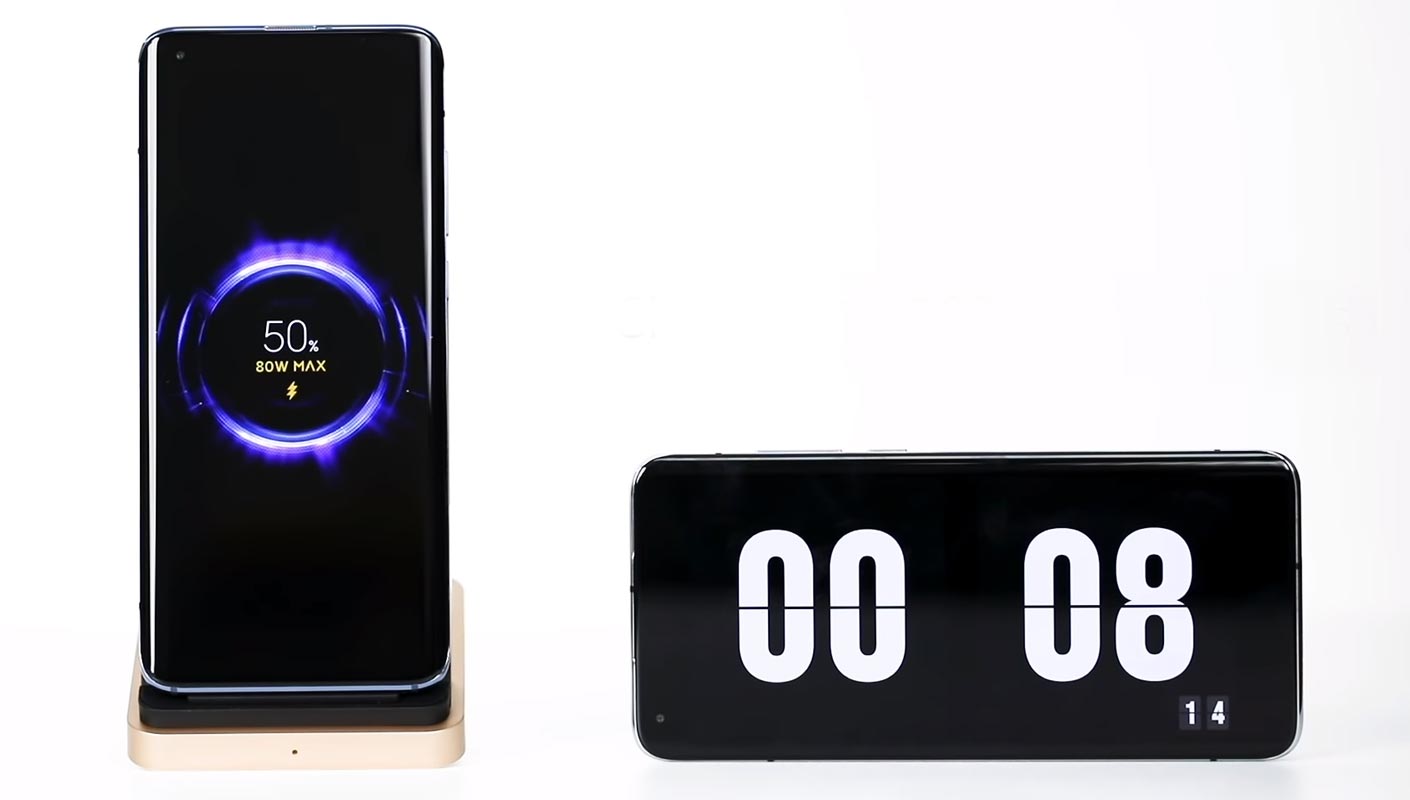 Xiaomi announced its next-generation fast charging device, i.e., 80W wireless charger. Xiaomi claimed that this 80W wireless charger would be capable of charging a 4000 mAh battery up to 10% in one minute, 50% in eight minutes, and full 100 % in only nineteen minutes. Recently Oppo announced a 125W charger that can charge a 4000mAh battery in 20 Mins.
Wired vs. Wireless Charging
It has always been a tedious job to insert the charging cable into your phone and wait for the phone to be changed gradually. Wireless charging means you don't need any charging cable to insert into your phone to charge it. You just put your phone facing top on the charging pad, and your phone starts charging. Most of the latest flagship mobiles are coming with wireless charging feature.
How Does Wireless Charging Works?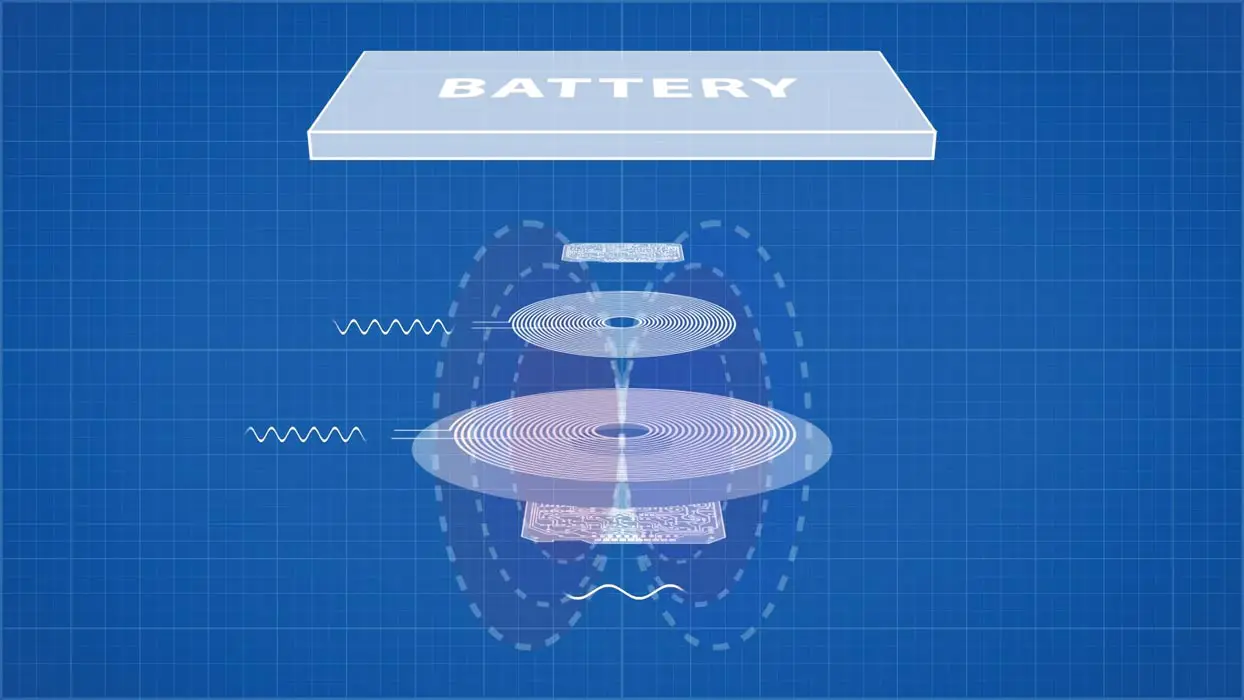 It works the same as the power transformer, where power is transmitted from one coil to another through the induction method. In wireless charging, energy is transferred from the charger to the receiver placed in the phone's back through electromagnetic induction. The charger creates the electromagnetic induction that induction is received by the coil placed inside the back cover of the phone and converted into electricity that charges your phone battery.
What is Xiaomi 80W Wireless Charging technology?
Rechargeable toothbrush and other bathroom accessories have been using inductive charging since 1990, but mobile phone induction charging started in 2009. This wireless charging feature is used primarily in flagship mobiles like the OnePlus 8 Pro has the fastest 30W wireless charger. Whereas the iPhone 12 has a wireless charger of 15W.
Xiaomi jumps ahead in the wireless charging field, and this 80W wireless charging is its third rollout this year 2020. After a successful launch of 30W wireless charging last year, Xiaomi introduced a 40W fast wireless charger in march this year. Later, Xiaomi introduced the Mi 10 Ultra flagship mobile with ultra-fast 50W wireless charging. However, most of today's wired charging options are not more than 30W. The 50W wireless technology can charge a 4500 mAh battery in 40 minutes. 
And now Xiaomi took the wireless charging up to a high level of 80W that looks insane. Think of a 4000 mAh battery fully charged in less than twenty minutes. This high wireless charging rate shows that we will have port less phone equipped with faster wireless charging very soon. Since some mobile companies plan to drop the charger from the retail box, The charger business can become huge.
Availability
Xiaomi has released many phones with ever-higher wireless power features in recent years. But company yet not announced when this fast charging feature enabled phone will be ship to the market, but it seems very soon you will be enjoying this fast wireless charging in your phone.
Any Downsides of Fast Wireless Charging?
The smartphone charged wireless heat up slightly on the back where the induction coil is placed. But it also happens when you charge a phone with a wired charger. So, it doesn't make any difference when wireless charging is up to 30W.
When we talk about wireless charging above 50W, then there must be a heating issue. That is why OnePlus added a fan in its 30W wireless charger that is pretty annoying. With 80W wireless charging, there must be a heating issue. Xiaomi didn't explain in the demo of how they will tackle this issue.
Wrap Up
Wireless technology is becoming an important feature in high-end mobiles. OnePlus got criticized for not including the wireless technology in OnePlus 7; later, in OnePlus 8, they added the feature. Fast charging is an important feature. That's why Qualcomm adding support at the Processor level with its Quick Charge 5.0. Wow! Full phone charge in less than twenty minutes. It sounds so good for those who have heavy gameplay on their phone and need the quick charging. This high-rate of wireless charging indicates that the era of port less phone is not far away. Do tell us your views about this ultra-fast wireless charging in the comments below.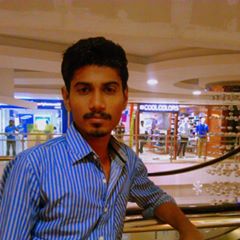 Selva Ganesh is the Chief Editor of this Blog. He is a Computer Science Engineer, An experienced Android Developer, Professional Blogger with 8+ years in the field. He completed courses about Google News Initiative. He runs Android Infotech which offers Problem Solving Articles around the globe.