Using Mobile Maps is always handy for navigation. But, If you want to plan a trip?. The Mobile version will not give that much outline or idea to plan the trip. In those situations, you may need a large screen and additional controls, features, and layers. Also, The Trip Plan is not always finished within hours. We may get the idea while traveling, or we may hear about better places. When we grab our laptop, We may not get an Internet connection in all areas. In those situations, You can use Offline Maps. Compared with the mobile version, the PC version of Offline Maps comes with a detailed version due to high available hardware resources. We always use Google Maps for navigation. But other Maps are good too. Here we listed Five Ways to Download Offline Maps for Windows 10/11. Some of the General software-related methods will work in Windows 7, 8, and 8.1 too.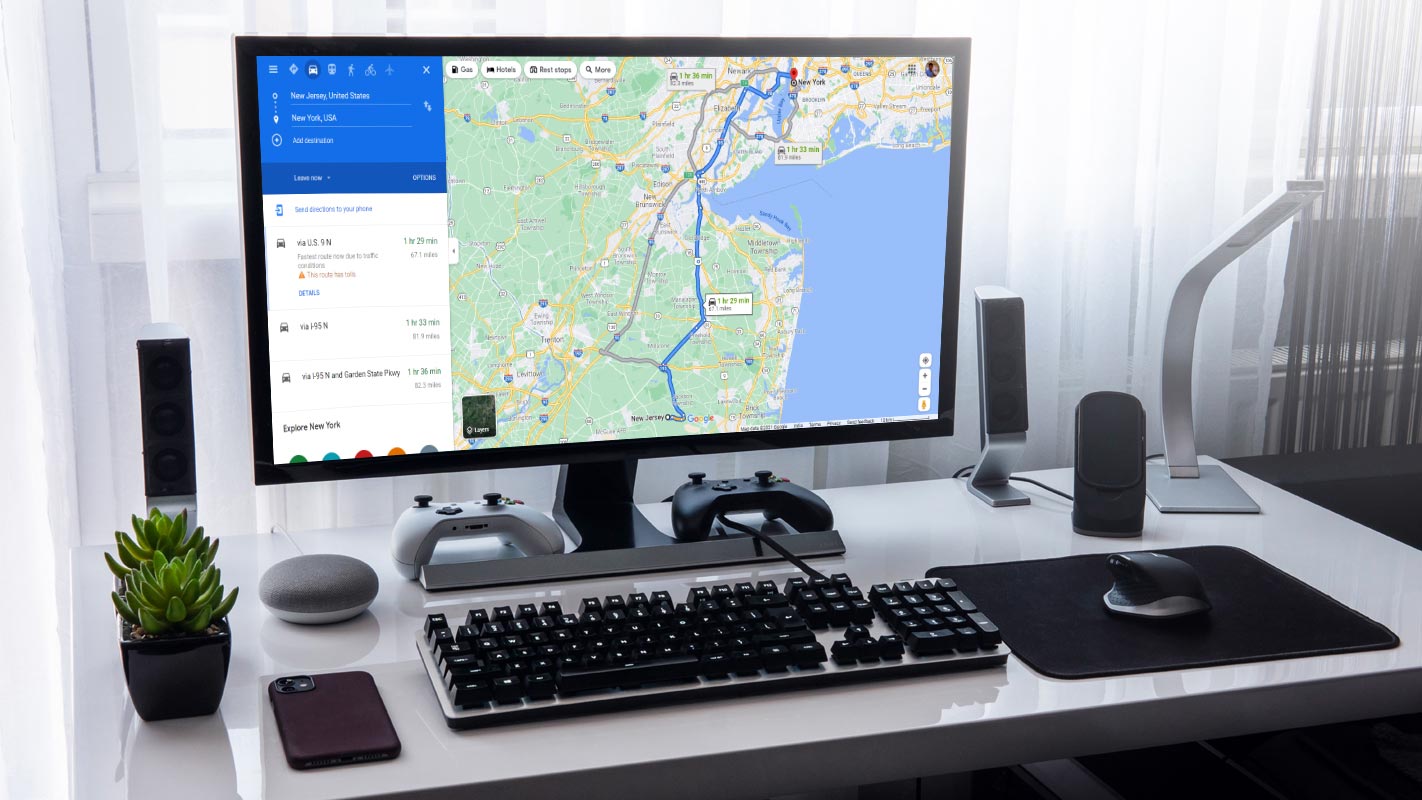 Why do I have to Prefer Offline Maps on Windows PCs?
Many people prefer using their mobile phones for navigation, so they install map apps on their smartphones. But then, there are quite many reasons why you may want to access maps from your Windows PC. Interestingly, there are pretty different ways to access maps on your Windows PC, and this article explains the five best methods to do that.
Five Ways to Download Offline Maps for Windows 10/11
Downloading offline maps on Windows simply mean saving the map of a particular region so you can access it even without having an active internet connection. Google Maps remains the most popular maps and navigation app, and there's a way to access it on PCs. More so, there are other decent maps and navigation apps for Windows OS.
1. Google Earth
Unfortunately, unlike Google Maps for Android and iOS, you cannot download offline apps on the Google Maps web version for Windows OS, and you can only use the app while you're connected to the internet. But then, there are alternatives you can try out.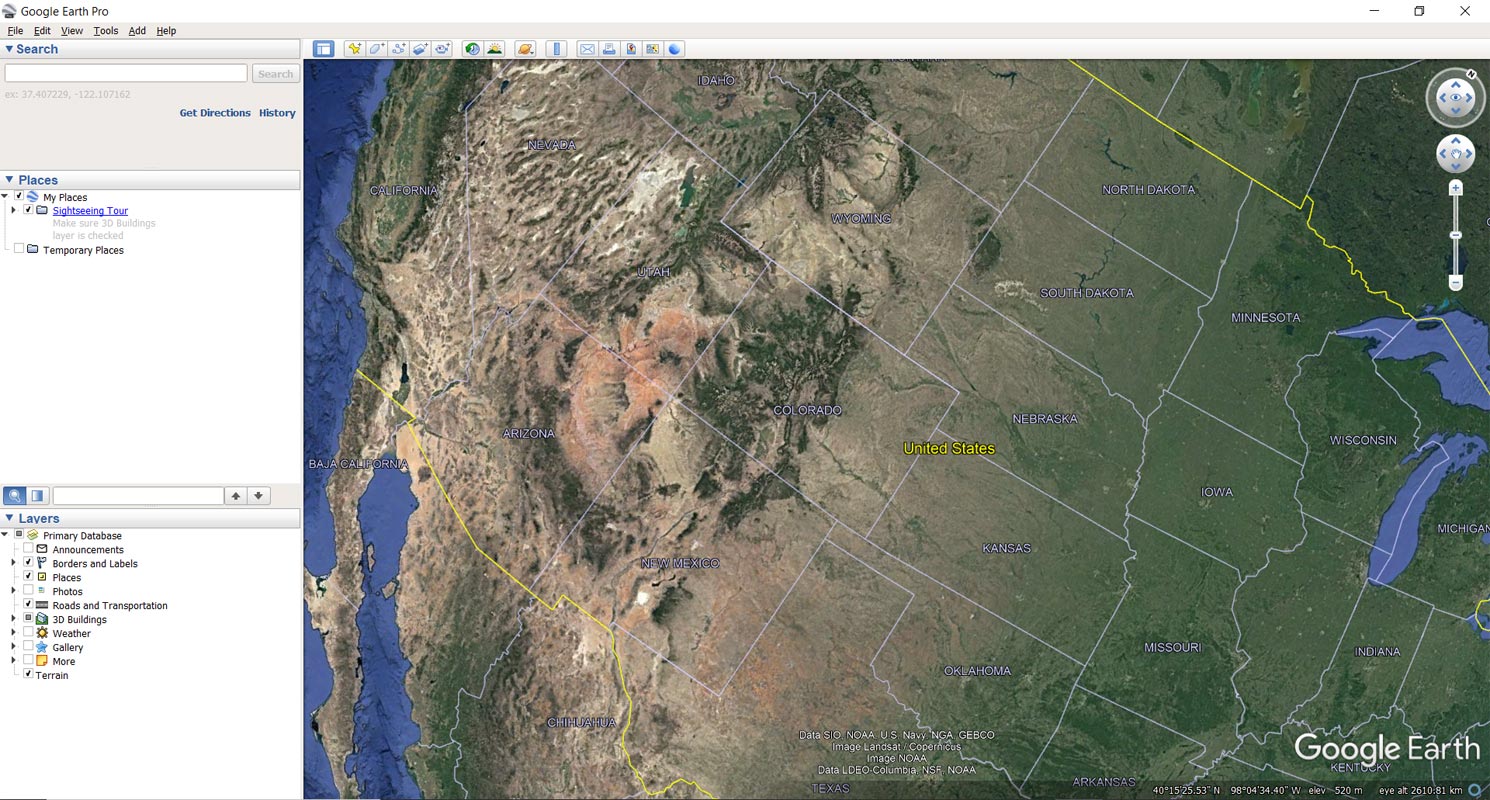 The Google Earth app for Windows OS integrates the features of Google Maps and offers a wealth of valuable features. It has a free version and the PRO version. For you to use the PRO version, you must purchase the license key.
With the Google Earth app, you can view demographic, parcel, and traffic data layers, and it also provides you with advanced GIS data importing features. More so, you can measure area, radius, and circumference on the ground and print high-resolution screenshots.
Your computer must meet the minimum requirement for using Google Earth on your PC, which is just Windows 7 upwards. Your PC needs to be running on Windows 7 or a newer version.
Download Google Earth AM Mirror
How to Make Offline Maps in Google Earth?
By default, Whenever you visit the place, The app will cache the details for offline usage. All you have to do is increase the cache memory size for the app, and you are good to go. Follow the below steps to do the process.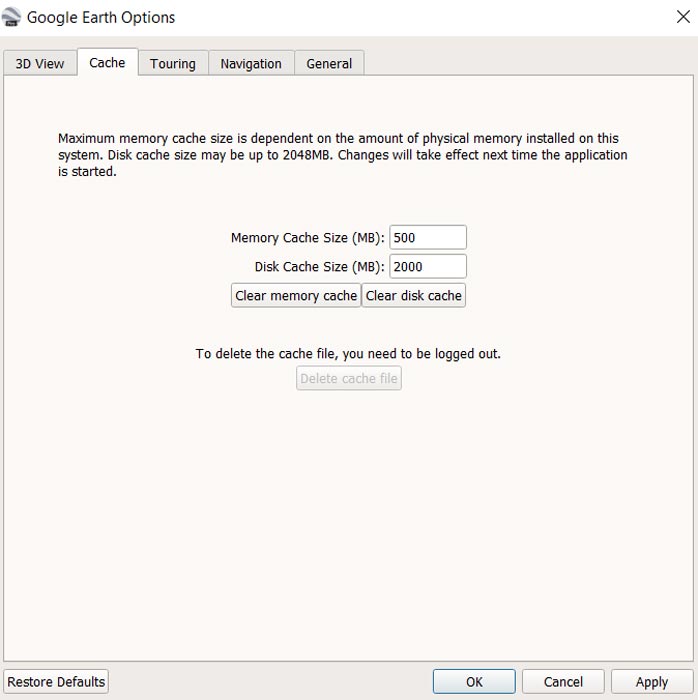 Open the Google Earth App.
Go to Tools>Options>Cache.
You have to Setup Memory cache size to 500 MB and Disk space to 2000 MB.
2. Windows Offline Maps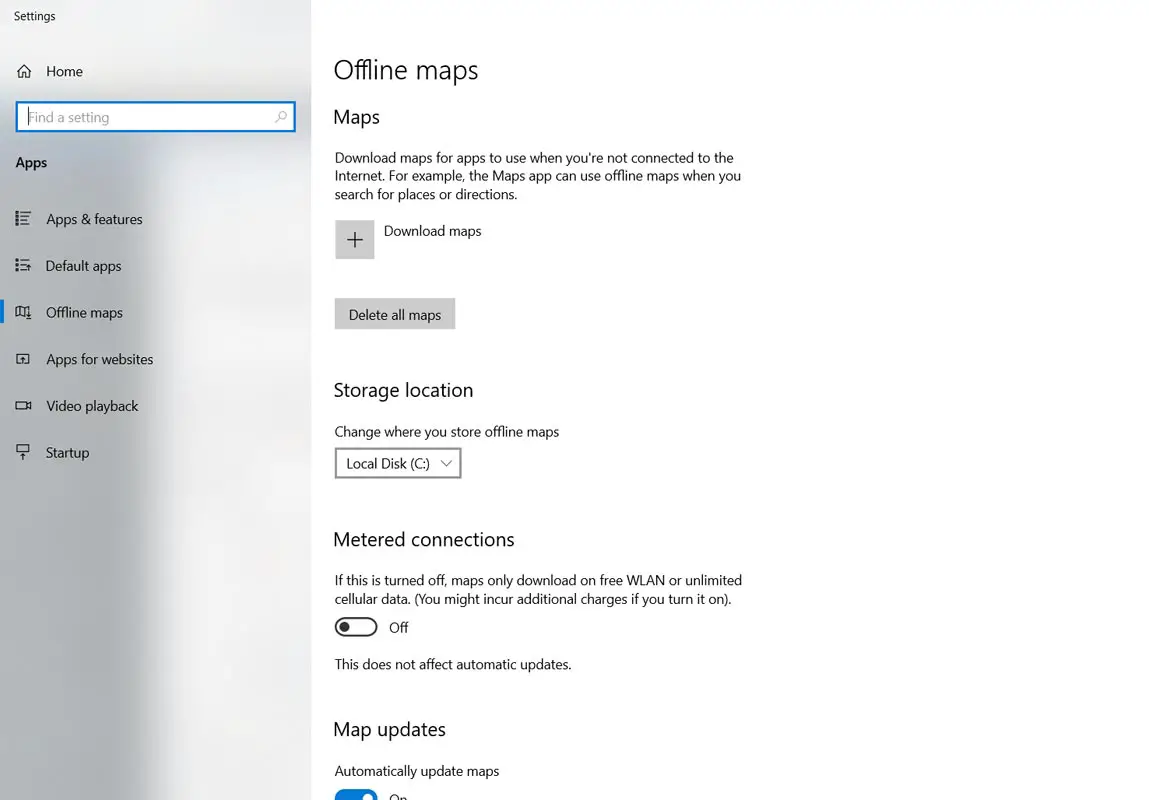 Many Windows PC users don't know about this, but a built-in "Offline Maps" tool in Windows 10 and 11. The device is available on the settings page, but it is not visible by default; you have to search it out. Here's how to look up and use the Offline Maps on Windows 10 OS.
Guide
Open the Windows Settings page on your PC (press Windows key + I as a shortcut).
Search for "Offline Maps" and click on it when it appears on the Settings main page.
Click on the big "Plus" icon beside "Download Maps."
Choose the continent, regions, or area you want to download its map, and the download process will start immediately.
Well, the download may take some time to run based entirely on the size of the region being downloaded and your network speed. More so, after the maps have been downloaded, you can launch them and access the information you want to see or know.
Deleting an offline map is also very simple – click on the app and select "Delete." This comes in when you want to free up space in your HDD to save more important stuff. You're not going to install anything for this map to work on your Windows 10 or Windows 11 PC.
3. Maps App For Windows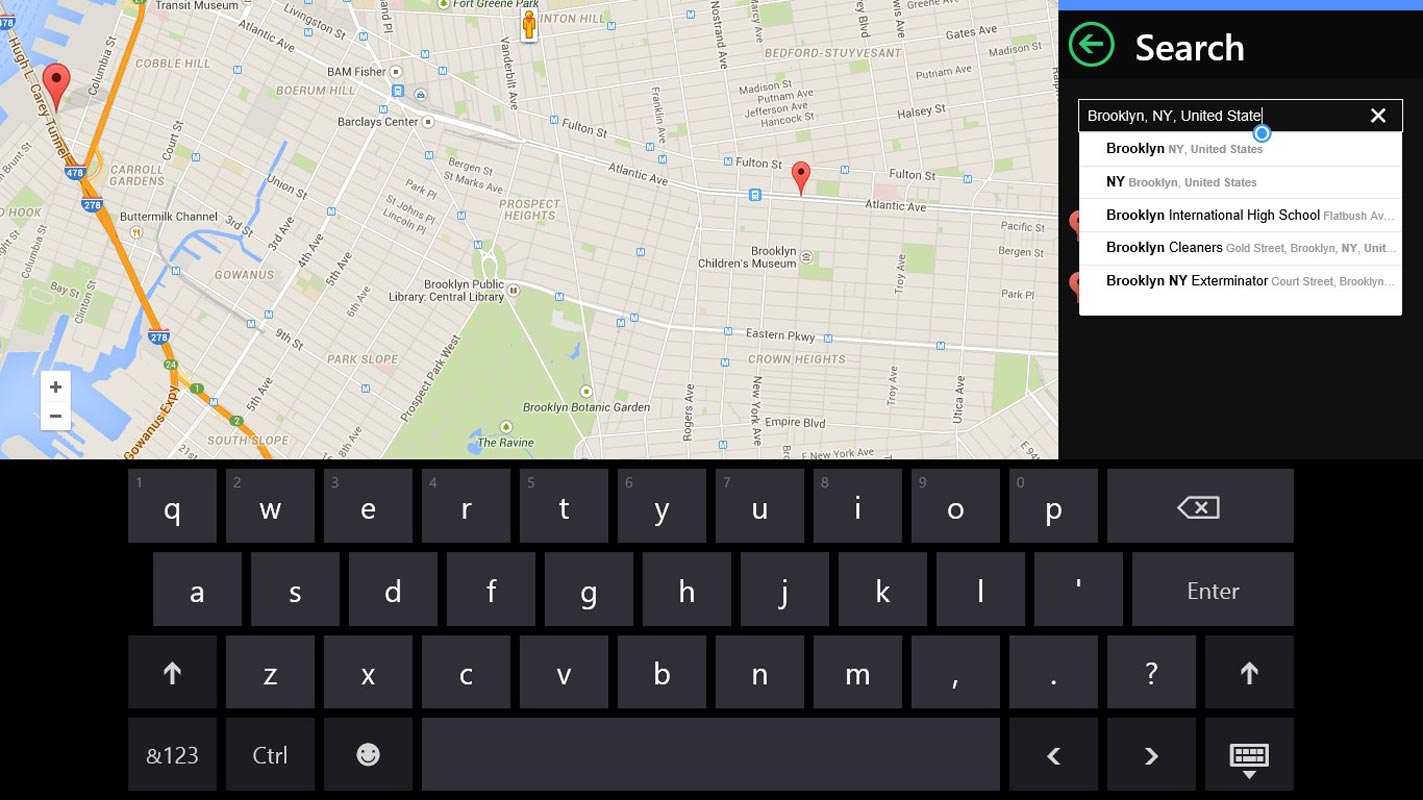 Just as there are map applications for mobile devices, there are equally map applications for Windows computers. Maps App for Windows is a free utility application for Windows 8 and 10 operating systems. It is developed to utilize very minimal system resources, and it comes with all the features you can expect from a standard map app.
While this app is not exactly like Google Maps, it uses Google Maps API, so you're getting close similarities in features and appearance. Maps App for Windows includes features like integrated business search results, click and drag, satellite imagery, and detailed directions. It is a full-featured map application; you can even double-click on an area to zoom in.
4. Install Google Maps as PWA on Select Browsers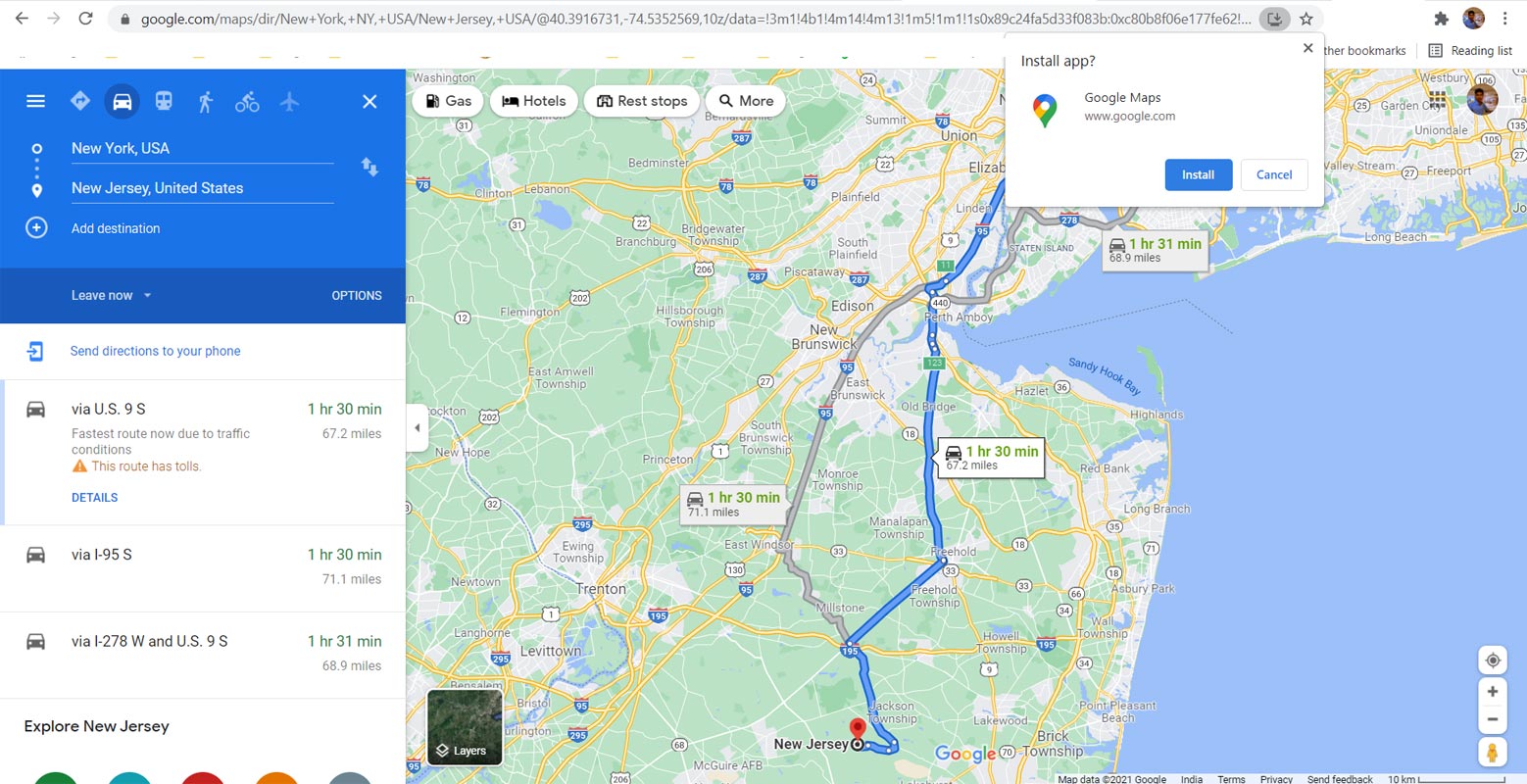 PWA means Progressive Web App; it is a way of downloading a website or online tool as an app on your device. To save Google Maps as PWA, you need to use Google Chrome or a supported Chromium browser. It is best to use the Google Chrome browser, and here are the steps to take.
Open the Google Maps website on the browser(maps.google.com).
Click on the three-dotted menu icon at the top right of the interface.
Look out for "Install Google Maps" and click on it.
It would download the Google Maps app to your phone, and you can pin it to your taskbar or start menu for easy access.
However, the option to download offline maps is still not available on the Google Map version for PC (both Windows and macOS PCs). At the moment, you can only access the Google Maps features when you have an active internet connection.
5. Windows Maps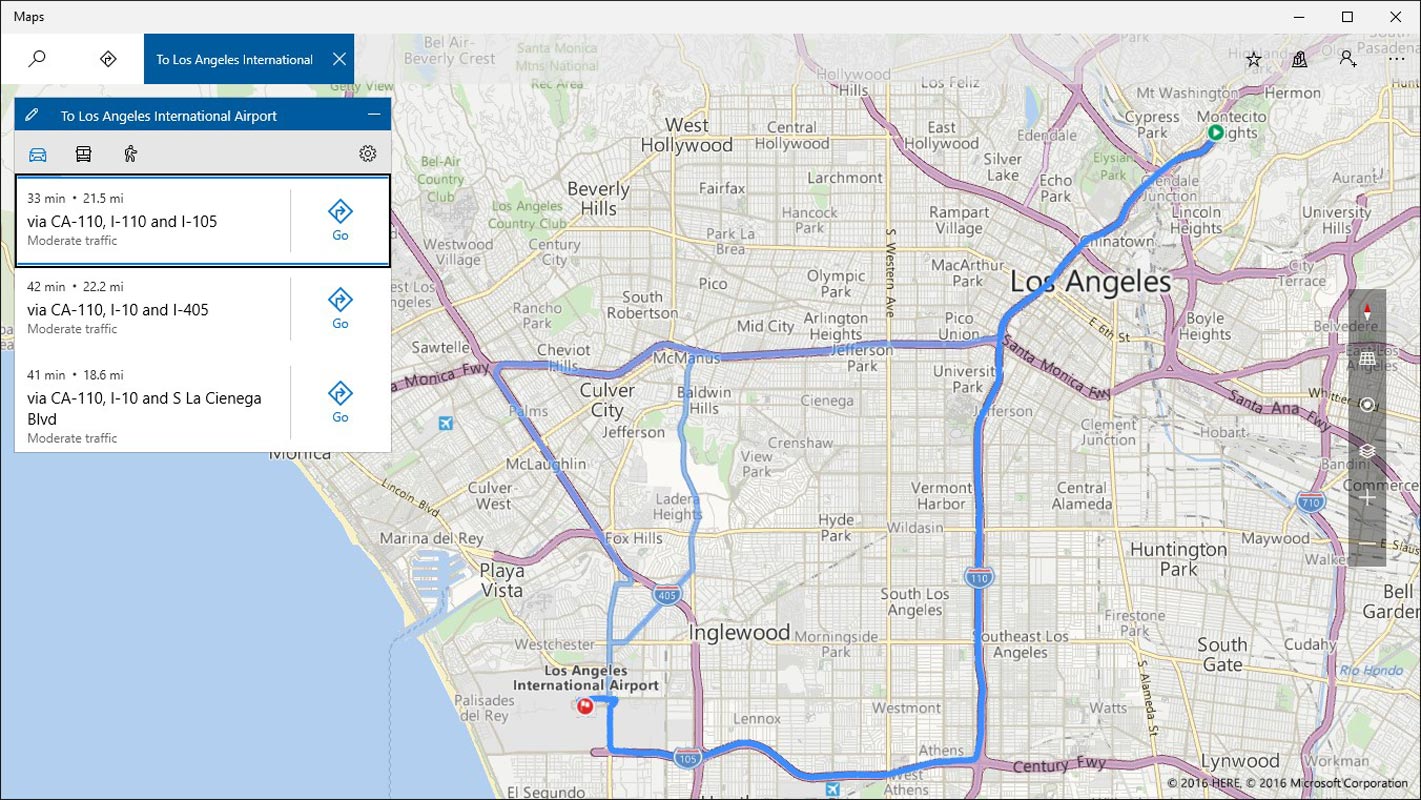 Windows Maps is a free application for Windows PC users. It includes all the features you'd enjoy on Google Maps, which include downloading offline maps. With the Windows Maps app, you can save regional maps for offline navigation. The map's interface is intuitive, easy to understand, and you can use voice navigation.
This is the best alternative to using Google Maps on Windows PCs. It is compatible with all Windows Operating System versions from v8.0. The system requirements are also minimal, and you can get this app on various Microsoft devices, including Xbox consoles, HoloLens, and Microsoft Hub.
Wrap Up
To download maps for offline navigation, you need to use the Microsoft Maps app (available in Windows Store) or the built-in Offline Maps utility in Windows 10 PCs. Currently, there is no way to use Google Maps to save offline maps on PC; the offline maps feature of Google Maps only works on the mobile app version for Android and iOS. But, With the help of Google Earth, You can play most of your trip. Also, You can use other offline Maps Android apps on your mobile, To stay connected to the route even if you have no internet connection. I think I covered real-time working offline apps. If you are already using the best app that is useful for you, then comment below. It will help other people.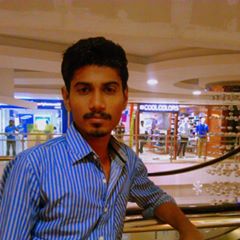 Selva Ganesh is the Chief Editor of this Blog. He is a Computer Science Engineer, An experienced Android Developer, Professional Blogger with 8+ years in the field. He completed courses about Google News Initiative. He runs Android Infotech which offers Problem Solving Articles around the globe.