One of the Important factors in Vacation make more enjoyable is choosing Hotels and Accommodation places. When we go to foreign places, We mostly Rome in outdoor. But, When we are tired and want to relax, Our staying site should be comfortable. When we feel proud of the price we booked, the Same room can be booked by another person on the same date at a low cost. It can happen. Like Flight Booking, There are plenty of criteria that decide the price and comfortable. Also, the place should be worthy of what is going to pay. So, Here I Picked Top Five Best Accommodation Booking Android Apps that can make this work efficiently.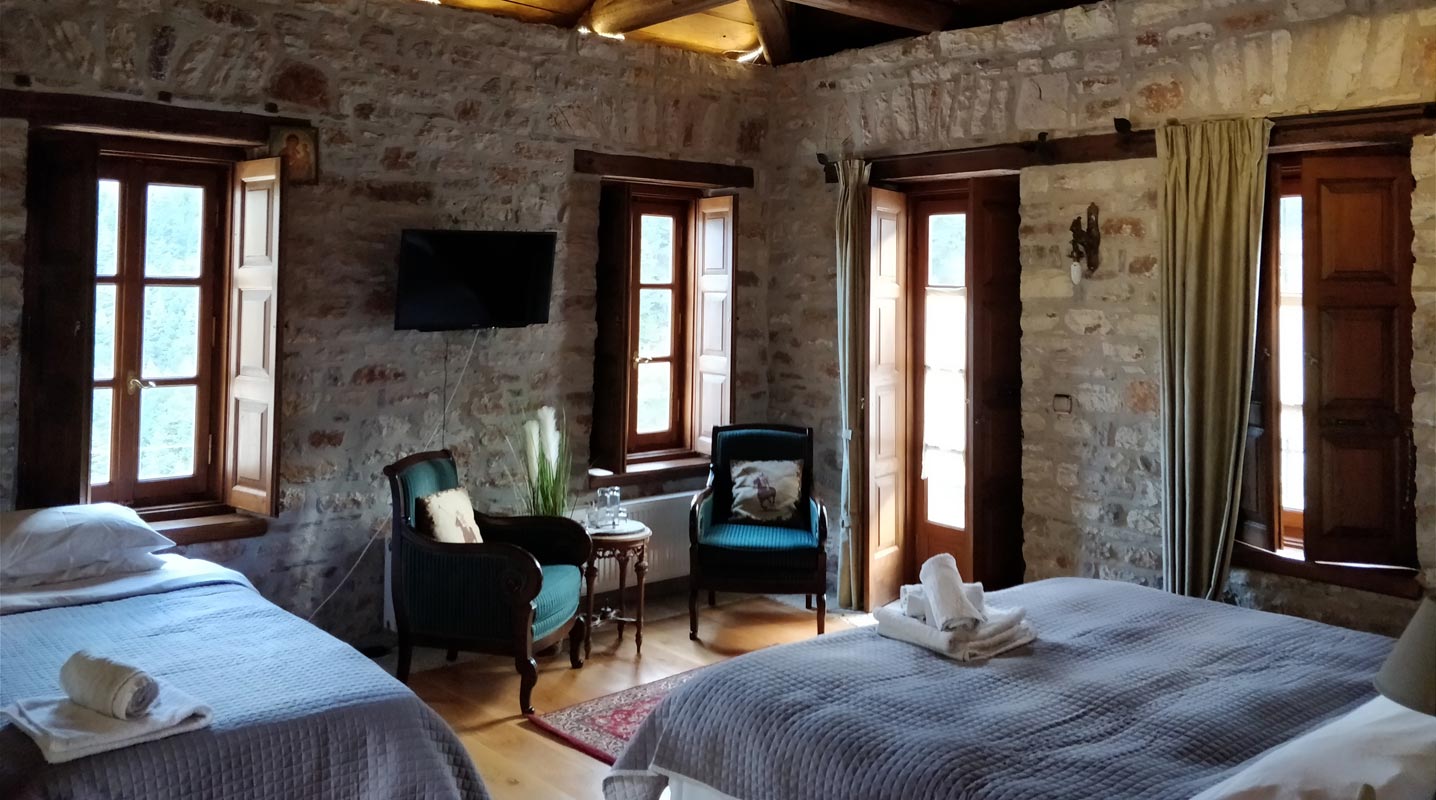 The apps include user reviews. So, You will not surprise disappointment when you open the door. Each year the offers in the tourism market increase, and the demand do the same, but also diversify and seek more specific options. So, looking for suitable accommodation with the minimum conditions that one expects is not an easy job. But do not despair, as several applications will facilitate this process with outstanding results.
We can't put the world within one app because each app can give unique based on the region. If you are going to Asian areas, Trivago and Airbnb apps are great. So, Based on your vacation and Travel, choose the appropriate one. I try to give the best place that can match the app. Based on the suggestion, you can compare the other areas.
Best Accommodation/Hotels Booking Android Apps
When you search in the Play Store, You will get a ton of apps. Accommodation booking can affect your real-time. If anything goes wrong, It can disturb you in your happy vacation. So, You should spend some time on choosing the best place. I try my best to give you the best suggestion apps. I filtered out these apps based on a lot of criteria like Mass partners, User Reviews, Real-time experiences like that.
1.Tripadvisor app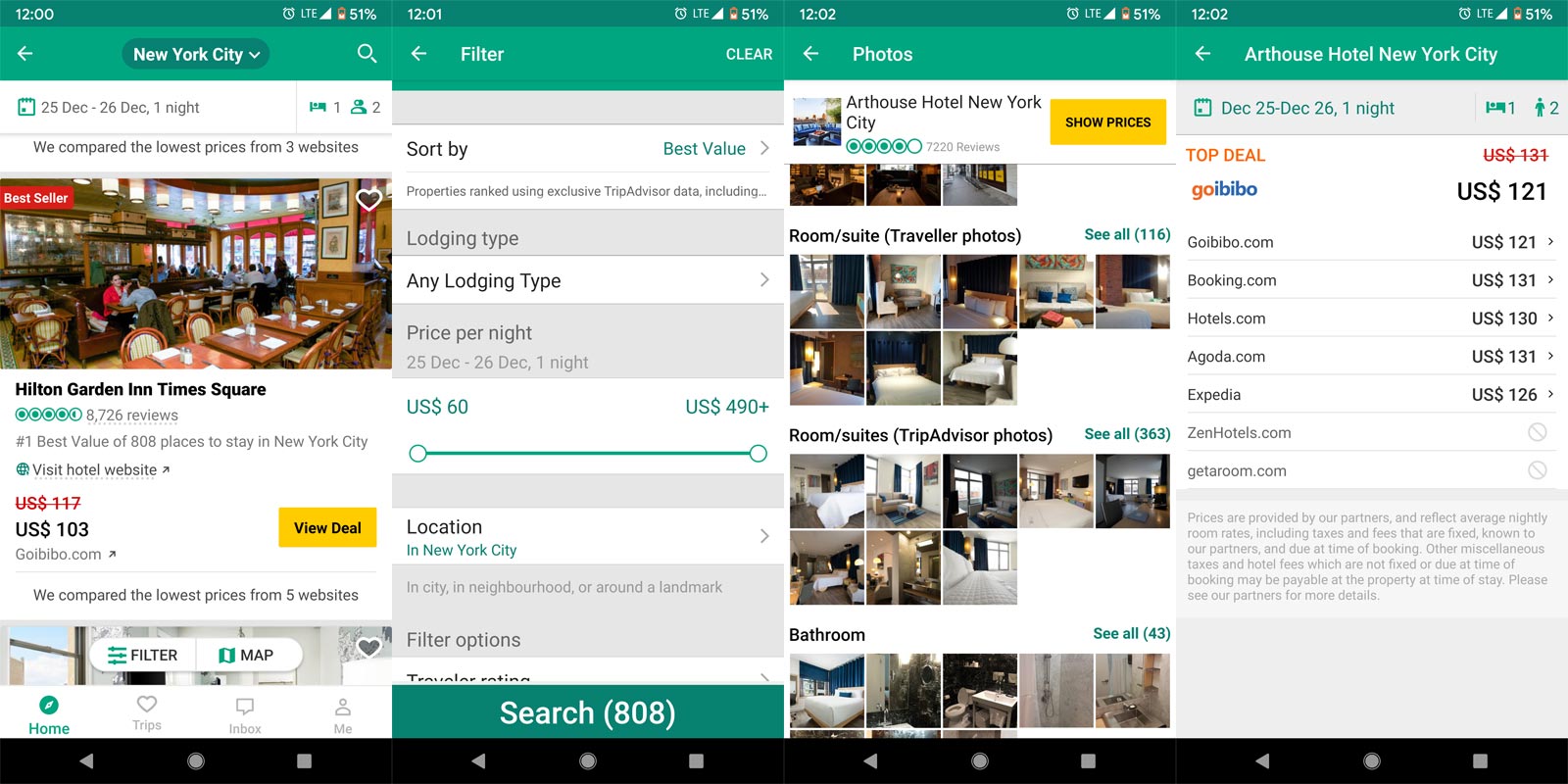 First of all, we find the Tripadvisor application, one of the leaders among travel specialists. In this application, there are thousands of user opinions that can help you make the right decision. Also, with this app, you will find additional services that you can book and pay on the same platform. This application is one of the most used in the market, and proof of this is that it receives about 60 interactions per minute.
With TripAdvisor, you can also compare cheap rates for resorts and hotels for your next trip. With a lot of photos, users' reviews, videos, and articles from travelers and field experts, you can always be sure that you are making the right choice.
What do users say about the Tripadvisor?
"By comparing the lowest prices on many booking sites worldwide, you will find excellent hotel deals."
"Search and book the most extensive collection of tours, attractions, and experiences in the world. I can change or cancel most reservations for tours, attractions, and adventures for free."
Features
It is like a Travel Forum; Users share their experience with the Photos and Videos.
You will get a Huge list of Hotels with deals.
Both users verified, and Tripadvisor checked places are available.
Cons
There is no in-built payment and Travel management. Third parties will handle ticket booking and Hotel Booking.
The app is moreover like a Forum and Review app.
Sponsored Hotels are available in-between, choose the stay based on reviews.
2.Booking.Com App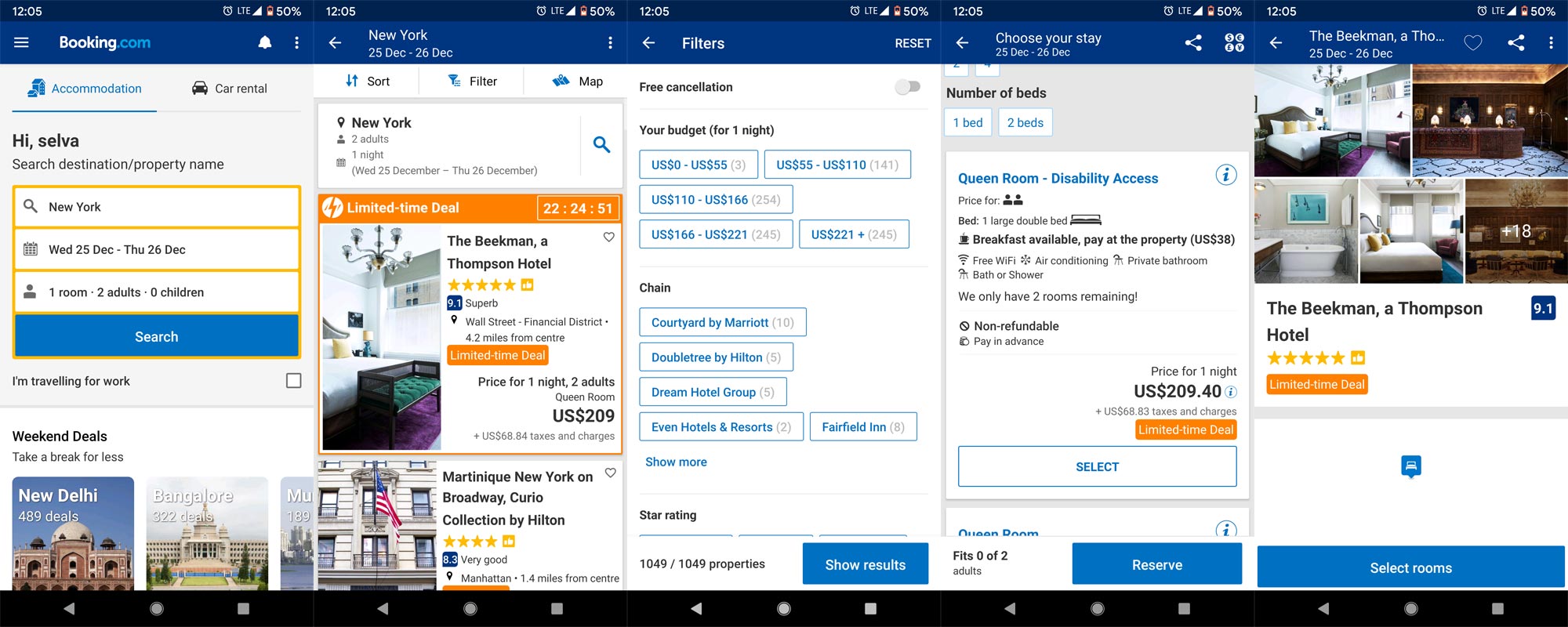 Second is Booking. This application stands out for two primary reasons; the first is to have a database that reaches 600 thousand accommodations worldwide and, secondly, to operate with a georeferencing system that allows a user to identify all luxuries that are in their environment. In this application, you can also access the opinions and photographs of users and make reservations online using your android phone.
With Booking.com, you can search for travel accommodations themes, some by locations or services such as beach and spa hotels, while others are for specific travel groups, such as families and business travelers. If you fit into one of these categories, this is an excellent place to start your search.
If you are looking for a last-minute hotel, the Booking.com mobile app will show you what is available in your chosen area in just a few clicks.
Users thought on Booking.com
"I recently booked accommodation in London through the Booking.com application, and it was straightforward for me, anyone can try it, it's better than the traditional website."
"Travelers and explorers want to be sure that they have secured a hotel room of their choice before traveling, says a particular user."
Features
The app Got Editor's choice award.
You will get a Huge list of Hotels with deals.
App's in-built payment looks secure other than redirecting some third party new sites.
Cons
Filters are not that much optimized.
Sponsored Hotels are available in-between, choose the stay based on reviews.
3.Trivago App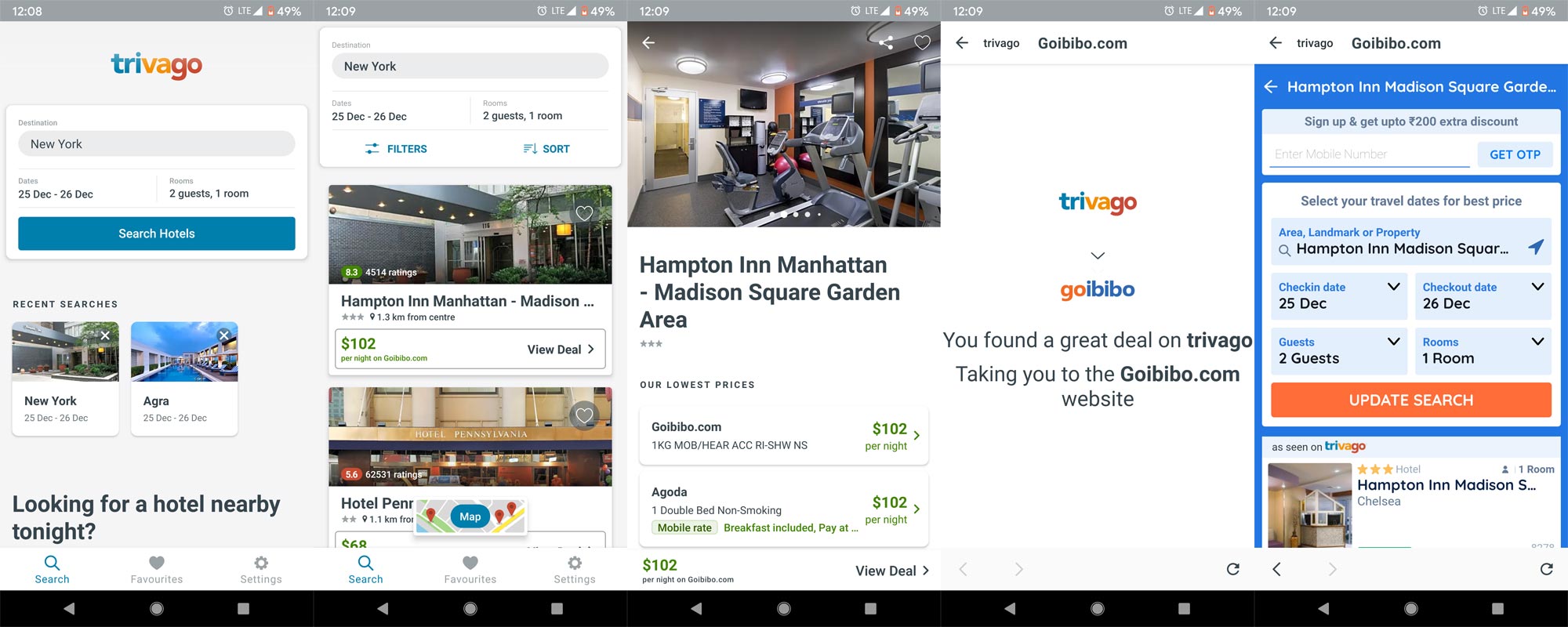 In this list of the best five of the accommodation apps, we also find Trivago. This service is one of the most popular and stands out for being very friendly and straightforward for users. It also has one of the best services to compare hotel prices, keeping in its database about 700 thousand accommodations spread across 175 different websites.
Be ready with all the offers that apply and receive notifications immediately so you can finally book your dream vacation at a price that fits your budget. The Trivago application searches both a vast directory of booking sites to find the best offer for you, and it ensures you only see the hotels that best meet your family's needs. Filter by access to the beach, services for children, and wellness spa to find the ideal hotel for the whole family!
Users thought about the Trivago app
"Trivago offers me a wide selection of filters to make sure I have the best stay."
"Trivago saves time and money by instantly comparing hotels on our different booking pages. With all the essential hotel information in an area, you can quickly and easily compare the details that are most important to you."
Features
Other sites Hotel Booking comparison results available within the app.
Lowest price on the hotel possible, compare with other Booking apps.
This app is bundled with other significant sites like Hotels.com, Booking.com. So, You will get the best out of the good deals.
Easy Navigation and User-Friendly Filters.
Cons
Third-party payment sites. You should verify where you are paying.
Sponsored Hotels are available in-between, choose the stay based on reviews.
4.Hotels.com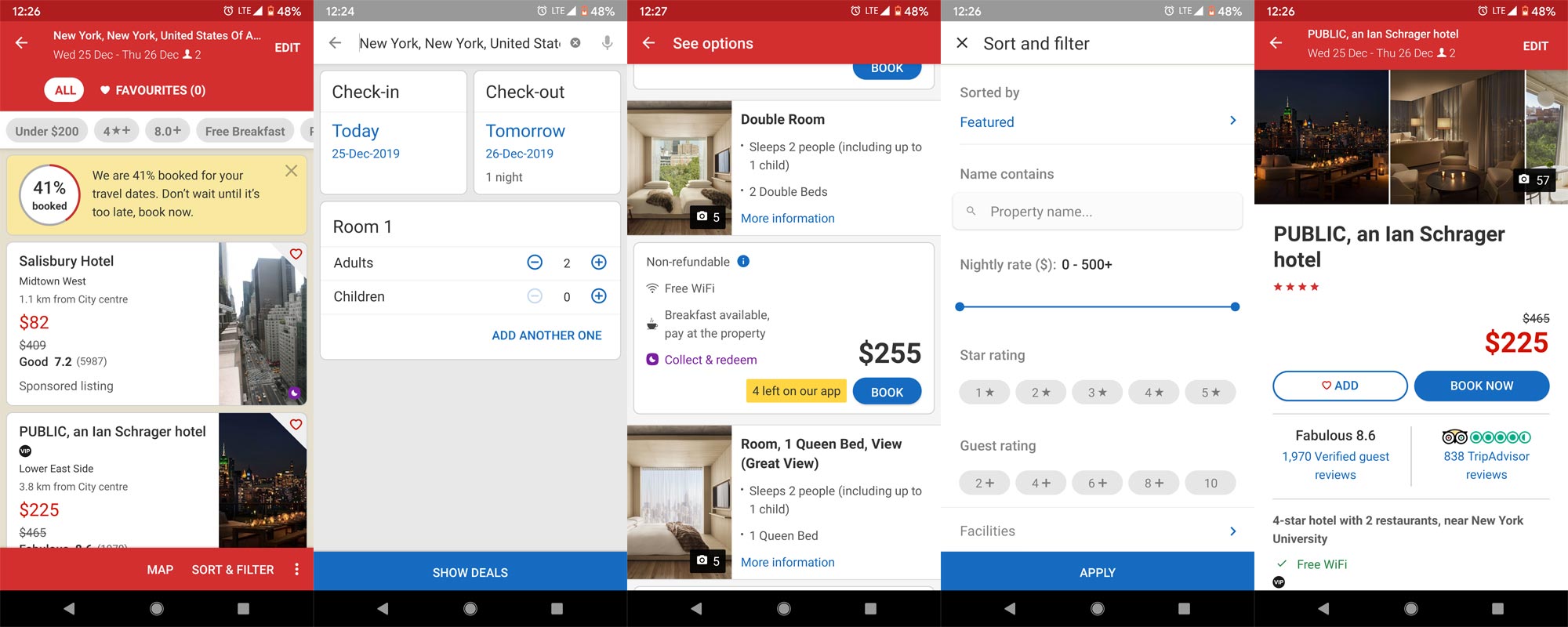 Hotels.com also joins this exclusive list with a great offer out there. The Hotels.com app allows a saving close to 8 percent when choosing and booking accommodation. Its users highlight the fact that each day, this application delivers the deals of the day with a hundred last-minute promotions at a reasonable price and with attractive discounts.
Hotels.com regularly updates its application to provide customers with the features and bug fixes that help them find and book the perfect hotel. Easy to use the map view to discover all the hotels in your area
What do users say about the Hotels.com app?
"I connect once, and the application keeps me connected every time so I can search and see reservations instantly. I recommend this application."
"Hi, if you are interested in the Hotels.com app, you can quickly and safely book your perfect accommodation anytime and anywhere."
Features
Got Editor's choice award.
Reduce the user work by using the Cheap cost algorithm.
The automatic Lowest price is available. You don't have to try a lot of filters.
In-Built payment service available.
Cons
Filters do not have that many options.
Sponsored Hotels are available in-between, choose the stay based on reviews.
5.Airbnb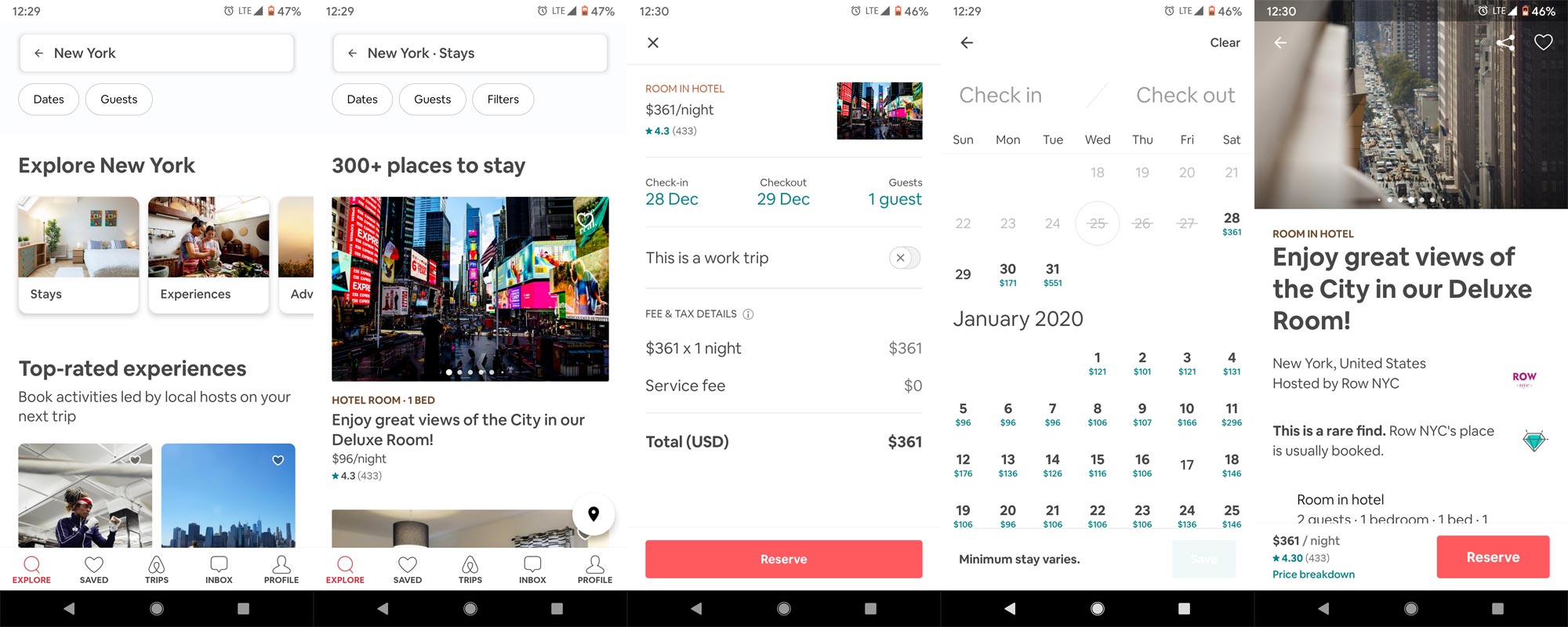 Airbnb is the last app on this review list. It's perhaps the most striking application and that every day takes more strength since it aims to generate a collaborative economy where you can plan your trip, as well as offer you excellent accommodation from home. It's already present in 34 thousand cities around the world and has more than half a million ads. This app allows you to send messages to guests and hosts, open your space to other travelers, and enjoy vacations at a low cost.
Airbnb has stretched its offer recently with experiences as well as restaurants. In addition to a list of accessible accommodations for the dates you wish to travel, people looking for a place will see a list of experiences, such as places to visit.
The Airbnb application has some features and improvements that help you manage your tickets and reservations faster and get more information from anywhere. These include Search and archive, Saved responses to save time, and Improved Calendar to view schedule details and prices at a glance.
Users thoughts on the Airbnb application
"In my experience, the Airbnb application is generally easy to use and interact, regardless of whether you are using this app on a tablet or an android phone."
"Unlike a hotel, where you often talk to customer service when you make your reservation, you can usually communicate directly with your Airbnb host. It's beneficial since I have asked frequent questions."
Features
Got Editor's choice award.
Not only Hotels are available. You can experience new stays like Cooking experience places, Martial Arts places, and Jungle resorts.
In-Built payment service available.
If you booked out of the country, Airbnb, most of the time, gives a pleasant experience.
You can choose the lowest price based on the calendar date.
Cons
Only a few official verified places are available.
Some filters like distance are not available.
Users feel Webview is working better than the app.
Other Considerable apps
If you can't find the best apps from above, you can consider the below apps. They have a lot of users' trust and feedback.
How to grab the best deal and find the right Accommodation Places?
When you want to grab the best deal, you should not stick with the single app. I know using many apps can make the process worse. But, I filtered out these apps based on lots of criteria. Beyond this, you should follow some tips I mentioned below. You may know all of these; I try to remember those things before booking..:)
Try with Different Apps
Unless you have some exclusive discounts for you, then you should work with different apps and sites for Reasonable price. You will get lower for the cost of the same Hotels/Accommodations to other websites. It is not a myth. It is true.
Ticket Booking
It is wise to Book Hotels before 15 Days to 1 Month. If you planned for the 5-7 Days Trip, It can't happen within a night. You always talk about the trip and What are the places you are going to visit like that. This talk can happen before the 2-3 Months. So, you know where you are going. Most of the Booking sites have a full refund policy. If you cancel before some days. So, You can easily cancel the Booking, If you postponed Travel. When you book early, You will get a lot of Discounts. The Ticket rated maybe a lower price.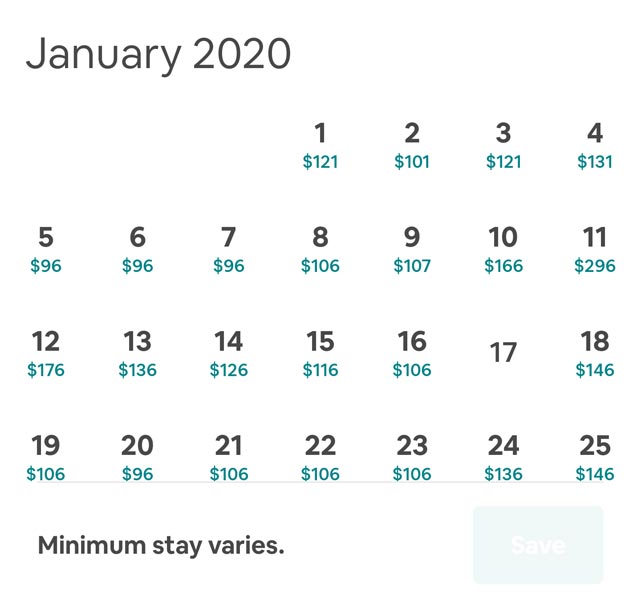 If you noticed in the above-attached example, You could see, If you book early, you can save $50-200/Night. If you stay 5 Nights, Calculate, you can save a considerable amount.
Do In-Depth Groundwork
When you are going on holiday or vacation, You will roam in outdoor places. But, You will spend at least 8hours/day in your accommodation place. This is the time you are going to relax. If you can't sleep properly or can't take rest, the next day you will feel tired. You can't visit a lot of places. So, You can't utilize your holiday. You plan this for months, and that some hours should not ruin your Joy.
By spending 10-15 minutes on the app and comparison, you can make your happy days. So, Check every corner of the hotel. You didn't have to check with somebody. There are plenty of reviews that are available in Google and some other sites. Refer to all of them. Based on the mix reviews, understand the Hotel situation. Some users will give low stars for silly reasons. Ignore those reviews. You know what is best and worst. Our goal is to make a pleasant stay within our time. If it matches our intent, go for it.
Additional Apps You can utilize during the Travel
When you are traveling, VPNs will help you. Unless you are using paid subscriptions, you can use Free unlimited VPNs for Android. We checked the speed results on those apps. Based on your comfortable, you can choose one.
You will take a lot of photos in different places. It is best to use AI camera phones or Apps. In your mobile Display always put your other phone number, If you have a secondary phone. When traveling, there is a chance of losing mobiles. Putting a number on my phone brings back my mobile twice- How I Got my Lost Google Pixel 2 XL. Most of the people always find a way to find us. If they can't, they have the phone.
To make local travel, you can use Uber Cabs. If you are not a regular Traveler, You may not use the apps. You can book Uber Cabs without App. If you have Long time Flight and you are a techie, you can listen to the best tech podcasts apps. To Stay with your favorite NBA Team, you can use the NBA Scores app.
Conclusion
If you are one of those people who love to travel whenever they have the possibility and, incidentally, save some dollars, then we have put in your hands the best applications to search, select and book accommodation from your android mobile phone. These tools will allow you to compare prices, contrast information, view images of accommodations, find offers, pay, and make a reservation. When you have the power, utilize it. Don't make excuses. Making everything perfect is mostly depends on us. So, use all the possibilities. We already covered the Topics on Best Trip Planning Apps and Local Guide apps. I hope they also help you with planning. I try my best to give overall Instructions and some best apps based on different situations if you have the best app experience, compared with the apps mentioned above, comment below.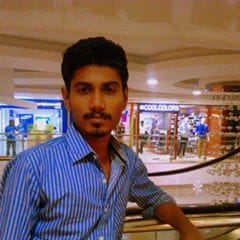 Selva Ganesh is a Chief Editor of this Blog. He is a Computer Engineer, An experienced Android Developer, Professional Blogger & addicted Web Developer. He runs Android Infotech which offers Problem Solving Articles around the globe.