Since US carriers need further configurations in-band and hardware-wise, mobile that is released as unlocking versions can't be compatible. So, Mobiel manufacturers take some time to finish those settings. Google Pixel 6 comes with a mmWave version, which costs an additional $100 when you choose it in the US region. Even though Pixel 6 launched before few months, AT&T users can't experience the device fully due to the incompatibility. Now, Google Pixel 6 AT&T version is available with 36 Months Plan Commitment. Yes, You have to choose the 36 months commitment. There is no full downpayment or fewer months plan open.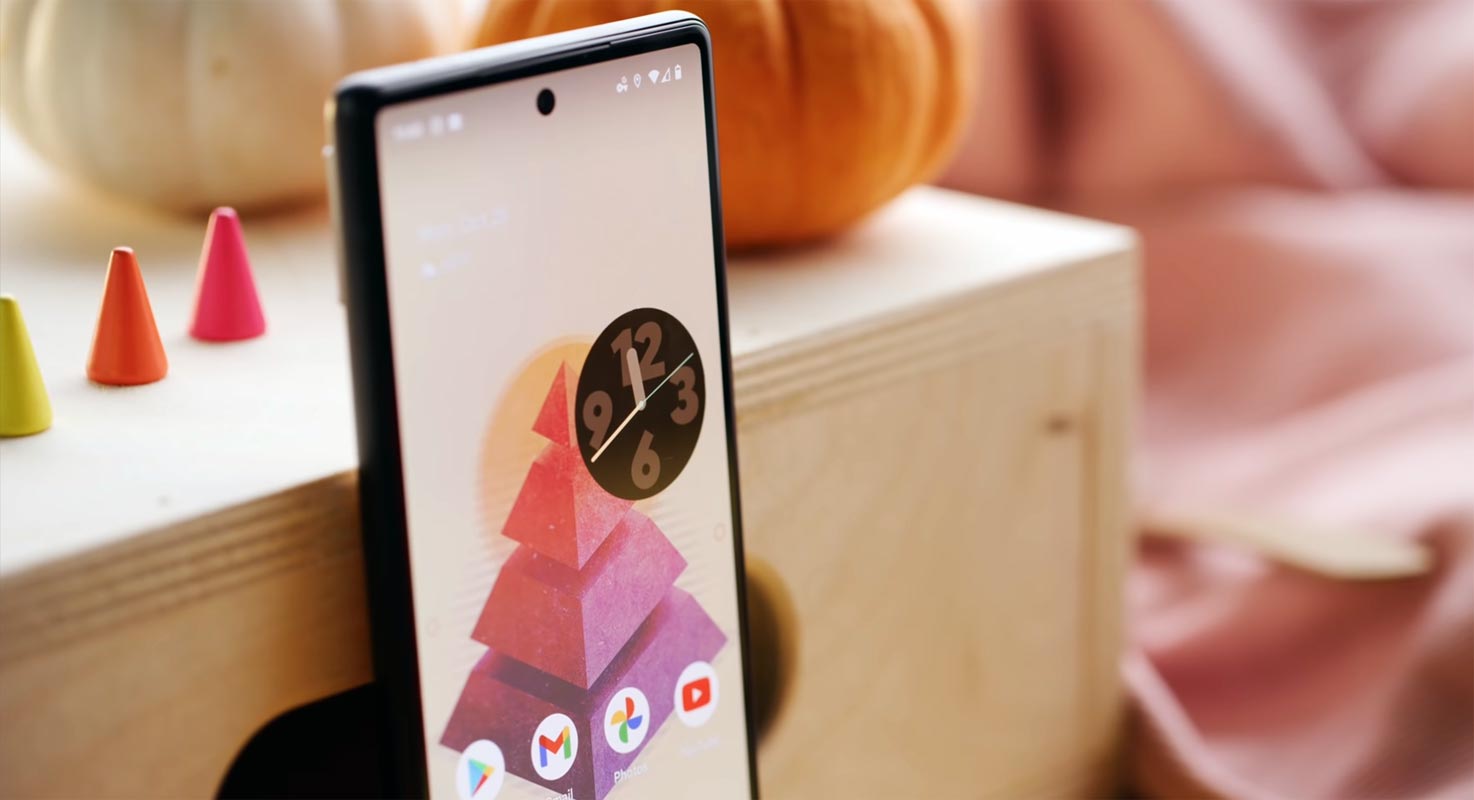 Google Pixel 6 AT&T version now available
They launched the Pixel 6 series in the Google Store. It has been available in Verizon, Fi, and unlocked configurations. The unlocked model is compatible with AT&T but does not include a compatible SIM card or support the 36-month financing plans. This is changing with the inclusion of AT&T-specific models in the Google Store. New mmWave configurations are available for the Pixel 6 and 6 Pro.
Why pay an additional price?
AT&T customers will need to pay a little more for the mmWave compatible Pixel 6. This model costs $699, $100 more than the unlocked version. AT&T's 36-month financing plans will be required to purchase the phone from Google.
How do I purchase AT&T Pixel 6 mobile from the Google Store?
As of today, there is no change to the availability of Pixel 5a. AT&T is now listed alongside Unlocked and Verizon after you have selected a pixel 6 or 6 Pro from the Google Store. It includes a SIM and can be used to take advantage of AT&T's 36-month financing at 0% APR.
The Pixel 6 is priced at $699 and only comes in Stormy Black with 128GB. The Pixel 6 Pro is also available, but only the black model has 256GB of storage.
After completing optional Trade-in and Protection, the Billing screen will ask you whether you want to pay via the AT&T Installation Plan or the AT&T Plan with Next up. Next, sign in to your AT&T Account.
Details of the Monthly Plan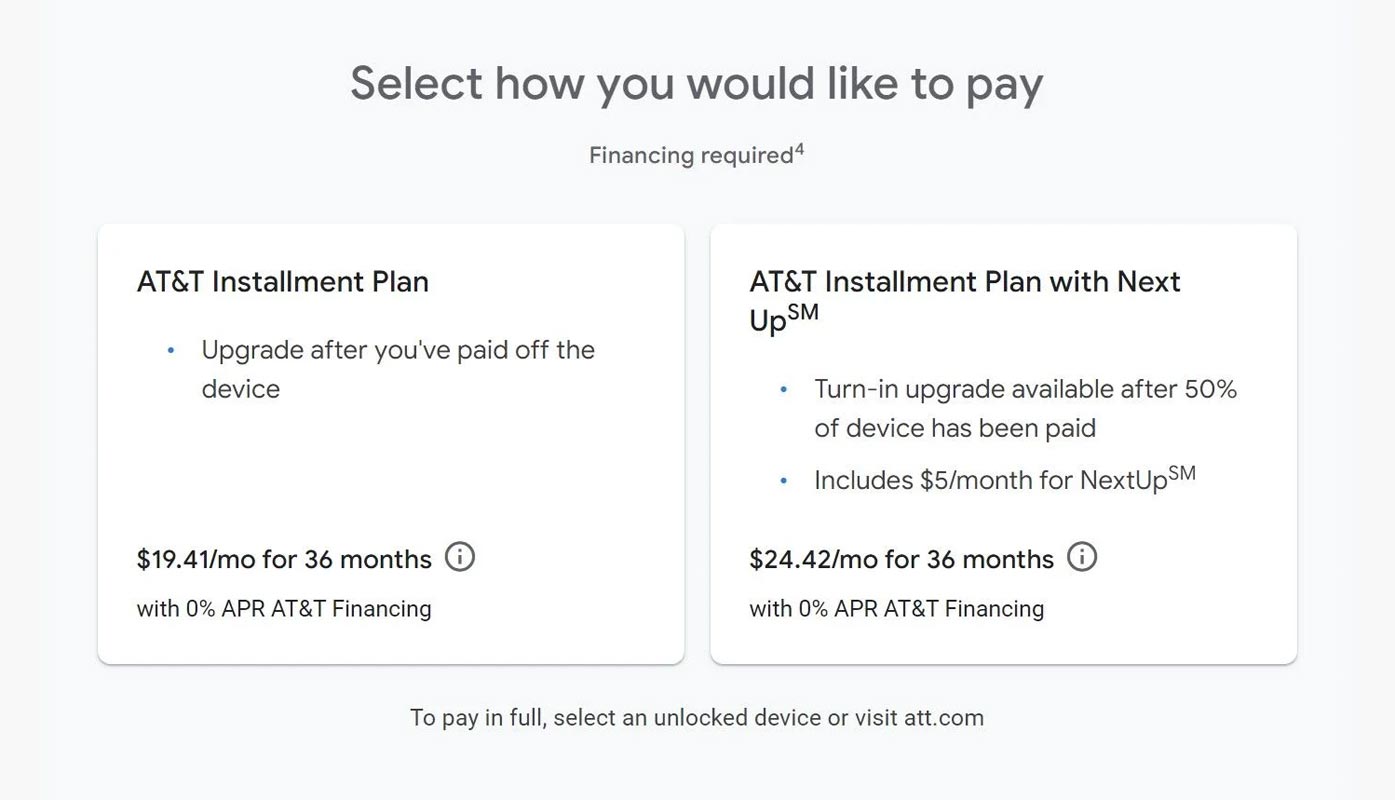 You have the option to purchase these carrier-specific models at a total retail price, but you will need to do so directly through Verizon. It reduces the monthly cost to $19.41. Although the hefty brother Pro model price is still $899, it's only $25 per month with the financing plan. This restriction seems odd, considering Verizon allows customers to skip payment plans entirely.
Restrictions on color choice
The color options are also limited. The AT&T-friendly Pixel 6 available through the Google Store is only in Stormy Black. Those looking for unique colors will need to search elsewhere. The Pixel 6 Pro is available in Stormy Black or Cloudy White. It's great to see another carrier on Google's website, even with the restrictions. This is especially important as we move towards the upcoming launches of Pixel 6a and pixel 7 later in the year.
Wrap Up
When it comes to Pixel mobile availability, US areas always get a chance to get the mobile within a few days after launch. But, Since, The new 5G technologies need an additional mmWave antenna to use the full power of 5G speed, Some mobile companies have to configure different hardware setups. It happens with Samsung Galaxy and OnePlus mobiles too.
When you have a plan to Upgrade to new mobiles before the 36 months expiry, You have to purchase the Next Up plan, which allows you to upgrade to a new phone after 50% payment means, After 18 Months of usage. But, It needs an additional $5/mo fee. Unless you have any other carriers available in your region, You can choose AT&T. Or Else. There are better options in Verizon and T-Mobile. Did you plan to buy the AT&T version of Pixel 6? Share your thoughts below.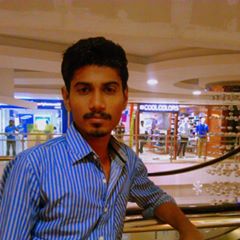 Selva Ganesh is the Chief Editor of this Blog. He is a Computer Science Engineer, An experienced Android Developer, Professional Blogger with 8+ years in the field. He completed courses about Google News Initiative. He runs Android Infotech which offers Problem Solving Articles around the globe.