New Nest Thermostat 2020 version released in October 2020, have many reasons to consider it for buying. The main reason is it can detect your presence and automatically turn the temperature into Eco mode to save energy. You don't have to adjust the settings every time manually. The Eco mode uses both the Soli sensor and your mobile location. Also, The design looks clean and simple, and it looks like a small round mirror. Also, You don't need Google assistant to control the Nest Thermostat. When you already have Alexa devices in your home, The new Nest Thermostat can work better. The new Nest Thermostat Trim Kit can help you to cover old thermostat prints or adjustments.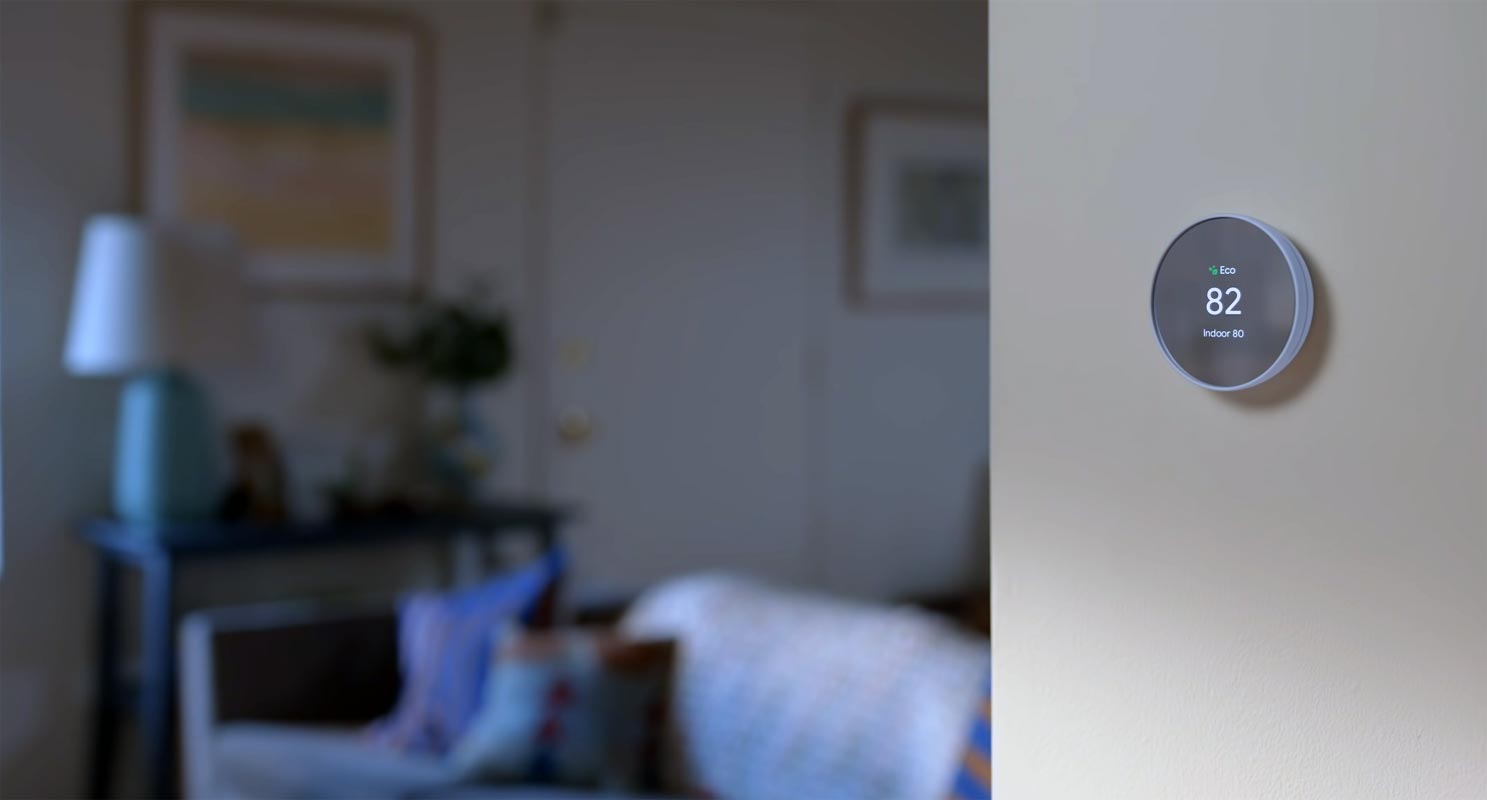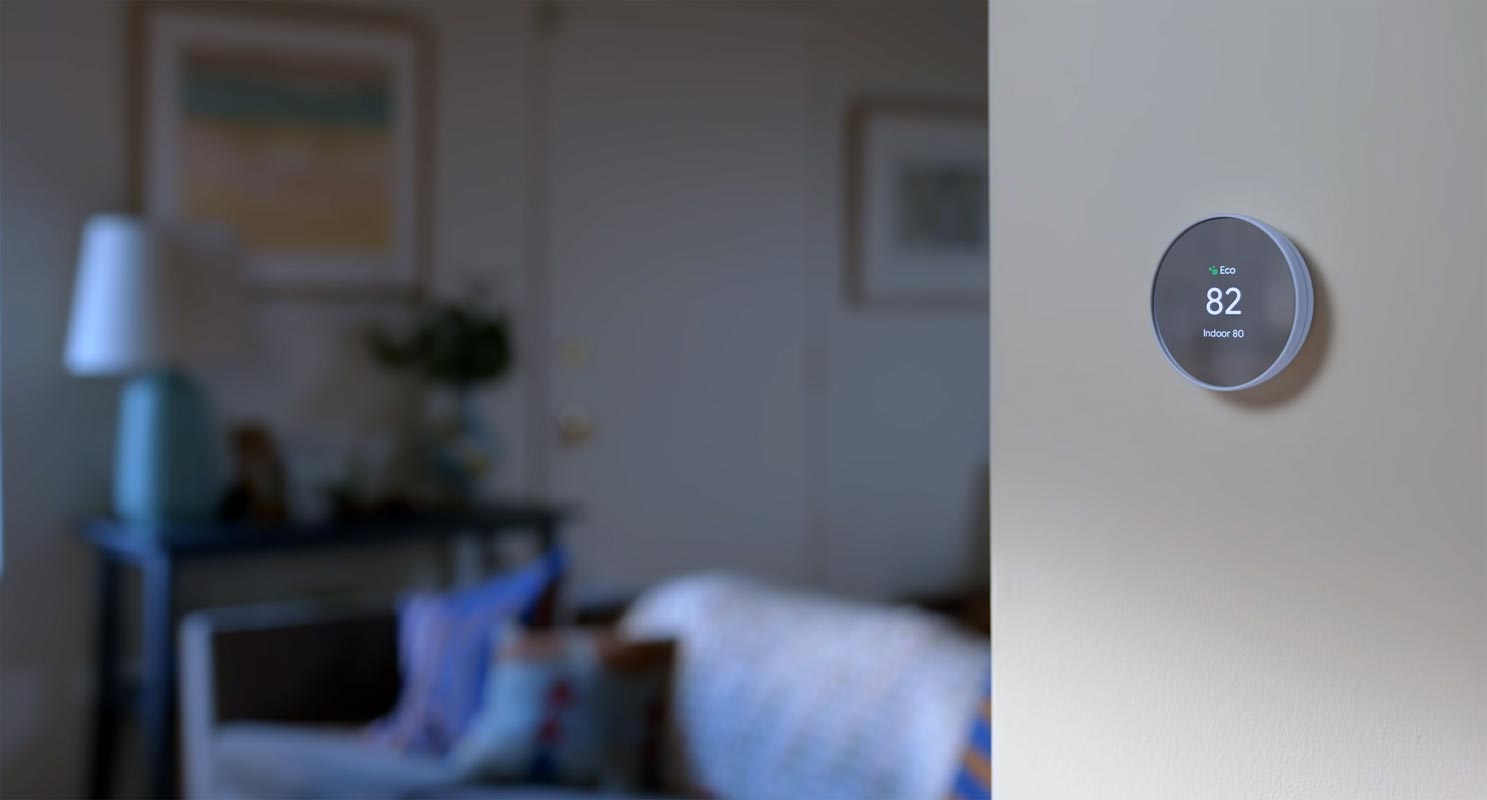 This Monday, Google introduced the new Nest Thermostat as a continuation of the chain of thermostats it has been launching in earlier years. It is a smart energy-saving thermostat that you can control from anywhere with the Google Home app.
What is Nest Thermostat?
Google launched the first Nest Thermostat in 2010 with the name Nest Learning Thermostat. It was a smart electronic thermostat, programable and self-learning wi-fi enabled device that could optimize the heating and cooling systems of home or offices to save energy.
Later in 2017, Google launched the Nest Thermostat E that was a bit smaller than the earlier Nest Thermostat. The other differences were of design, price, and HVAC compatibility.
The new Nest Thermostat is the successor of Learning Thermostat and Thermostat E. It is an energy saver device that will save more energy than its predecessors.
Features of Nest Thermostat 2020
When a device is released as a successor, It should have some reasons to buy it. The following features are new in the 2020 version, compare with previous Nest Thermostats.
Energy Saving
In current situations, everyone is looking to save energy to minimize bills or save resources. That is why people are shifting from programable thermostats to smart Thermostats for conserving energy. The new Nest Thermostats are designed to find ways to save energy that was not possible with the earlier versions.
Quick Schedule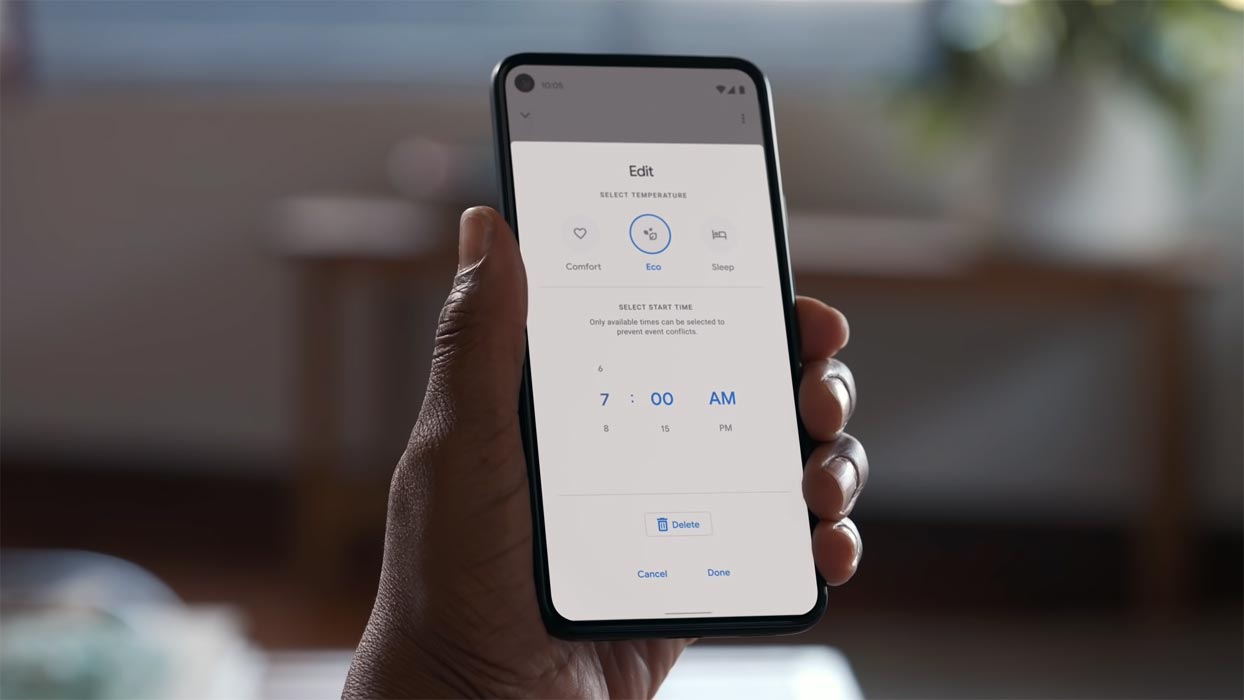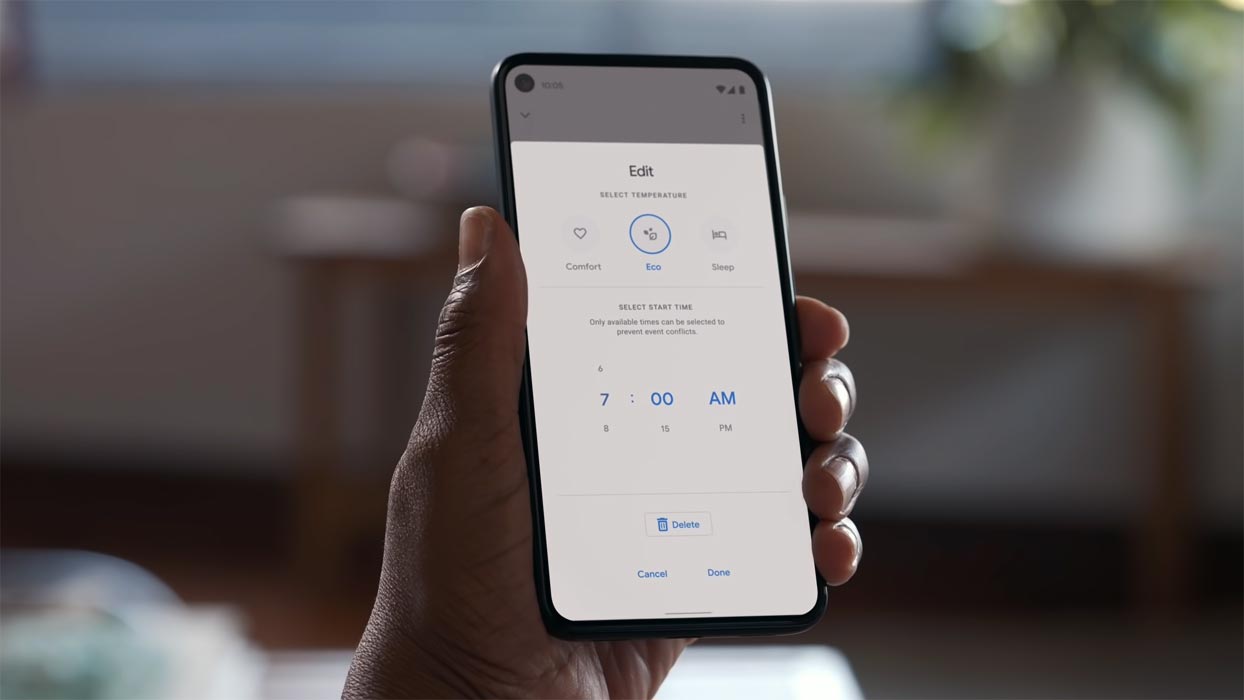 Instead of self-learning from various activities, the new Nest Thermostat is equipped with a quick schedule that you can set from the Google Home app. Now you can set different temperatures according to your time and even for different days. You can adjust these settings any time from your mobile app. Also, it offers some predefined energy saver settings for a balance in comfort and energy saving.
Energy Optimization Tweaks
The new Nest Thermostat is designed to continuously looking for energy optimization tweaks. It suggests small tweaks that can save energy without ruining your comfort. It can suggest a change in temperature that can help you sleep better and save energy.
Stylish Design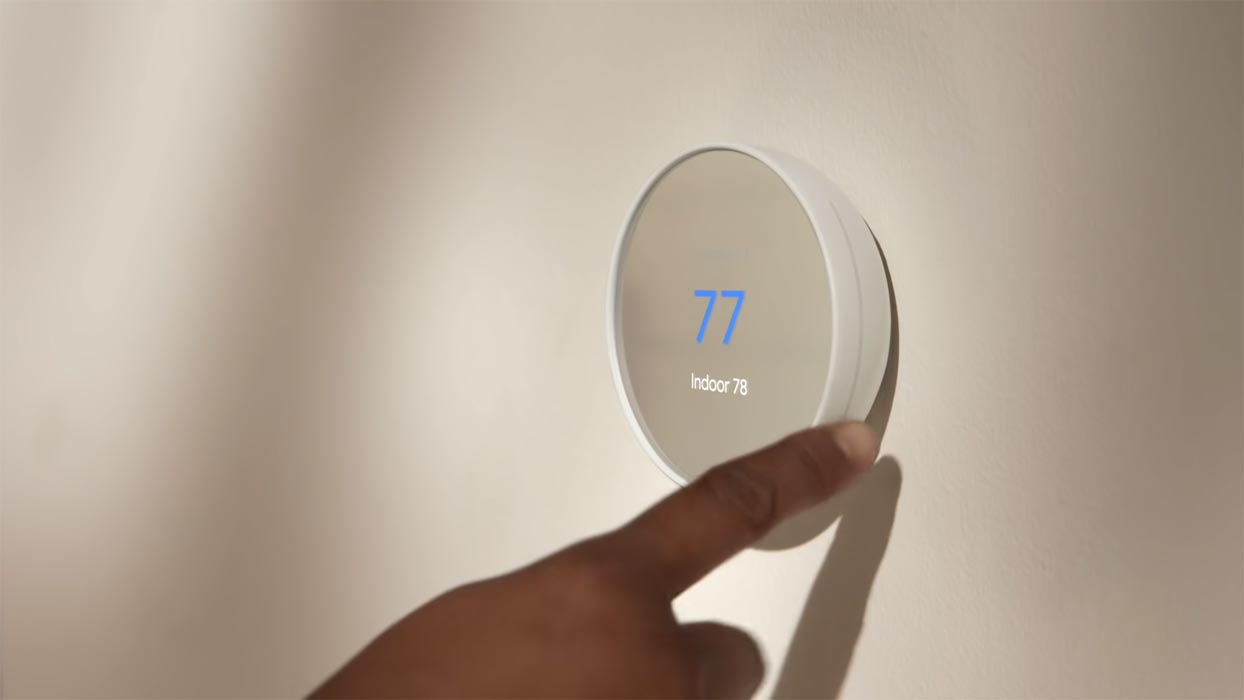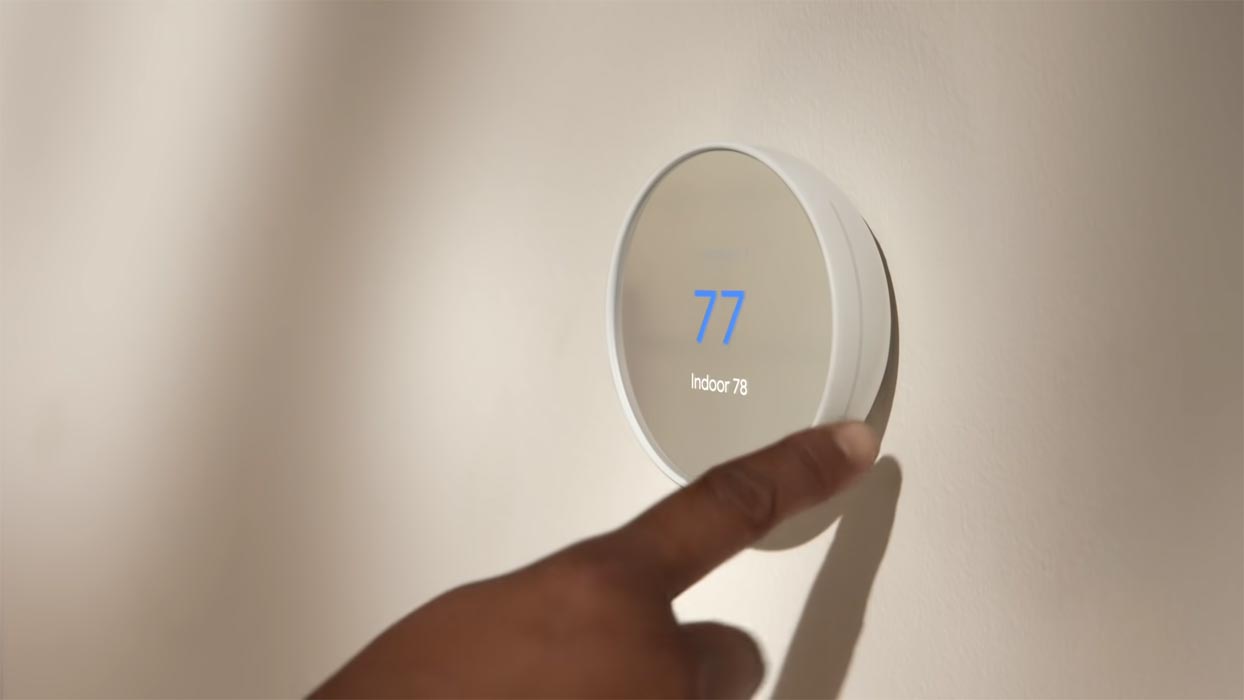 The prominent change in the new Nest Thermostat is its sleek and stylish design. Unlike the earlier thermostats, it doesn't have any rotating dial around It. Instead, there is a touch strip on the right side that you can swap to change the temperature. To cut down the cost, this Thermostat is made of 49% recycled post-consumer plastic.
There is no button for gesture control outside the dial. Instead, it has mirror finishing that turns on the display when you stand Infront of it. The Soli Sensor manages it underneath the mirror that detects your presence and turns on the display.
Soli Technology
With a Soli Sensor, Nest Thermostat 2020 can detect your presence. It turns on the display when you stand Infront of it. It has a built-in geolocation mode that can detect your location, and accordingly, it will turn on the Eco mode to save energy when you are not at home. You can control it from your Nest app. So, you can turn it on for a perfect cool house when you are on your way home.
Easy to Install and Use
Unlike other Thermostats available in the market, the new Nest Thermostat is easy to install. No technician is required! Even you can install it in less than 30 minutes. Moreover, it can control most of the smart devices available in your home through Nest; however, you can check the compatibility before purchasing from this online Compatibility Checker. You can control it from the Home app, and you can use your voice to control it through Google Assistant or Alexa.
Colors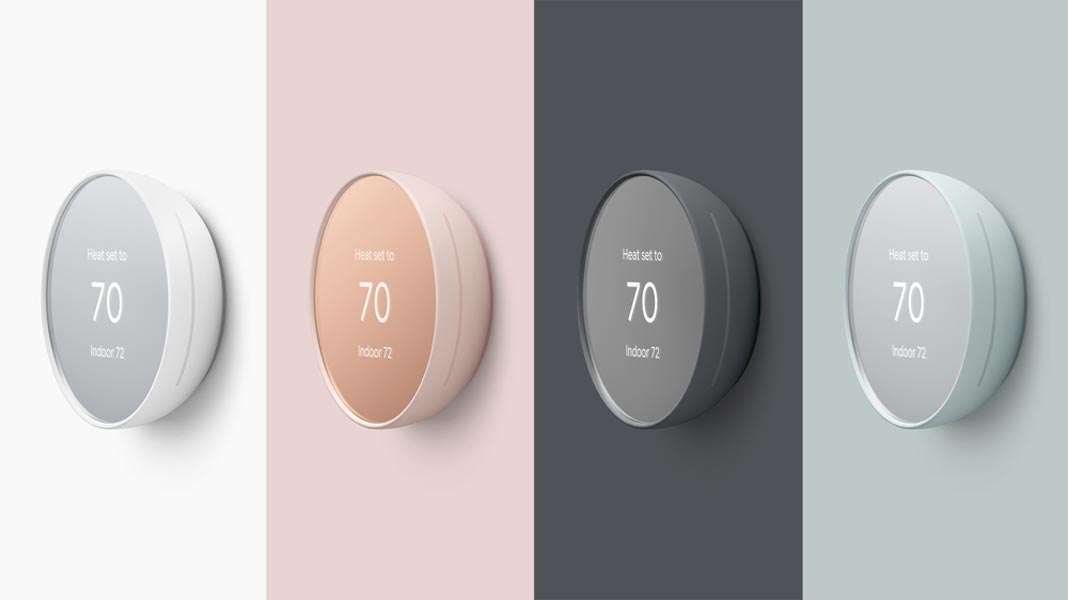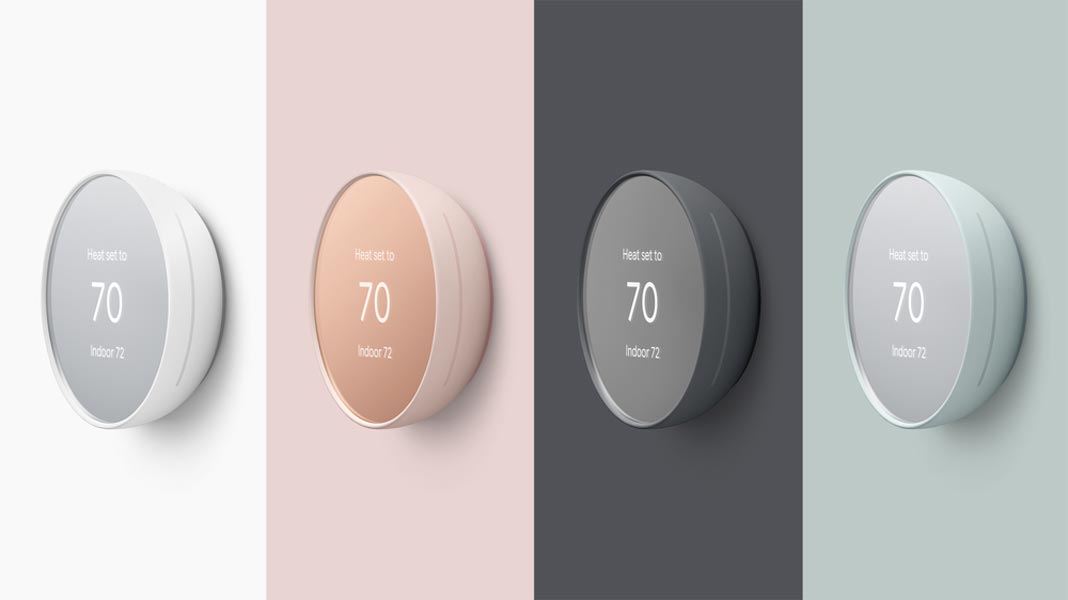 The Nest Thermostat is available in four colors: Snow, Charcoal, Sand, and Fog. And a Nest Thermostat Trim Kit is available to cover any wall damage caused by removing the old Thermostat, in perfectly matched colors of Nest Thermostat.
Nest Thermostat 2020 Price & Availability
This new Nest Thermostat is available for $129 that is much less than its predecessors' price. The earlier Nest Thermostat E had a price tag of $169, and that Learning thermostat had $240.
The pre-order has started from Monday, and it will be available in the coming weeks on Google store and selected retailers like Best Buy and Home Depot. The USA will be available for $129.99, and in Canada, it will be available for $179.99.
The Nest Thermostat Trim Kit will be separately available at $14.99 in the USA and $19.99 in Canada.
Wrap Up
Nest Thermostat can work with compatible voice assistants like Google Assistant and Alexa. Also, You can connect the Thermostat with already existing Google assistant devices like Google Home Mini. The new Nest Thermostat is a beautiful addition to your home, along with its new features. The price is also appreciable. The Nest Thermostat E is no more available on Google Stores, so you will have to buy this new Nest Thermostat 2020 version if you have planned for one. Do tell us your opinion about this new Thermostat in the comments below.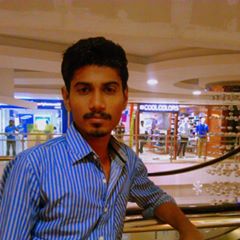 Selva Ganesh is a Chief Editor of this Blog. He is a Computer Engineer, An experienced Android Developer, Professional Blogger & addicted Web Developer. He runs Android Infotech which offers Problem Solving Articles around the globe.