When iPhone dropdown the chargers in their retail box, Every other mobile company begins to mock the iPhone on Twitter and other Social profiles, but later everybody came to know that dropping cares may save them a ton of cost in packaging and handling. Samsung begins to remove chargers in the S21 series in few regions. Also, Xiaomi started shipping Mi 11 without chargers. Most of the users are expecting What user feedback hearing OnePlus is going to do. Recent news reveals OnePlus 9 and 9 Pro will come with In-box chargers. Even if they provide better Wireless Charge alternatives, You will get a powerful Warp charger inside your retail box.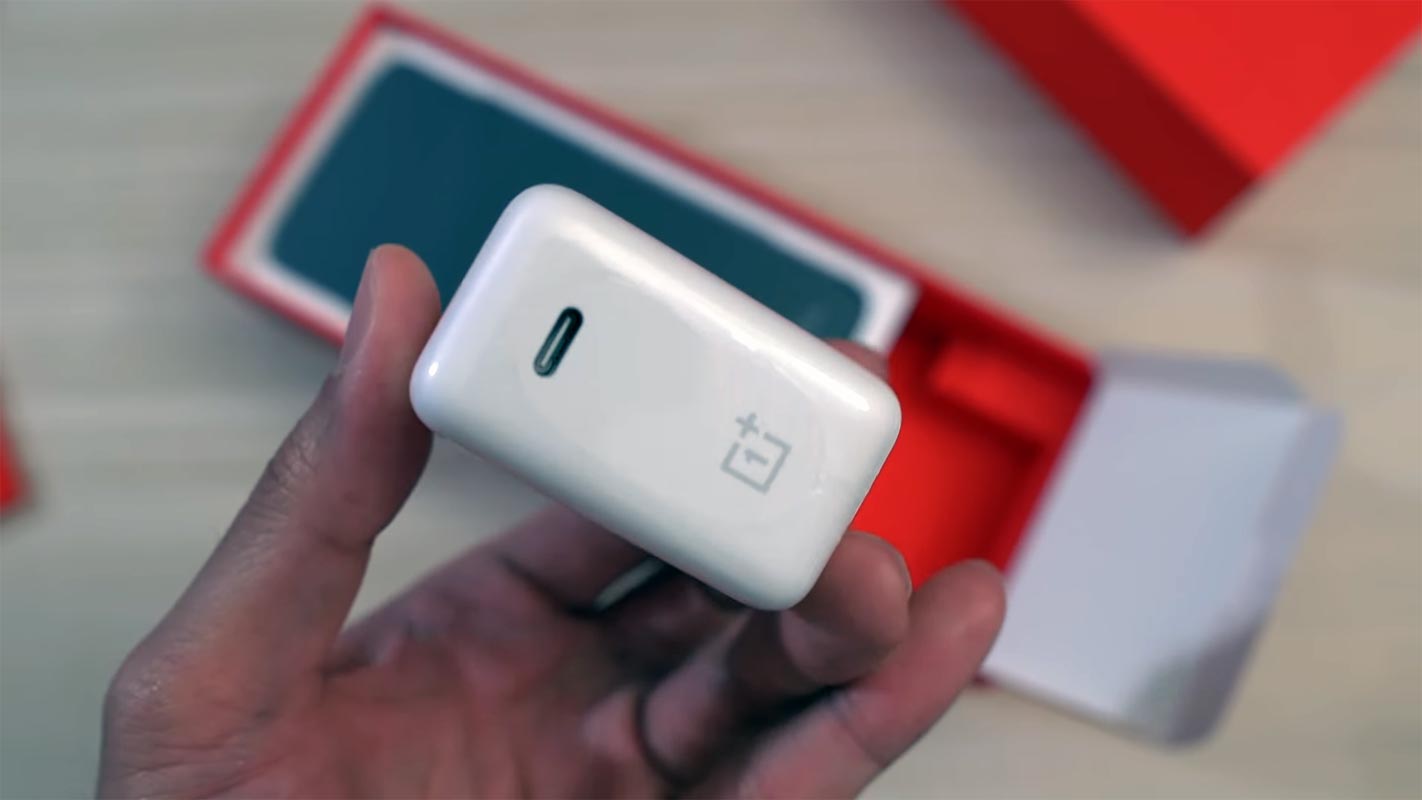 OnePlus is a Shenzhen-based world's leading smartphone company to release its next creative new OnePlus 9 Series. The OnePlus 9 is the upcoming flagship series from OnePlus that will no doubt be their best yet. These phones are expected to go on sale in Mid-March. At the same time, the highlights of this phone have already been leaked. The tipster Max Jambor revealed the battery capacity of the OnePlus 9 series in his Twitter account.
Upcoming OnePlus 9 and 9 Pro Leaked Specs
Much information has already been leaked about the OnePlus 9,9 Pro as Max Jambor says that the 4500 mAh size battery is fitted in both the phones coming along with the charger In the Box. However, he didn't reveal any information about fast charging capabilities.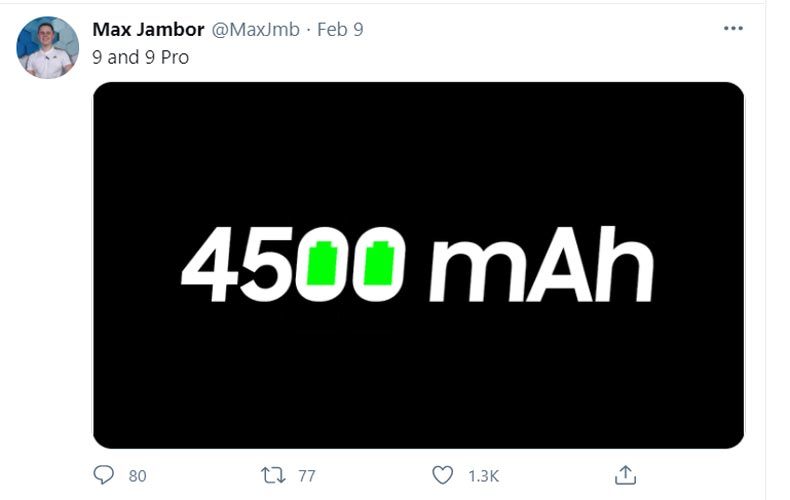 But according to earlier leaks and pieces of information, the OnePlus 9 Pro will charge up to 65W. So we can expect this same fast charging will be given to the OnePlus 9.
The reveal of the OnePlus 9 Pro including some key specifications. OnePlus 9 Pro has finally been revealed in hands-on footage. As for the Feature layout, we were not aware of this Hasselblad. Hasselblad a Photography company from Sweden, and while they generally make very high-quality products, we don't see them very often on smartphones. This flagship device has a 6.55inch flat display with a punch hole at the top left corner. And this phone is coming up with a 120Hz refresh rate.
Why In-Box Charger suddenly becomes a crucial thing?
What is the reason why so much importance should be given to the in-box charger? Already the iPhone company has removed the inbox chargers from the last released iPhone 12 Series phones. The question asked apple regarding removing the inbox chargers; what was the reason for this? The company said it was a decision made with environmental protection in mind. But some report says it is completely unreliable.
Why did Apple discontinue the in-box charger in iPhone?
It is noteworthy that the iPhone company has earned millions of dollars in revenue by discontinuing these in-box chargers. We may wonder how it is possible to gain so much revenue with ordinary Chargers, but this is the truth.  The iPhone company but most phone companies do not manufacture the in-box chargers themselves but instead resort to third-party companies to make it. With this in mind, the iPhone company has stopped manufacturing in-box chargers as a first step, which has reduced production costs for the company many times over. Not only this, with the inbox chargers being discontinued, they plan to reduce the size of the boxes and produce phones that can hold only the phones.
We may wonder what is new in this; Normally, if a container can only hold a thousand boxes, it can now have twice as much. So due to this reducing size of the box, This can greatly reduce shipping costs. Not only that, but the company also conveys another thing to the users. If users want to buy chargers, they can buy the chargers separately from Apple. By discontinuing these in-box chargers, the company achieves almost three distinct benefits.
Samsung and Xiaomi already drop In-Box chargers in Flagship mobiles
Companies like Samsung, Redmi saw Apple's revenue by dropping charges, and they did not realize the truth at first and released several messages mocking Apple for stopping Inbox Charger. Later Realizing this, Samsung began to follow Apple.  Samsung has removed the inbox chargers from its recently released Samsung Galaxy S21 models. As a first step, Samsung is testing users' reception by removing inbox chargers in countries like the US and the UK. Maybe these will be implemented in India very soon. Most foreign countries like the US and UK already have Wireless Charging stations.
So it does not make any difference to the users. However, in countries like India, these are not possible. Because there are no such facilities are widely available in India. Following Samsung, Xiaomi also dropped chargers in Mi 11.
OnePlus 9 and 9 Pro will come with In-box chargers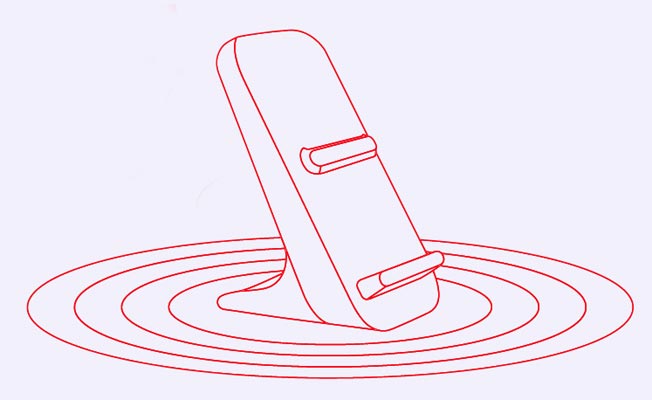 Users are expecting most of the flagship mobile manufacturers will drop the in-box chargers. This is the main reason why everyone has an eye on OnePlus. They already added Wireless chargers to their existing mobiles. Most of the Flagship phone Companies discontinued the in-box charger. Because of these types of moves from Apple and Samsung, OnePlus users come from anxiety about In-Box Charger. One thing we all know is that OnePlus is releasing at least four models of phones a year. OnePlus operates with user feedback in mind. So let's hope they are never going to discontinue the In-Box Charger from upcoming phones.
Wrap Up
The reason behind OnePlus success is they always listen to users. When they do something wrong, They fix those issues in upcoming lineups. They only follow the trend when it is useful for users or survive without the part (headphone jack removal). In the future, OnePlus may drop the in-box chargers. But It is not going to happen in the next OnePlus 9 series. Both OnePlus 9 and 9 Pro will come with In-box chargers. Also, It will come with a better Hasselblad camera setup, where OnePlus lacks in past years if they can match their camera with Samsung and Google Pixel. The OnePlus 9 can make better sales. What are your thoughts about the in-box chargers? Did you feel the other company drop affects you? Comment below your thoughts.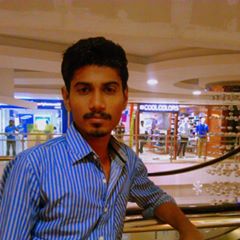 Selva Ganesh is the Chief Editor of this Blog. He is a Computer Science Engineer, An experienced Android Developer, Professional Blogger with 8+ years in the field. He completed courses about Google News Initiative. He runs Android Infotech which offers Problem Solving Articles around the globe.