The specs and Images of upcoming mobiles always leaked in social media. But only a few leaks are looks promising and always match with the final specs and renders. Google already hints about Google Pixel 5 when they announced Pixel 4a. But there is no explicit mention of the Specs and Pixel 4a 5G variant. Recently leaked specs and images of Pixel 5 and Pixel 4a 5G look promising, and they may be the final details of Pixel mobiles. After some failure in Pixel 3 and 4, Google learned a lot and focused on what users want. That is the success of Pixel 3a.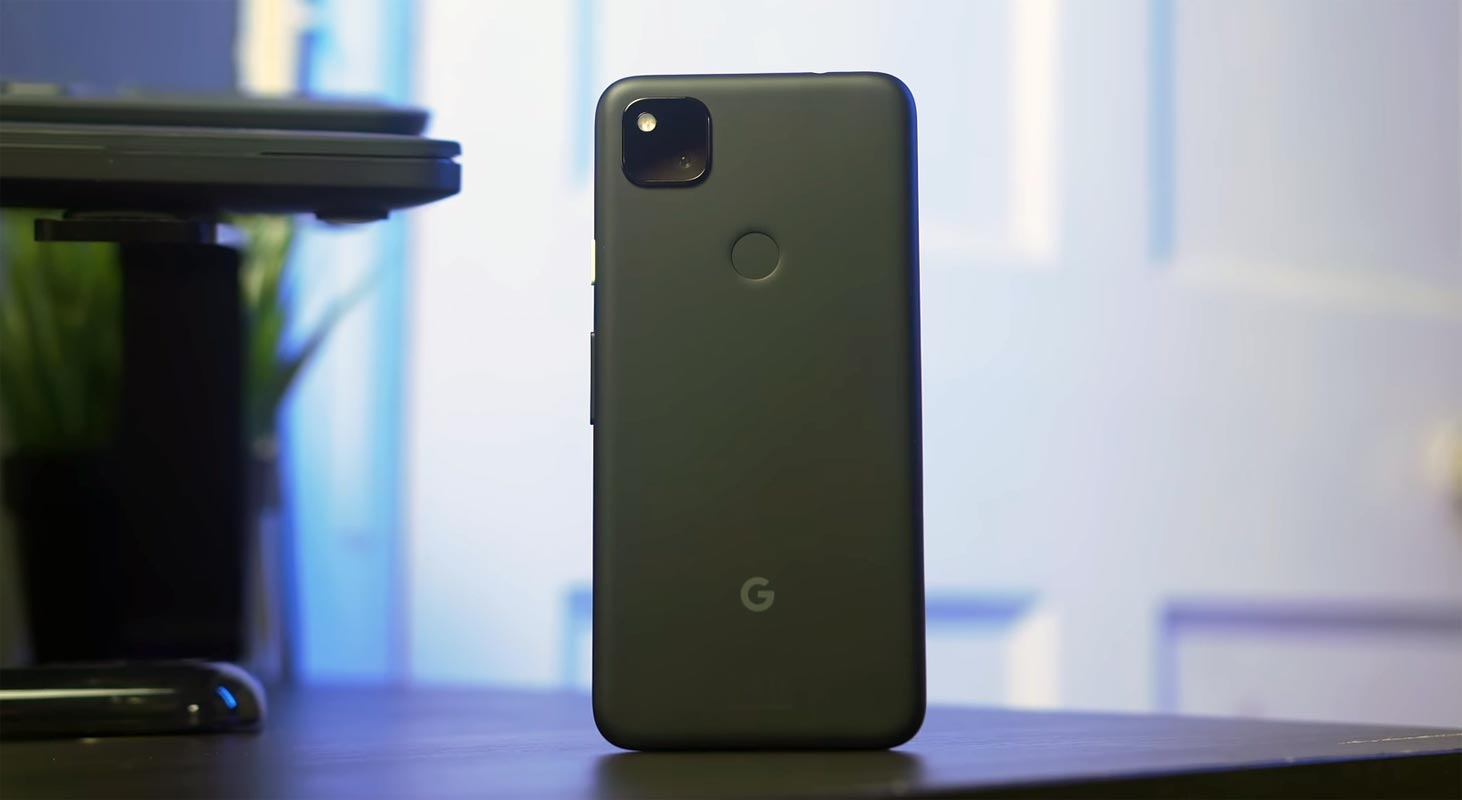 People always love Google software but not hardware. So, Google cut out some unnecessary risks in hardware types. If anything goes wrong, you can fix the software using patch updates, But not hardware. From this year, we can see a whole new approach from Google in the Pixel line.
Google announced the pre-ordering of Pixel 4a on August 3, 2020, with the launch of the other two phones, Pixel 4a 5G and Pixel 5. The Pixel 4a had to ship on August 20 and the other two phones in late September. Although Pixel 4a has reached the store on  August 20, Google still kept secret the specs of coming phones. But this weekend, a live image of Pixel 4a 5G and Pixel 5 leaked with the alleged specifications.
The leaked image and the specs were deleted very soon after the posting, which shows that the image was very close to the original design. Pixel 4a costs $349, and the expected costs of Pixel 4a 5G are $499 and of Pixel 5 $699.
Live Images of Pixel 4a 5G and Pixel 5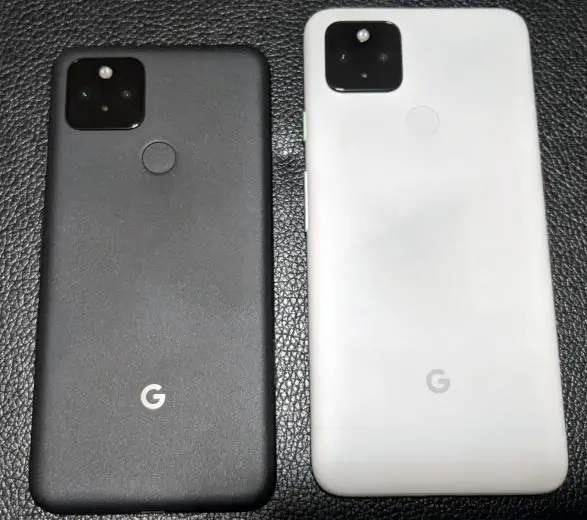 In the leaked pic, both sets appearing side by side. Pixel 4a 5G looks bigger than Pixel 5 in the pic. Pixel 5 looks having a plastic body, but it may be a metal coating. The square camera is very identical to Pixel 4, but his time it has flashed at the top of it. Both sets have the fingerprint scanner at the top back, as seen in the pic. 
Leaked Specifications of Pixel 5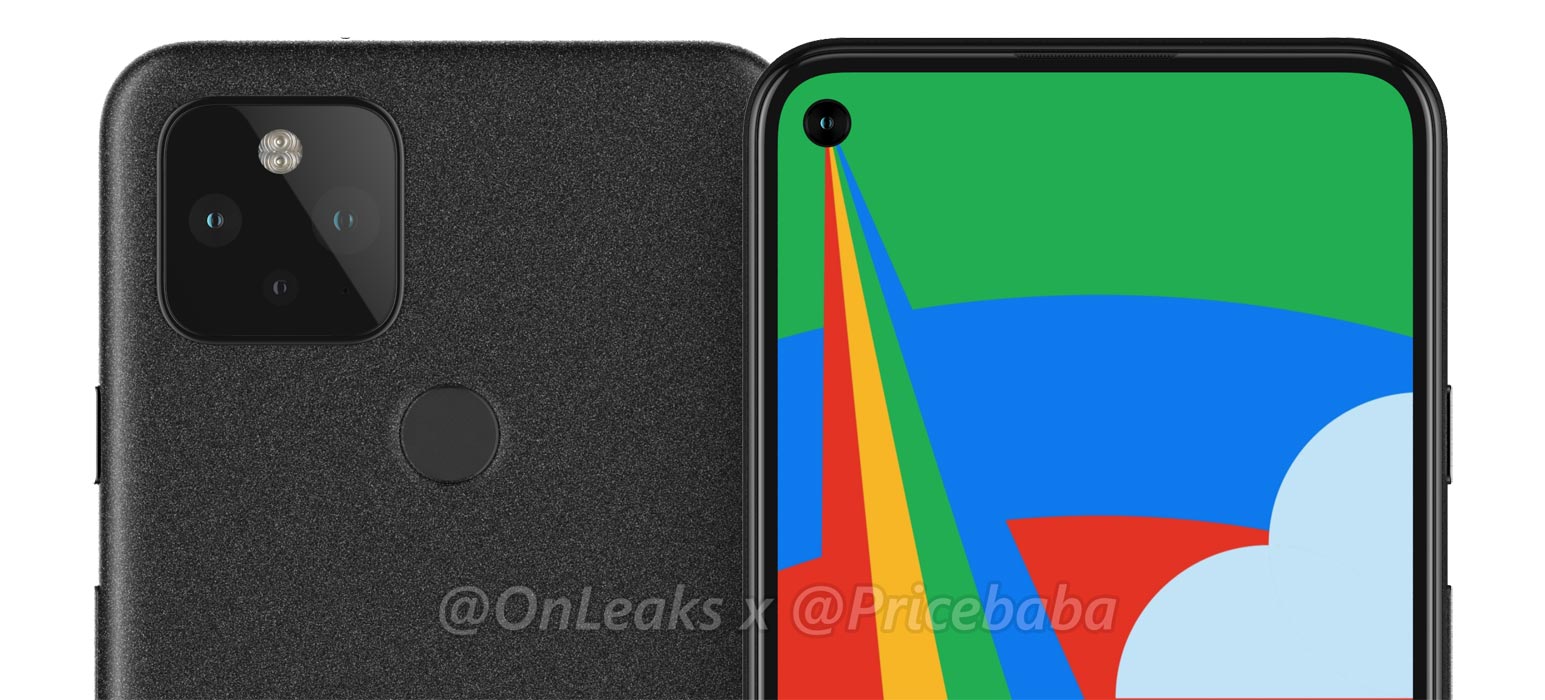 There are rumors and some leaked information about the Pixel 5 processor to be Qualcomm Snapdragon 765G or 768G. In any of the three processors, it will have the  5G connectivity. Most rumors say that Pixel 5 will have a 4000mAh battery that is biggest in the Pixel series.
The rear camera seems a combination of a 12.2MP  camera with an ultra-wide-angle lens, and  The front selfie camera will be of 8MP with Face ID feature. But the Face ID is not confirmed yet. Because the rear fingerprint sensor comes back, they may cut out this feature. The storage combination will be 8GB and 128Gb or 8GB and 256GB with the price variations. It will be an OLED screen with a 90Hz refresh rate.
The leaked pic indicates that there is no audio jack in Pixel 5. Google announced it as a premium phone, so lacking audio jack in a premium phone is not surprising. Not having a headphone jack is familiar with Premium phones.
Leaked Specifications of Pixel 4a 5G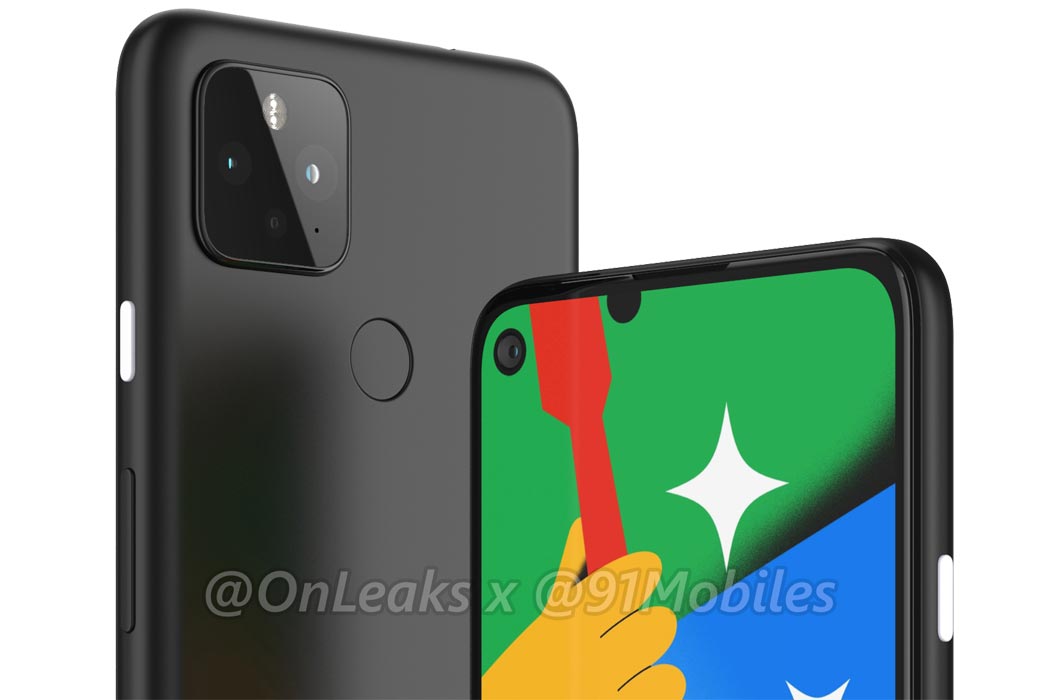 The leaked pic shows Pixel 4a 5G is in white; there may be a variation of colors when launching later. The rear cam is the same as of Pixel 4, and there is a primary 12.2MP camera with an ultra-wide-angle lens. The flash is at the top this time. It has a plastic back with Finger Print Scanner on top center. For 5G connectivity and better performance, there will be  Qualcomm Snapdragon 765G.
The rumors say it will have a larger 3800mAh battery than the previous 3140mAh for the whole day last with you. The price range indicates that there will be an OLED screen with a 60Hz refresh screen. You can see an audio jack in the leaked pic. There is no leaked information about the screen size of both Pixel 4a 5G and Pixel 5. But both mobiles may come with Android 11 out of the box.
Expecting Launch Date
You don't have to wait long for these devices. These devices will be available in late September or early October this year. The company had already confirmed the availability of these phones in the USA, Canada, the United Kingdom, France, Germany, and Australia when Pixel 4a launched.
Wrap up
Google understands better how mobile sales works. That's why they cut the price of Google Pixel 4a to $349 compare with Pixel 3a, which was released for $399. While other companies raise the price with the successor, Google lows the price. When you plan to buy in Verizon Wireless, Pixel 4a is available for $240. Instead of putting fancy features, they realized people come to Pixel only for software. So, Google tries to focus more on software features with a low price cut so that it will attract more users. People always spend their money when they feel it is worthy. Or Else, they go for another choice.
Google claimed that Pixel 5 would be an iPhone beater device. But the specs and design show it can be a better Pixel phone but can't beat the performance of the iPhone in the sheet because iPhone in-house Processors are powerful. That's why the iPhone can run smoothly with less RAM. The leaked specs show that it will be a must-have phone set in this price range. You must be anxiously waiting for this phone to unveil. Did you feel Google catch the thoughts of users? Do tell us about your expectations in the comments below.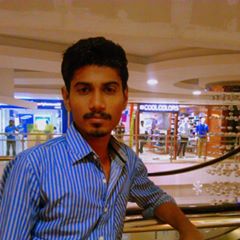 Selva Ganesh is the Chief Editor of this Blog. He is a Computer Science Engineer, An experienced Android Developer, Professional Blogger with 8+ years in the field. He completed courses about Google News Initiative. He runs Android Infotech which offers Problem Solving Articles around the globe.