Even if the OTT is comfortable for users, It is not good for the Cinema industry. OTT stars may not get fame like Theatrical experience movie stars. But due to current situations, To avoid the late release of movies, most of the companies release their movies on the OTT Platforms. But movies like Wonder Woman 1984 need much attention and revenue to compensate for the budget. So, Warner Bros released the movies in nearly 30K+ theatres. Also, They are releasing the movie on HBO Now after few days of theatrical release. When you watch the movie in the theatre, You can get the full experience. But HBO Max wants to give the same experience to your home also. HBO Max supports Wonder Woman 1984 Dolby Atmos 4K UHD and HDR in most stream devices. We listed the supporting devices.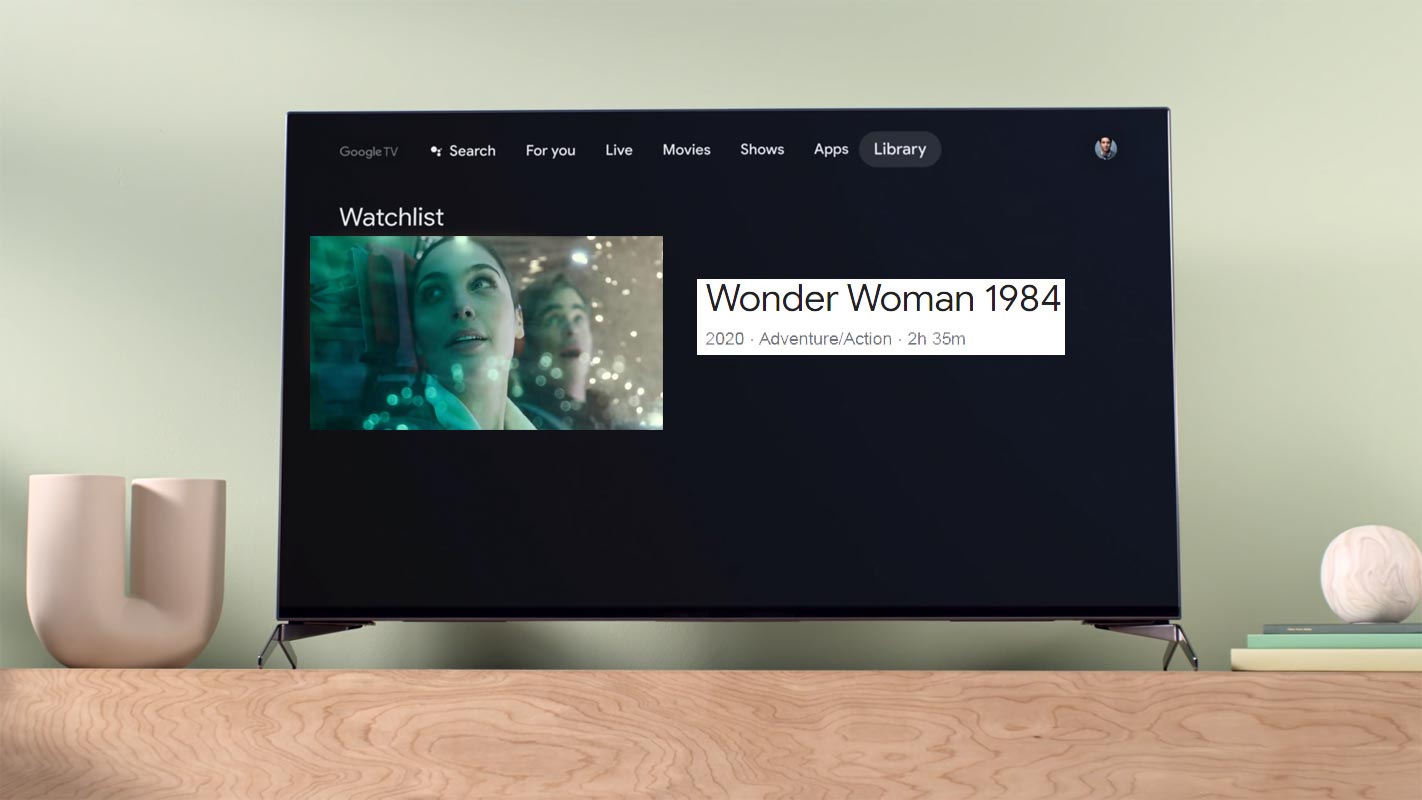 HBO announced last month the release of Wonder Woman 1984 on HBO Max streaming service on 25th December. It is the same date when Wonder Woman 1984 will be released in the USA movie theatres. But ahead of the release of this up to 4K resolution on HBO Max, HBO confirmed that there would be no Dolby Atmos support for Google TV Chromecast.
What is special about Wonder Woman 1984 For HBO Max?
The Wonder Woman 1984, WW84, is a sequel to the famous Wonder Woman movie made in 2017. It is a superhero film based on the old comic character Wonder Woman. The film's story is set in 1984 during the Cold War and moves around Diana and her past love Steve Trevor.
Wonder Woman 1984 is a mega-production from Warner Bros. and released on 31,777 screens in 32 international territories on the same day. HBO planned to stream this mega movie on the same day as it will open to USA main cinemas and theatres. It is very significant for HBO Max to stream Wonder Woman 1984 as it is the first title on HBO Max in 4K Ultra HD, Dolby Vision, HDR 10, and even Dolby Atmos.
What is Dolby Atmos?
Dolby introduced a new audio format, Dolby Atmos, for playing the multi-channel soundtracks in movies. It gives more details in three-dimensional soundtracks. The traditional 5.1 and 7.1 surround formats create a captivating sound while putting speakers all around you in your surroundings. Dolby Atmos took this effect to another level and introduced a "height" layer of sound above the listener. With Dolby Atmos, you can hear the sound of the Aeroplane moving above your head. While listening to the soundtrack with Dolby Atmos, you experience the theatrical experience on your Android devices.
List of Supporting Devices for Wonder Woman 1984 4K UHD and HDR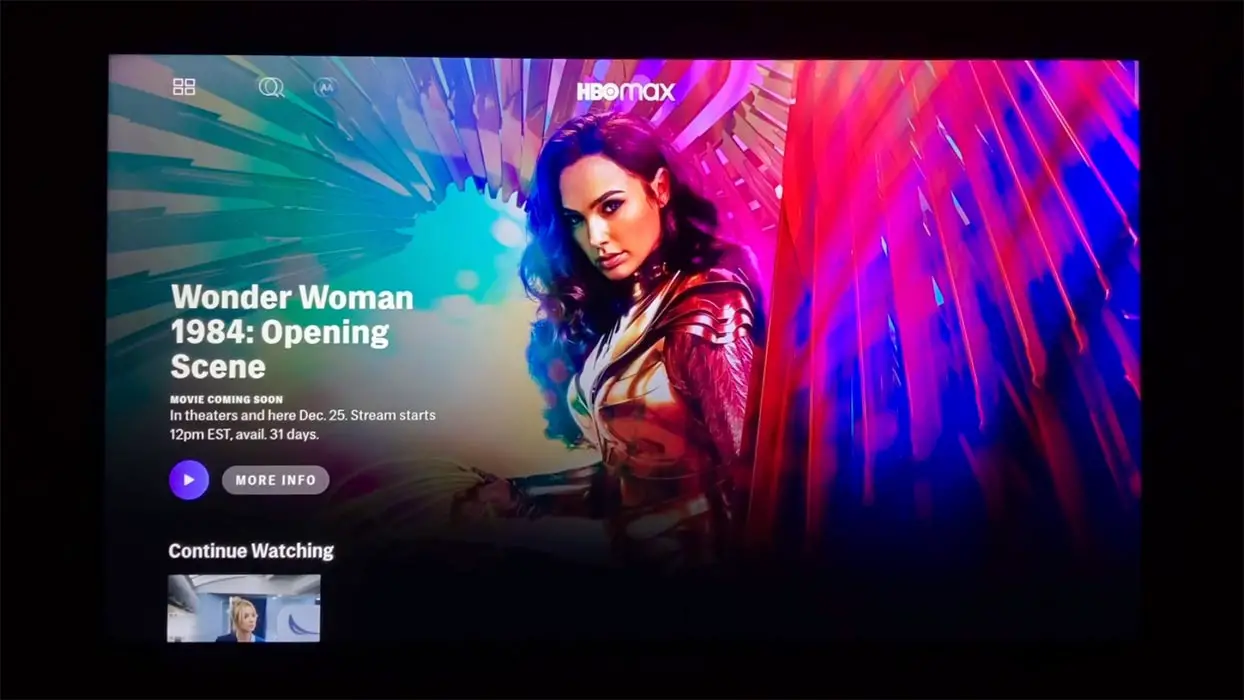 Right ahead of the movie's launch, HBO announced the list of the supported Android devices for 4K UHD and HDR. The 4K streaming will be available on these Android devices:
Dolby Atmos Support
4K Fire TV Edition smart TVs
Xfinity X1 (Xi6) and Flex
No Dolby Atmos audio is supported
Chromecast with Google TV
HBO Max is also available on Xbox and PlayStation, but as these are capped at 1080p, so you won't be able to play 4K streaming on these devices just yet.
Why is HBO Max not supporting Chromecast for Dolby Atmos Audio?
HBO Max app added 4K HDR support to many devices in its latest update, but surprisingly it excludes the Dolby Atmos for Google Chromecast, Roku Premiere, and Roku Streaming Stick. However, the Chromecast does support the Atmos audio standard with other apps. HBO didn't specify any reason for this lack, but Google streamers are really suffering this lack. We hope that it may be the compatibility issue that HBO will fix soon.
Wrap up
As a competitor to Disney Plus, Warner Bros is trying with the HBO Max stream platform. Wonder Woman 1984 is the beginning of the 4K streaming movies on the selected Android devices. And more high-resolution movies will be added in the coming year 2021. Now you can enjoy the maximum viewing experience right at your home. We have to see can HBO Max give the same experience as Amazon Prime and Netflix. Can you feel the better home theatre experience with Dolby Atmos and 4K watching?. Can you feel the difference?. Do tell us your experience in the comments below.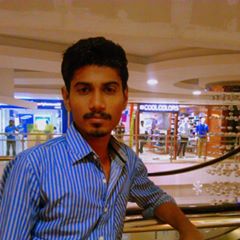 Selva Ganesh is the Chief Editor of this Blog. He is a Computer Science Engineer, An experienced Android Developer, Professional Blogger with 8+ years in the field. He completed courses about Google News Initiative. He runs Android Infotech which offers Problem Solving Articles around the globe.